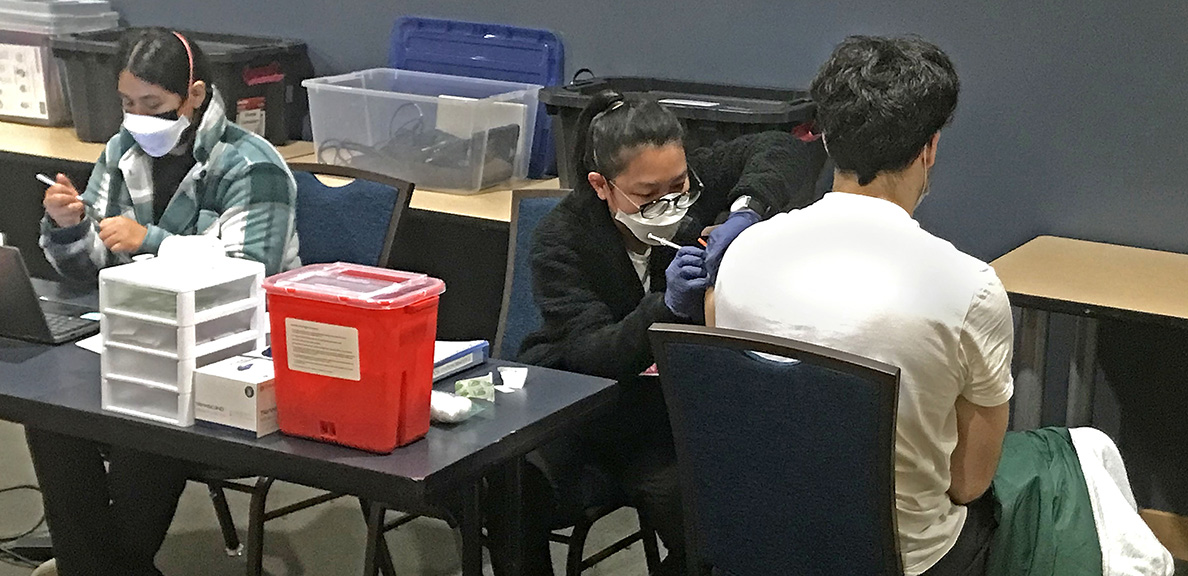 Cal State East Bay Hosts Booster Vaccination Clinics
BY Cal State East Bay
January 12, 2022
Cal State East Bay will host on-campus COVID-19 booster vaccination clinics on its Hayward campus.
La Familia will administer the walk-in COVID-19 booster vaccination clinics, Jan. 12 and 26, Feb. 1 and 15 and March 1 and 15  from 10 a.m.-3 p.m. in the Old University Union, Room 102. All three vaccine boosters — Pfizer, Moderna and Johnson & Johnson — will be offered. Individuals should bring their current vaccination card.  
Students, faculty and staff should bring a government issued ID such as driver's license or Bay Card (hard copy or digital). Check in is at the West Loop Road entrance of the union. 
Pre-registration is recommended using the attached QR code. No appointments are required. 
The university is working with La Familia for additional booster vaccination clinics, as well as expanded testing center hours. 
Cal State East Bay will require students, MPP and Confidential employees who are eligible to receive a vaccination booster to do so by February 28, 2022. Represented employees will not be subject to the booster requirement until the CSU concludes its meet-and-confer process with labor unions.