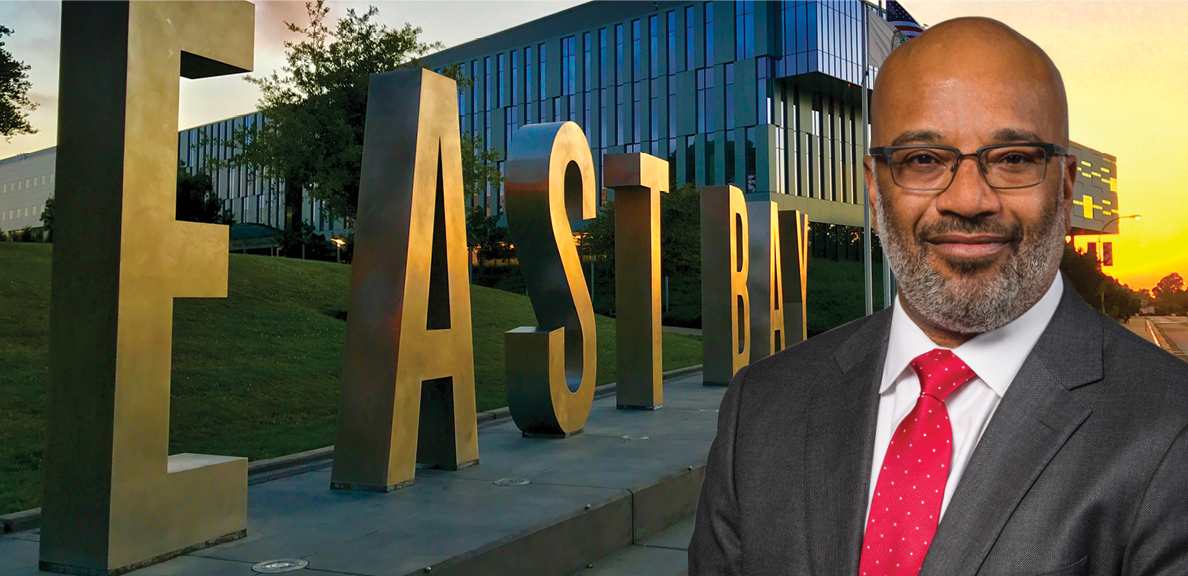 Walt Jacobs, Ph.D., named Provost and Vice President for Academic Affairs
BY Cal State East Bay
February 17, 2022
Walt Jacobs, Ph.D., has accepted the position of Provost and Vice President for Academic Affairs at Cal State East Bay. He will begin his new post July 1, 2022.
"I am impressed by Dr. Jacobs' collaborative leadership style and his commitment to diversity, equity, inclusion and belonging," said President Cathy Sandeen. "His experience in the classroom, service on national leadership councils and role as a thought leader will help elevate Cal State East Bay's research, scholarship and creative activities, which are all high-impact practices that directly support student success." 
Jacobs said he is honored to join a community so committed to working together toward students' and the university's success.
"Our ultimate goal is student success, which includes helping students to recognize the things they do better than anything else, while establishing pathways for them," Jacobs said. "I see myself as a 'Chief Enabling Officer,' where my job is to facilitate discussion about which initiatives are feasible, build consensus about the best possibilities, clear the road of obstacles, and motivate everyone on the trek to realize our objectives."
Jacobs has served as the dean of the College of Social Sciences at San José State University since 2015. Prior to his arrival in California, he was the founding dean of the College of Social Sciences and Professional Studies at the University of Wisconsin-Parkside. Earlier, Jacobs was on the faculty of the University of Minnesota-Twin Cities for 14 years, including five years as chair of the department of African American & African Studies. 
He received his B.S. degree in electrical engineering from the Georgia Institute of Technology, and his M.A. and Ph.D. degrees in sociology from Indiana University-Bloomington.
Jacobs said he was drawn to the Provost opportunity because he knows many people with connections to Cal State East Bay who shared with him the campus' deep commitment to collaboration and innovation.
"The East Bay is my home," shared Jacobs. "I live in Oakland and am excited about the ability to deepen my roots by getting more involved in activities with Cal State East Bay's community partners."
The search for a new provost began in Fall 2021 and included a committee representing roles and areas across the university. The search panel members were Suzanne Espinosa (chair), Eric Fricke, Julie Glass, Denise Johnson, David Larson, Mima Maamou, Carlos Salomon, Jennifer Sherwood and Jiannan Wang. 
Interim Provost Kimberly Greer will continue to lead Academic Affairs through June 30. In a campus announcement, President Sandeen expressed her gratitude for Greer's leadership as the university resumed in-person classes this academic year.