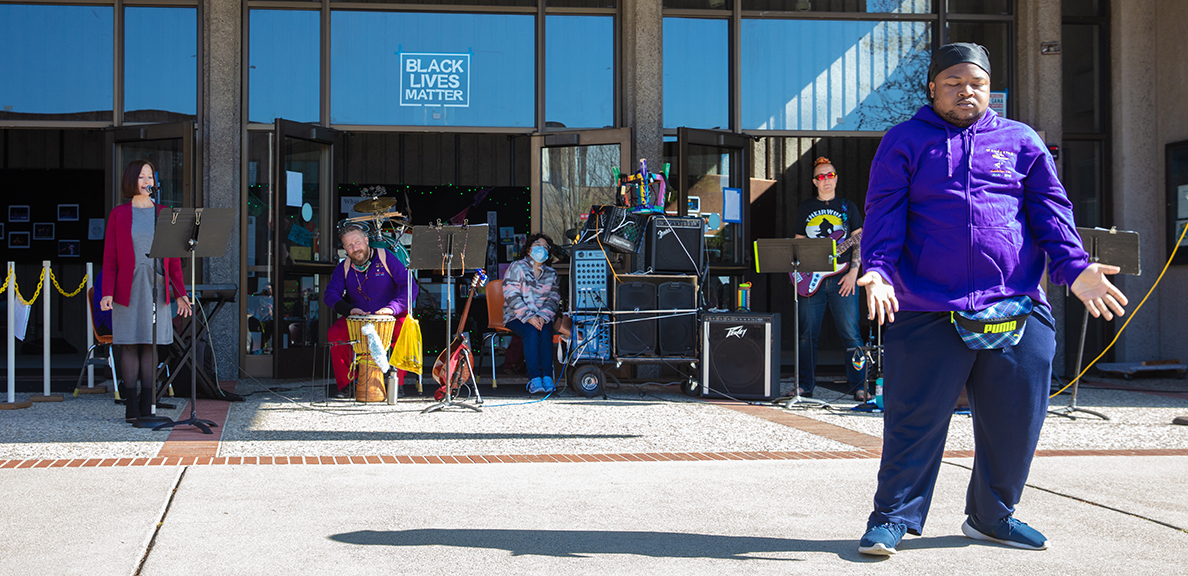 'Coming Alive' Altar Celebrates Moving Forward After the Pandemic
BY Cal State East Bay
March 28, 2022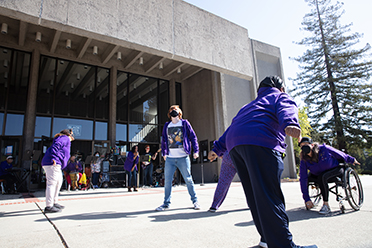 The Cal State East Bay community, along with the world, has experienced its share of life-defining events since March 2020 — from the shelter in place order and the devastating toll of the pandemic to the deaths of unarmed Black citizens, outrage over police brutality and the Capitol Riot. 
Eric Kupers, chair of the Department of Theatre and Dance, explained that he was inspired to take action when he was reminded of a quote by civil rights leader Howard Thurman: "Don't ask what the world needs. Ask what makes you come alive and go do it. What the world needs is people who have come alive." 
He said that while there has been loss and hard lessons, there has also been growth and an opportunity to appreciate what has been gained. He, along with students and faculty from the department, created the Altar for Coming Alive to honor the resilience, creativity and adaptability of our campus and reshape the way we move forward. Visitors may deposit an object, photo, poem or other symbol of something that makes them come alive to place on the altar in the University Theatre lobby.
"March 16, 2020 was when the 'shelter in place' order went into effect in response to the COVID- 19 outbreak," said Chair of Theatre and Dance Eric Kupers. "We come together on this same day in 2022 to grieve our losses and celebrate our enduring aliveness."
The community dedicated the Altar for Coming Alive on March 16 in the University Theatre lobby. The event featured a brief presentation, performances by the inclusive interdisciplinary ensemble Ultrasonic Currant, reflections and community building practices. The altar will remain in place through the spring term, and the community is welcome to personally add items themselves or to send them via social media #ComeAlive or to ComeAlive@csueastbay.edu.