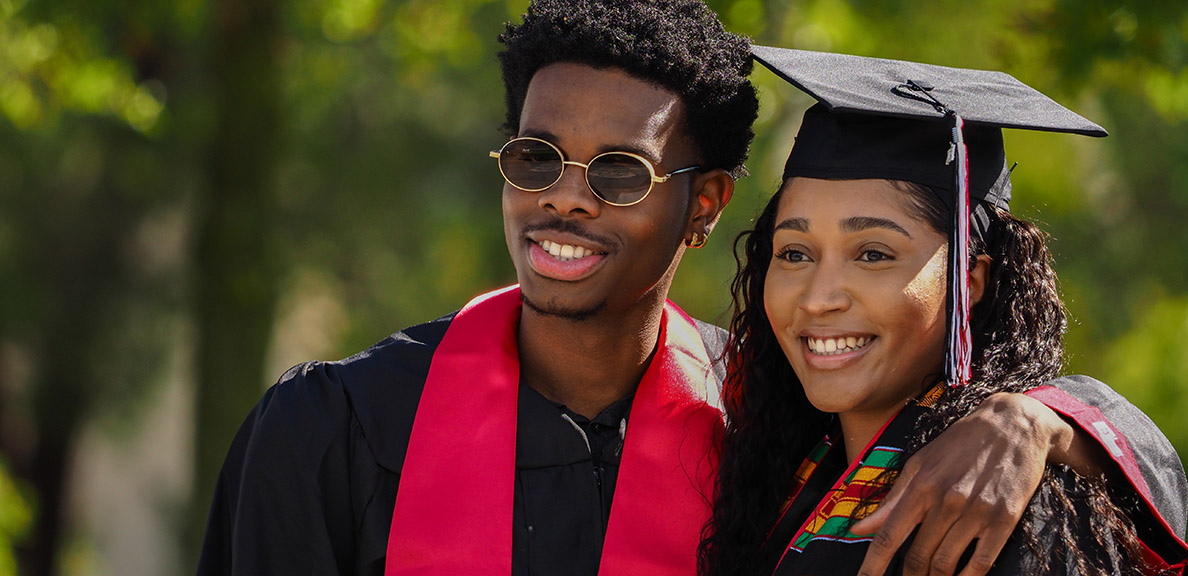 Cultural Ceremonies Offer Unique Experience for Graduates
BY Cal State East Bay
May 4, 2022
Cal State East Bay's 2022 commencement festivities begin this weekend with cultural graduation ceremonies for students who identify as Black, Chicanx/Latinx, APIDA (Asian Pacific Islander Desi American) and Asian/API. 
These celebrations are smaller and more intimate than the university's formal commencement ceremonies and allow each group's cultural traditions to be upheld. They often include food, performances and keynote speakers. 
"Students love participating because their parents and family members feel more included," said Cindy Salinas, who helps organize the Chinanx/Latinx ceremony. "They not only understand the ceremony but they are not lost in the crowd of the big commencement." 
Because the ceremonies are so small, each student is able to give a short speech, thanking those who have helped them on their college journey.
After being held in a virtual format the last few years, the cultural graduation ceremonies are back in person. Pre-registration is required. The ceremony schedule is as follows:
Saturday, May 7, 2022
9 a.m.-noon
Music Lawn
Saturday, May 7, 2022
2:30-4:30 p.m.
Music Lawn
Sunday, May 8, 2022
11 a.m.-1 p.m.
Music Lawn
Asian/API Graduation Celebration
Wednesday, May 11, 2022
6-8 p.m.
New Union, MPR