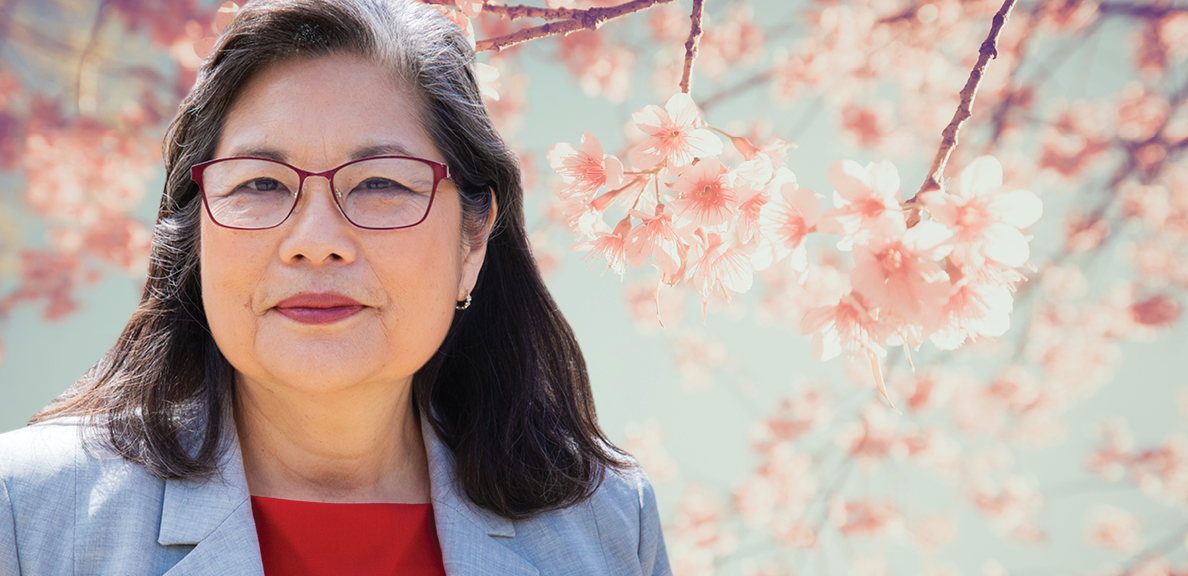 Wendy Ng, Dean of CLASS, named to Millennium Leadership Initiative
BY Cal State East Bay
May 18, 2022
Wendy Ng, dean of Cal State East Bay's College of Letters, Arts & Social Sciences, has been named to the American Association of State Colleges and Universities (AASCU) 2022 Millennium Leadership Initiative (MLI).
The MLI program provides individuals traditionally underrepresented in the highest ranks of postsecondary education with the opportunity to develop skills, gain a philosophical overview, and build the network and knowledge needed to advance in higher education. 
"One of the advantages in participating in a national institute such as AASCSU, is that the participants are from across the higher education spectrum: academic affairs, student affairs, finance, human resources, development and university extension," said Ng. "We can learn much from working with our colleagues across different divisions in how leadership is structured and the unique organizational structures of each division."  
Ng is one of three participants selected from the CSU and one of the 22 participants from across the U.S. 
"This is an excellent leadership training program through AASCU and we're very excited that Dean Ng was selected to participate this summer," said Interim Provost Kimberly Greer. "She promotes equity and inclusion in everything she does, and she actively mentors students and faculty."
As a scholar, Ng's research centers on sociological imagination, self, identity and place. Her sociological and historical interests have an overarching focus on race and ethnic relations. She hopes that the MLI can help address structural change by developing higher education professionals who have a commitment to change these long-standing inequities. 
"Sociologists would look at higher education (colleges and universities) as a social institution that has embedded and historic inequities," Ng explained. "Diversifying the professoriate and higher education administrators is the first step toward changing institutions, making them more inclusive and diverse in their leadership."
With rapidly shifting demographics in higher education, AASCU identified the need to bring diversity to critical leadership levels, aligning with the changing diversity of student populations within the nation. 
"AASCU unequivocally supports the cultivation of diverse leaders in higher education, and MLI reinforces the vital role diversity plays in the institutional mission," said Mildred García, AASCU president and former president at Cal State Fullerton.