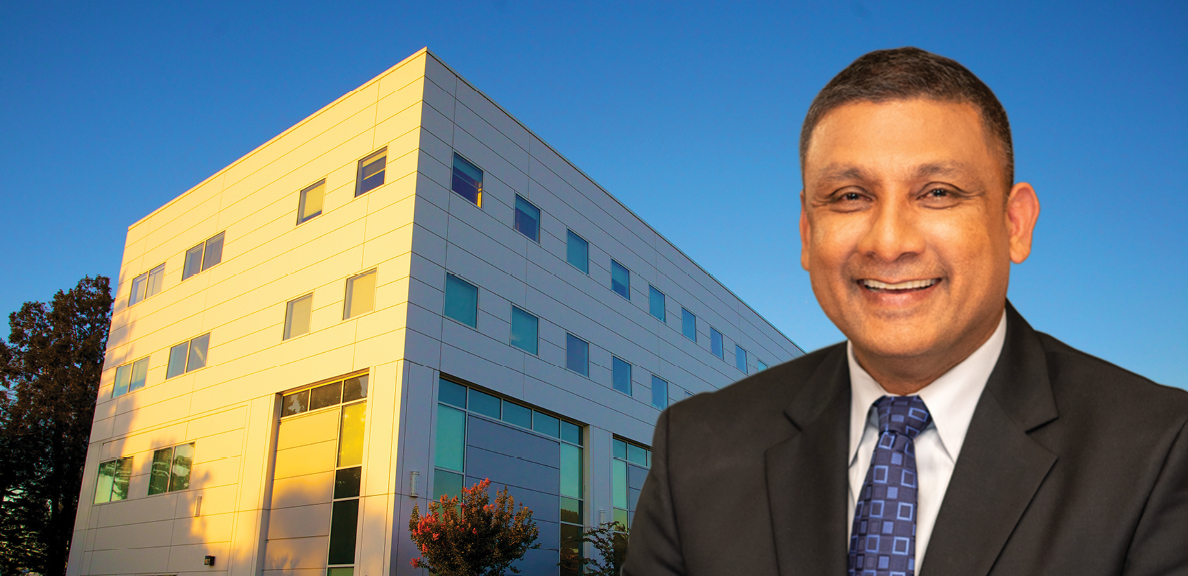 Gangaram Singh Named Dean of the College of Business and Economics
BY Cal State East Bay
June 6, 2022
Gangaram Singh, Ph.D., has been named dean for Cal State East Bay's College of Business & Economics. He will begin July 18, 2022. 
Singh is currently the Provost and Executive Vice President at National University, a San Diego-based non-profit university with more than 70 undergraduate and graduate programs, serving over 30,000 students. He joined National University in 2015 and has held increasingly senior roles, beginning as associate provost before becoming the interim provost, then provost. Prior to National University, Singh was at San Diego State University for more than 15 years. He served as the director of the Center for International Business Education and Research (CIBER), the chair of the Management Department, and the associate dean of the College of Business Administration. 
Singh holds a doctorate and master's degree in industrial relations, as well as an MBA from the University of Toronto. He received his Bachelor of Commerce from the University of Windsor. His academic areas of interest include aging workforce issues, innovations in collective bargaining and human resource management, and international and comparative employment relations. He published more than 70 articles in academic and practitioner journals worldwide. In addition, Singh is finalizing a book on sports philosophy about the interplay of behaviors, attitudes and values.
"Dr. Singh has demonstrated success implementing and growing programs to meet students' and employers' needs," said President Cathy Sandeen. "As an academic leader, he has managed operational efficiencies and new program development to drive workforce relevance. He is regarded for building a culture of trust, collaboration, and engagement from within and in partnership with key stakeholders. I am confident that his leadership will create a stronger connection between Cal State East Bay and the entire region." 
Singh said that Cal State East Bay's entrepreneurial activities attracted him to the position. 
"There were two enticing things about this opportunity," Singh said. "One is the region, not only because we can draw on the resources and opportunities from the entire Bay Area, but the diversity of communities is a distinct advantage. The university is also at a strategic juncture and is actively crafting its future. The campus and the college are full of opportunities for us to serve students from a cross-section of backgrounds." 
Singh said that the college's history of excellence, faculty and program reputations are important factors in its continued success.
"Each department in the College of Business & Economics brings something to the table," Singh explained. "The willingness of faculty, staff, and administration to embrace where higher education is going is key to removing barriers to student success. I was impressed how faculty were eager to produce scholarly work that complements their teaching and the college's mission."
Dr. Singh will serve as the college's chief administrative officer, overseeing the departments of accounting & finance, economics, management and marketing. The college serves more than 3,000 students, including 440 at the graduate level. The College of Business & Economics has held accreditation by the Association to Advance Collegiate Schools of Business (AACSB) for over 40 years. The Princeton Review recognizes it as one of the Best Business Schools in the West 2022.