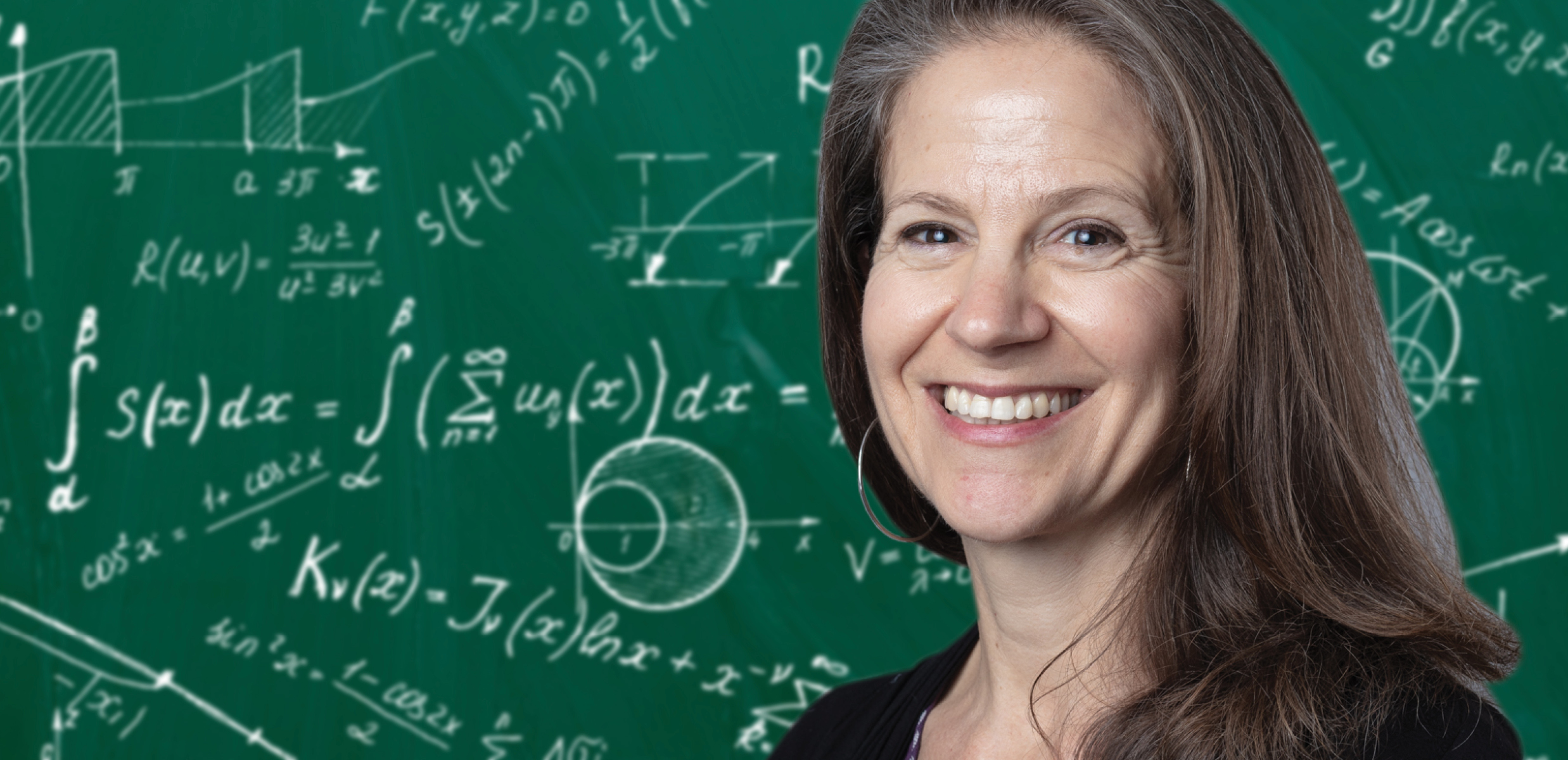 Julie Glass Named to AASCU Emerging Leaders Program
BY Cal State East Bay
June 14, 2022
Julie Glass, Professor and Chair of Cal State East Bay's mathematics department, is one of 36 higher education professionals selected to the American Association of State Colleges and Universities' Emerging Leaders Program (ELP).
ELP is a premier leadership development program created in 2015. It prepares the next generation of higher education administrators to be effective leaders; to view every decision through a diversity, equity, and inclusion lens; and to further their institutions' path to equitable student success.
"I hope to learn about, and share, strategies and approaches to supporting student and faculty success with an intentional focus on equity, social justice and belonging," Glass said. "The program activities will include opportunities for personal growth and reflection as well, and I intend to use these activities to better understand my own strengths, biases and positionality in order to become a more effective, thoughtful and empathetic leader. I am particularly interested in bringing together people, units and systems to work collaboratively in alignment to create seamless and transparent support structures for our students."
In addition to her responsibilities as department chair, Glass is on the Cal State East Bay Academic Senate Executive Committee, represents East Bay on the Academic Senate CSU, and recently assumed the role of PI of the East Bay STEM Initiative, a $2.8 million Department of Education HSI - STEM grant. She was also recently appointed as the Associate Dean for Student Equity & Success in the College of Science. She will start this new position in the college on August 9, 2022.
"This opportunity will allow Dr. Glass to learn from other emerging leaders from across the country and bring back new ideas that will enhance the university's ability to serve our students," said Jason Singley, Dean of the College of Science. 
The program takes place from June to December 2022, including three days of in-person programming this week.