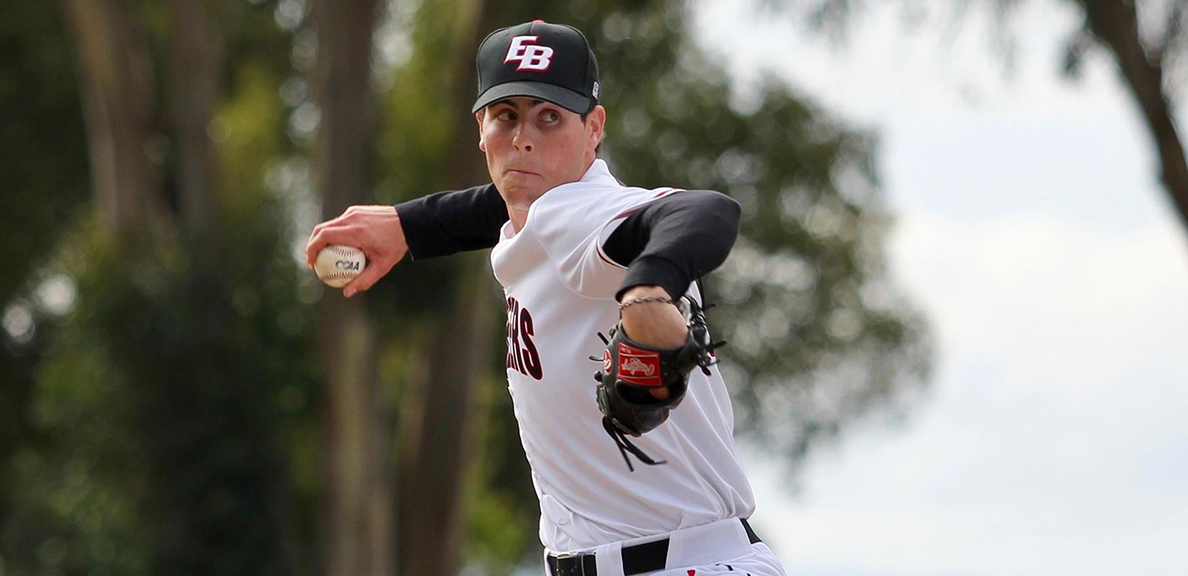 Mark Woinarowicz Named CCAA Male Scholar-Athlete of the Year
BY Cal State East Bay Athletics
June 15, 2022
Mark Woinarowicz of Cal State East Bay baseball was named the 2022 California Collegiate Athletic Association Male Scholar-Athlete of the Year, as voted on by the conference's Faculty Athletic Representatives (FARs). He is the first male student-athlete from CSUEB to win the conference's distinguished honor.
The Pioneers' pitcher graduated this past May with a degree in kinesiology.
Woinarowicz played an important role on the mound for the Pioneers. Earning second team honors in the CCAA this past season, he went 7-3 in 2022 with a 3.75 ERA and 81 strikeouts. 
Academically, Woinarowicz was the male recipient in 2020 and 2021 for Cal State East Bay's Dr. Hal Charnofsky Memorial Award, in addition to being named to the CCAA Honor Roll three times throughout his career. 
"Mark Woinarowicz is the epitome of the term 'student-athlete,'" said Dr. David Larson, Faculty Athletic Representative for CSUEB. "In the 14 years East Bay has been a CCAA member, the Pioneers have never had a male student-athlete with combined academic and athletic achievements remotely close to what Mark has accomplished."
"Congratulations to Mark on an honor well deserved for all of the work he has dedicated to being an exemplary student-athlete," said Allison Kern, Associate Vice President/Director of Athletics at Cal State East Bay. "We are proud to have him represent East Bay Athletics."
Woinarowicz is the first male student-athlete from CSUEB to be named CCAA Male Scholar-Athlete of the Year and the fourth student-athlete overall in Cal State East Bay history to earn the distinction. 
To be nominated for the CCAA Scholar-Athlete of the Year award, individuals must have a 3.5 grade-point average or higher at a conference institution, complete their final season of eligibility, and participate in a CCAA-sponsored sport. Faculty Athletic Representatives from institutions in the CCAA focus on a student-athlete's body of work in the classroom, community and their sport when selecting the recipient.