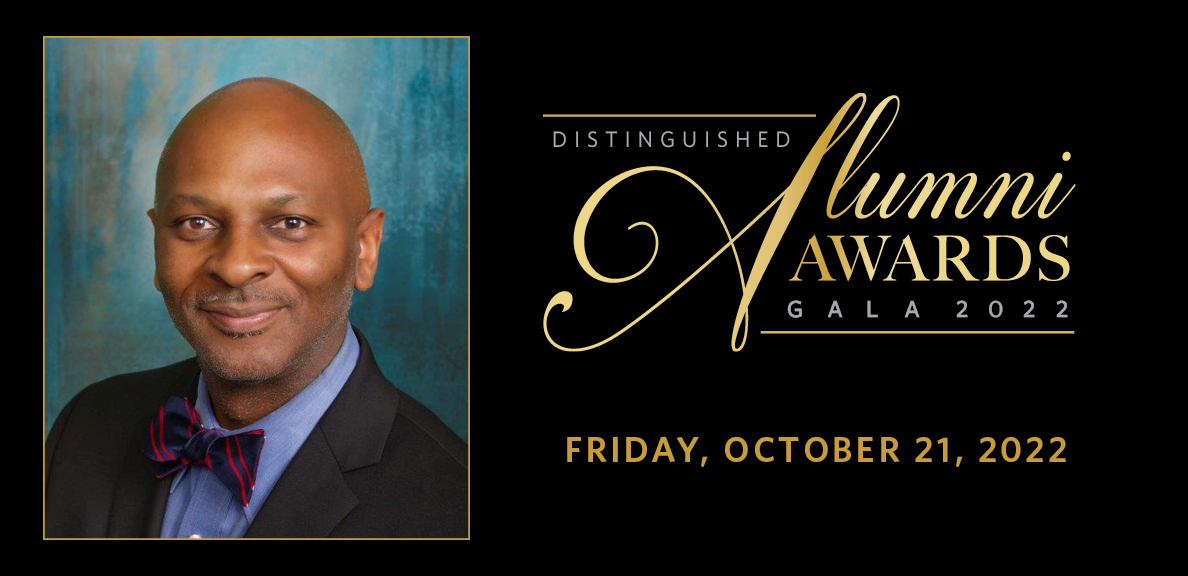 Distinguished Alumni Award Honoree Daryl Camp
BY Kimberly Hawkins
October 4, 2022
Daryl Camp pursued his career as an educator across the state, but the pull toward the East Bay had always been unrelenting. In 2019, Camp became the San Lorenzo Unified School District's superintendent and returned "home." 
"This is my fourth year serving the community in San Lorenzo, and I get excited every day I come to work," said Camp, who was born in San Francisco and raised in Oakland. "It's the people, the students, the staff and the overall community. I really feel it's a family. People come together to support each other and to support our kids." 
One year into Camp's tenure, COVID-19 hit and changed everything. According to Camp, there is a greater emphasis on supporting socio- and emotional health as students and families return to in-person classes. In addition, with 93 percent of the families in the district identifying as people of color, Camp says addressing race and equity is also imperative. 
"We are unapologetic here about talking about the impacts of race and how that influences everything we do as educational leaders," said Camp. "In the San Lorenzo Unified School District, we expect all educators to bring race to the table and unapologetically normalize the discussion. That's what we need to do so that students are in a better position to influence their community."
The San Lorenzo School District serves 9,000 students. It has a mission to advance authentic knowledge, skills and attributes to ensure students are creative and critical thinkers, ready to participate fully in our changing community and world.
"The authenticity comes with how our students are going to make contributions to the local community and the world," said Camp. "We want our students to not learn for the sake of passing tests. It's about what you can do to utilize skills and knowledge to benefit your community. We want our students to be local, regional and/or global leaders in some way."
For Camp, what he learned at Cal State East Bay during his master's degree in educational leadership and administration program, was a necessary continuation of the mission that Morehouse College had already instilled in him — to be a transformational leader. 
"My legacy will be held through students, and some of those students I will not have met face to face," said Camp. "My job as superintendent is to set the conditions for students to excel and achieve. I would love to see our students be people of consequence. We have a tremendous opportunity here."
Camp worked full-time as a school administrator when he graduated from Cal State East Bay in 2001. He said his professors showed a drive to be change agents in the community. That, he says, had the most lasting impact on how he shows up daily at the district office. 
Camp will be honored as a Cal State East Bay Distinguished Alumni at an awards ceremony on Oct. 21 at 5:30 p.m. in the Pioneer Ballroom on the Hayward campus. 
The Distinguished Alumni Award recognizes the accomplishments of individuals who have graduated from California State University, East Bay and made remarkable contributions in the areas of community or public service, or professional or personal excellence; demonstrate a commitment to the values of the university; contribute to scholarship, lifelong learning, and civic engagement; assume positions of ethical leadership within the regional and/or professional communities; and provide exemplary service to, or in support of, the university.