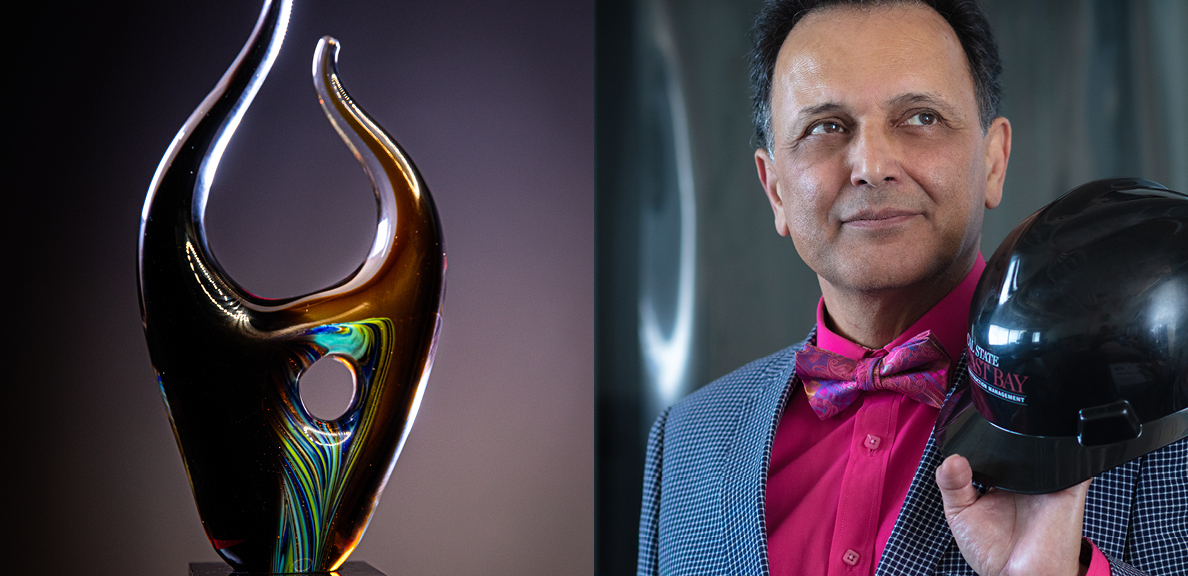 Farzad Shahbodaghlou Named Construction Management Association Educator of the Year
BY Kimberly Hawkins
October 14, 2022
Cal State East Bay Professor of Engineering Farzad Shahbodaghlou has been awarded the 2022 Construction Management Association of America (CMAA) Mark Hasso Educator of the Year honor. 
This recognition emphasizes excellence in teaching and recognizes a full-time educator for outstanding professional accomplishments and a commitment to construction management education.
"Each of our award winners works hard to make a difference, and we commend each of them for their achievements and contributions to the construction industry," states CMAA President and CEO Andrea S. Rutledge, CAE.
Shahbodaghlou has 35 years of experience as an academician, practitioner and consultant in the construction Industry. In 2009, he became the founding director of the Construction Management Program at Cal State East Bay and considers growing it from 6 students to more than 250 students at its peak, his greatest accomplishment to date. 
In the past several years, through the Chevron Discover Engineering grant, Shahbodaghlou has been able to bring together dozens of teachers from local middle schools and high schools to collaborate on the design and annual planning and implementation of the summer camp. 
These camps offer the opportunity for diverse and underrepresented students to explore theory and practice in week-long experiences that blend hands-on exploration, problem-solving and presentations by experts, combined with exposure to college life. 
CMAA honored Shahbodaghlou and all of its award winners during the organization's in-person conference, CMAA2022, October 9-11, 2022, in San Diego, Calif.