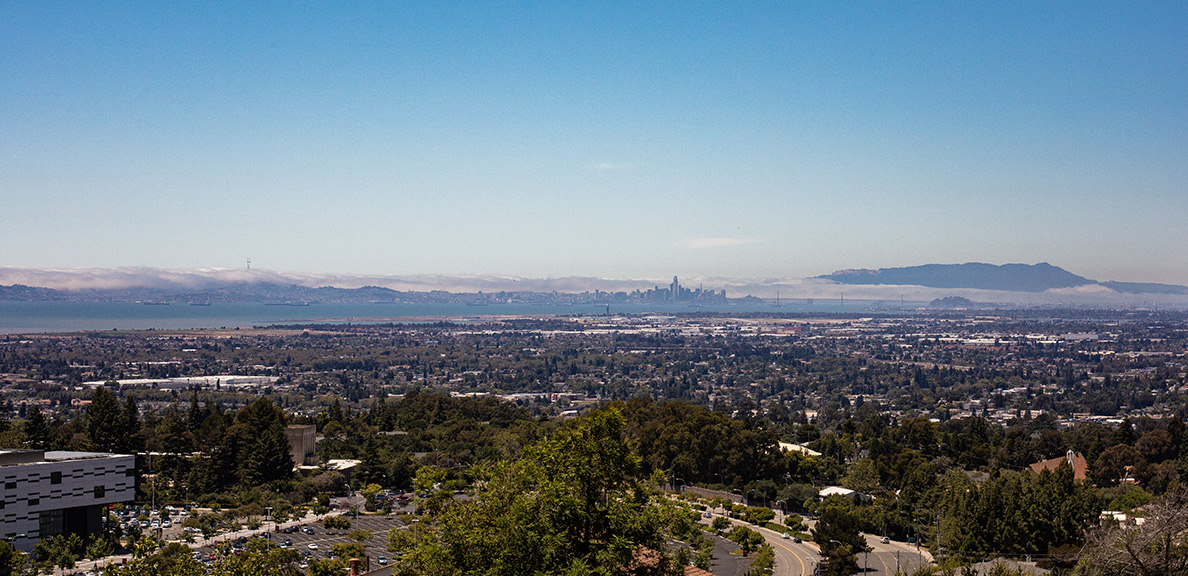 East Bay College Agile Network to Receive Federal Funds to Increase Equity, Improve Transfer Experience
BY Cal State East Bay
PHOTOGRAPHY BY Garvin Tso
January 30, 2023
The East Bay College Agile Network (EBCAN) is set to receive $1 million from U.S. Representative Eric Swalwell (CA-14) as part of the Fiscal Year 2023 Omnibus Appropriations Bill. 
EBCAN is a collaboration established in 2020 by Cal State East Bay and the Chabot-Las Positas Community College District (CLPCCD). EBCAN is meant to strengthen existing relationships and initiatives across the two systems to better support student success. The partnership also aims to increase transfer rates and provide support for degree completion, including a bachelor's degree, associate degree or career certificate. 
"The EBCAN initiative brings together our district's two colleges, Chabot College and Las Positas College, and California State University, East Bay to collectively make strides in student-centered equity pathways and increased baccalaureate degree attainment," said Ron Gerhard, chancellor of CLPCCD. "These federal funds will help improve student transfer rates, close equity gaps to degree attainment and advance the student experience."
These critical funds are ultimately meant to increase equity as both educational institutions seek to remove barriers for students and provide social mobility. "EBCAN helps to pave the way from community college to Cal State East Bay and beyond," said CSUEB President Cathy Sandeen. "The life trajectory of graduates and their families are fundamentally changed by higher education. This federal funding is an exciting opportunity for us to help more students and their families achieve success." 
Congressman Swalwell represents California's 14th Congressional District, which consists of: Dublin, Pleasanton, Livermore, Hayward, Union City, Fremont, Castro Valley, San Lorenzo, San Leandro, Danville, Cherryland, Ashland, Sunol, and Fairview. The EBCAN schools seek to educate and empower students from the region.