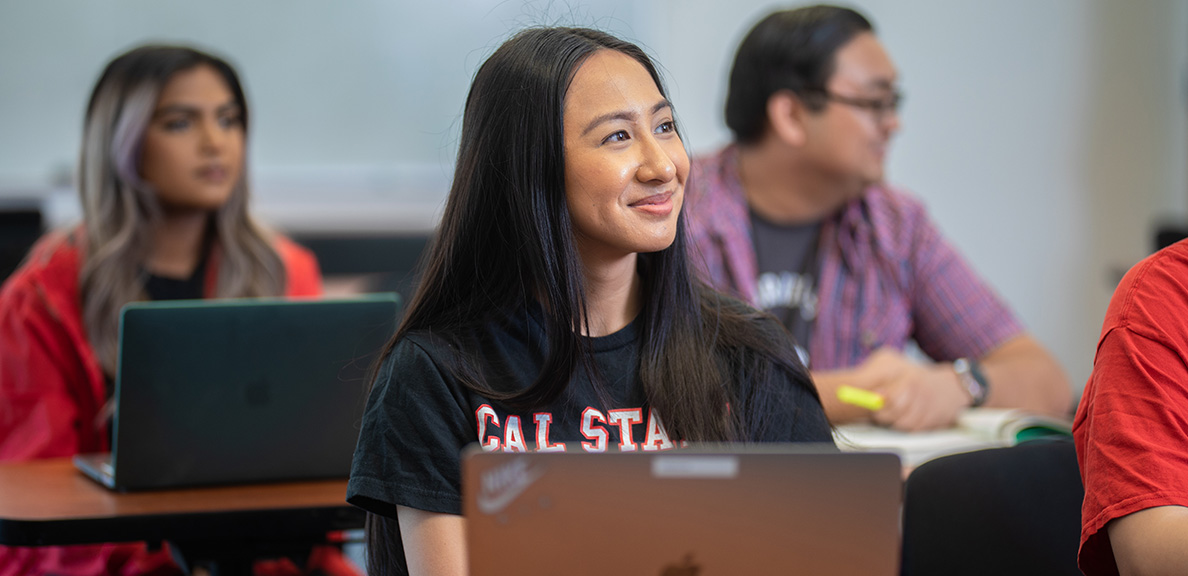 Fostering Diversity and Economic Growth in the Bay Area: CBE's newest partnership
BY Jocelyn Zylstra
March 20, 2023
Cal State East Bay's College of Business and Economics and Western Regional Minority Supplier Development Council have announced a new partnership aimed at driving economic development in the Greater Bay Area. The focus will be on the Business Growth Accelerator Program (BGAP), which aims to provide support and training to minority businesses in the region and offer Cal State East Bay students hands-on learning opportunities to develop their leadership and professional skills. 
"The partnership provides a great opportunity for our faculty to share their expertise, and for our students to benefit from real-world experience," said Gangaram Singh, dean of the College of Business and Economics.
Through this partnership, Cal State East Bay and WRMSDC are excited to promote economic growth, support the development of minority-owned businesses and offer networking and job opportunities to students. This is a significant opportunity for both institutions to leverage their strengths and work together toward a common goal of creating a more inclusive and prosperous community.
WRMSDC will seek funding for the program from local corporations and foundations and market the program to diverse businesses in the region. Cal State East Bay will design and deliver two courses to add to the BGAP program and foster a culture of entrepreneurship among students.