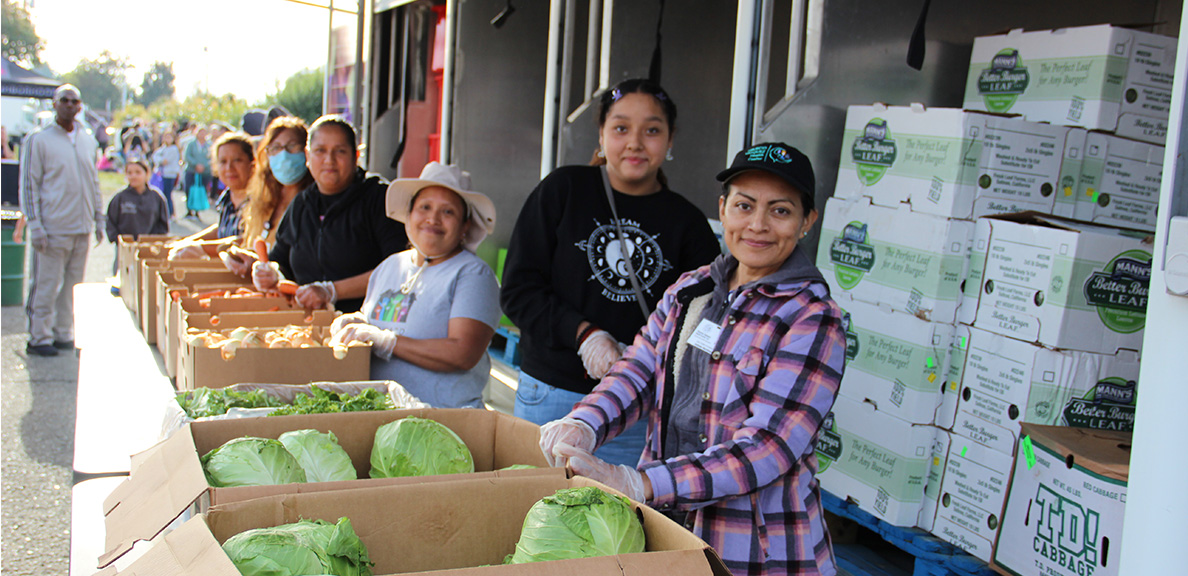 How CSUEB's Fresh Food For Families Fills the Gap as Emergency CalFresh Benefits End
BY Adelina Elo
March 8, 2023
The CalFresh Emergency Allotment — of at least $95 a month — is set to end in March 2023. The emergency fund was part of the Families First Coronavirus Response Act of 2020 and its end will have a drastic impact, affecting over 94,000 households in Alameda County with elderly and college students being significantly impacted. 
But the executive director of the Hayward Promise Neighborhood, Edgar Chavez, believes that Cal State East Bay's Fresh Food for Families initiative can help.
"We expect an increase of people at food distribution once CalFresh benefits decrease," said Chavez, "The Fresh Food for Families initiative plays an even more important role in helping alleviate food insecurity because it can help fill the gap once the emergency funds go away."
What is Fresh Food for Families?
Fresh Food for Families is a CSUEB initiative of the Hayward Promise Neighborhoods (HPN), in partnership with the Alameda County Community Food Bank. The initiative's goal is to help bring fresh food to Hayward residents who have limited access to adequate amounts of nutritious food.
Led by Cal State East Bay, HPN is a partnership of local educators, government agencies, businesses, and nonprofits collaborating to fully support residents within the Jackson Triangle, South Hayward, and Downtown Hayward to provide comprehensive, high-quality educational and social support to ensure the long-term health, safety and economic well-being of the entire community.
Where is the distribution site?
Eden Greenway Park in Hayward at the corner of Harder Road and Cypress Avenue. Distributions are on the fourth Monday of every month, from 1:30-3:30 p.m. or while supplies last.
How to Support Hayward Promise Neighborhoods
Please consider making a contribution to support HPN initiatives.