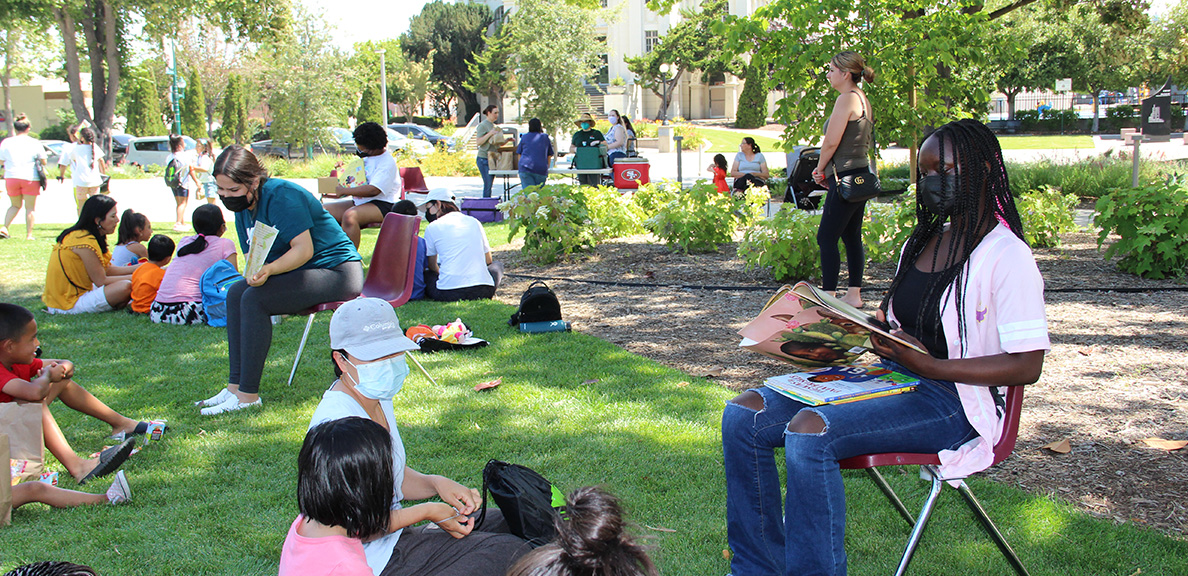 Historic $30 Million Reinvestment Expands Hayward Promise Neighborhoods
BY Diego Torres
March 21, 2023
Cal State East Bay's Hayward Promise Neighborhoods (HPNs) collaborative was first awarded a federal grant in 2011 and will be expanding to a third community in the Downtown Hayward area.  The U.S. Department of Education made a new five-year commitment of $6 million annually for HPN, meaning a total of $30 million will be given to Hayward Promise Neighborhoods until 2027. As one of four grantees in the country, HPNs will be building on their experience and relationships with the community for more than a decade. 
The investment will not only support schools in the area, but this will also help underserved communities most impacted by the COVID-19 pandemic including Latinx, African Americans, other communities of color, immigrants and children with special needs. HPNs will also create new initiatives including additional support services for families, comprehensive programs to promote college readiness for students, programs to increase success in post-secondary education for students and reconnect adult learners with education.
"Beyond focusing on educational outcomes that will drive this work, this initiative aims to promote a culture of opportunity and equity in our schools, colleges, governments and organizations," Executive Director of Hayward Promise Neighborhoods Edgar Chavez said. "A child's zip code or census tract should not define their socio-economic life outcomes. Supporting children from cradle to career will take a village of people and institutions to make this a reality." 
Led by Cal State East Bay, HPNs is a partnership of local educational institutions, government agencies and nonprofits collaborating to fully support residents within the Jackson Triangle, South Hayward and Downtown Hayward to provide comprehensive, high-quality educational and social support to ensure the long-term health, safety and economic well-being of the entire community. The new Downtown Hayward Promise Neighborhood initiative will be led by the following partners: 
Alameda County Public Health Department
Deputy Sheriffs' Activities League
Eden Youth and Family Center
Hayward Area Recreation and Parks District
Hayward Unified School District
La Familia Counseling Service
Tiburcio Vasquez Health Center
HPN plans to celebrate their work in the community to date and launch the new Downtown Hayward initiative with a community-wide celebration this Fall.