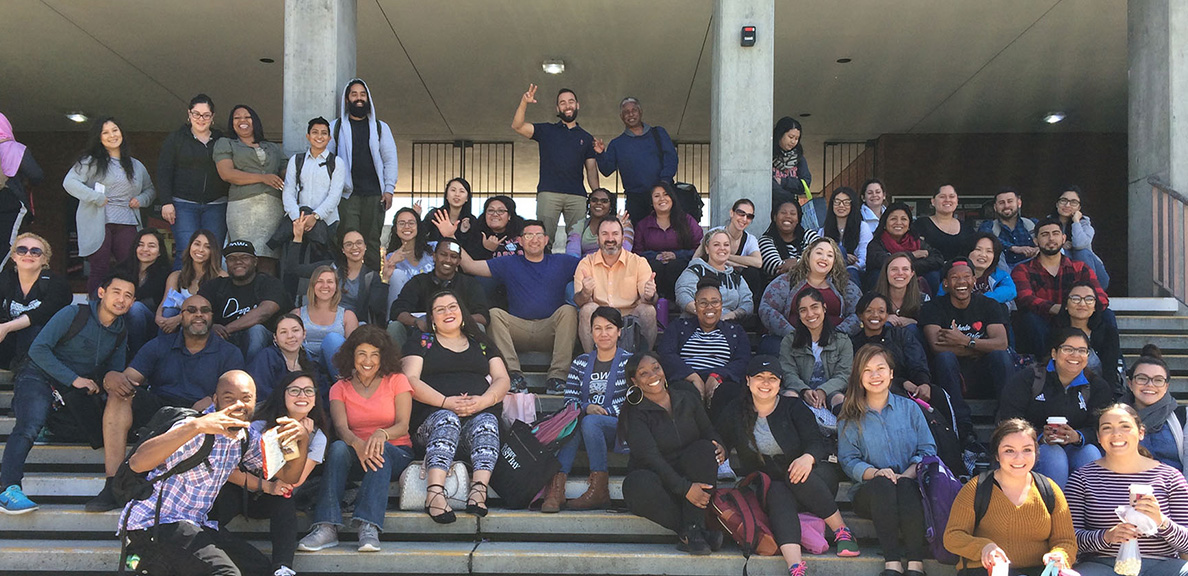 What the World Needs Now is Social Workers: How a grant is helping Cal State East Bay meet the demand
BY Kimberly Hawkins
May 17, 2023
Clinical social workers are the largest group of mental health providers in the U.S. and the need for their support has grown since the pandemic. The lack of affordable housing and the high cost of living in the Bay Area has contributed to individual, family and community stress. 
"California has had a workforce shortage for mental health providers for many years," said Cal State East Bay Department Chair of Social Work Sarah Taylor. This shortage has been exacerbated by the COVID-19 pandemic and other social and economic disruptions of the past few years, which have raised the level of need in many communities. Mental health conditions have increased, particularly for children and youth."
Overall employment of social workers is projected to grow 9% through 2031 — faster than the average for all occupations. That is according to the U.S. Bureau of Labor Statistics. Last year, the National Association of Social Workers-California, along with other organizational partners, successfully advocated for funds to expand the capacity of social work programs across the state in order to address this demand. This work was led by Cal State East Bay alumna Deborah Son. 
"The purpose of these funds is to increase the social work workforce as quickly as possible while maintaining the quality of our educational programs," said Taylor. 
Cal State East Bay has been awarded nearly $3.7M to expand the existing Master of Social Work program and to develop a new Bachelor of Social Work program, which will likely welcome students in Fall 2024, pending review and approval by the university and the national external accrediting body — the Council on Social Work Education.
According to Taylor, both of these programs will focus on culturally responsive, integrated community mental health, with an emphasis on children and youth. This is the 20th anniversary of the founding of Cal State East Bay's Social Work Department and these grants build on the legacy of their program's co-founders Dianne Rush Woods and Terry Jones.
"In addition to the part-time MSW and new BSW, we will begin offering Advanced Standing in our MSW program next year," said Taylor. "This means that students who have earned a BSW from an accredited program may be able to complete the MSW in as little as one year. Advanced Standing was important for the funder due to the need to infuse the workforce with new social workers as quickly as possible to meet the demand."
Taylor and her department understand the need to not only recruit but to retain social workers and are giving their students the coping tools they need to work in an industry with a high rate of burnout. 
"They need the support of their loved ones and the organizations and systems that surround them," said Holly Vugia, professor of social work. "They must be eager to take a journey into self-knowledge, other knowledge, cultural humility, critical thought, and healing from their own traumas so they can hold their experiences separate from their work."