Lonny J Avi Brooks, Ph.D.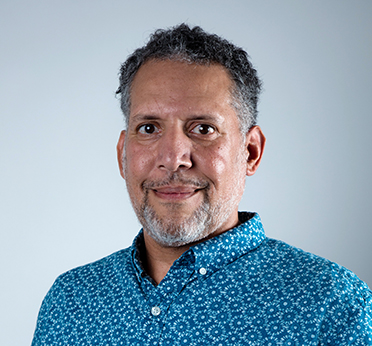 Assistant Professor of Communication
Communication
E-mail: lonny.brooks@csueastbay.edu
Phone: 510-885-4854
Faculty Home Page: Visit Faculty Homepage
Downloadable Media:
Expertise
Strategic and Organizational Communication, Social media, Long term and futures thinking, Future of work, Serious games/online gaming, Diversity and multi-racial identity/LGBT social media issues, sustainability
Unique life experiences
I am Jewish, German, Russian, African-American and Latino and my great, great grandmother was the only survivor of a Russian pogrom against the Jewish people in 1859; she was away visiting and her 13 siblings and parents were killed. So if she had not survived, our family would not exist. 
Languages spoken besides English
Spanish, some French and some Hebrew.
Biography
I am the Faculty co-lead for the Long Term and Futures Thinking project on campus as part of the Center For STEM Education.  We are also beginning a Sustainable City Year project with the City of Hayward on a project awareness campaign about composting and littering. The aim is to create a decarbonized Hayward by 2050 using composting as an energy source. We are also working on another summer workshop called STEAM Futures where high schoolers will envision their future STEAM Career and make a digital game out of it. We are working in part with the Institute For The Future based in Palo Alto (iftf.org) and the TeachtheFuture.org foundation dedicated to building a curriculum nationally and globally to have students imagine and plan for the long term future with more tools and intention.
In The News
Communication professor Lonny Avi Brooks speaks on the protests that broke out in the Bay Area as Israeli Prime Minister meets with Elon Musk.

September 19, 2023

Professor Lonny Avi Brooks co-creates "AfroRithms from the Future," a game centering around BIPOC cultures.

October 2, 2022