Erik B. Helgren, Ph.D.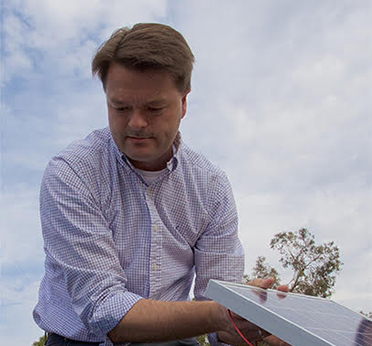 Associate Professor and Chair
Physics
E-mail: erik.helgren@csueastbay.edu
Phone: 510-885-4604
Faculty Home Page: Visit Faculty Homepage
Downloadable Media:
Expertise
Solar Technology Materials Science, Physics Education
Biography
Dr. Helgren is a Bay Area native having grown up in San Francisco and attending Lowell High School.  He attended UCLA, earning a B.S. in Physics in 1996, after which he spent time working as a Systems Engineer for Hughes/Raytheon Defense Systems in El Segundo, CA.  He continued with his graduate education at UCLA and focused on Condensed Matter Physics, specializing in microwave and millimeter-wave (or terahertz) spectroscopy techniques to study the electrodynamics of materials under the guidance of Dr. George Gruner and was awarded his doctorate in 2002.  Dr. Helgren took a post-doctoral position at UCSD working with Drs. Frances Hellman and Bob Dynes in the Department of Physics and his research focused on magnetic & semiconductor materials.  He accepted a joint position as an Assistant Project Scientist in the Department of Physics at UC Berkeley & in the Materials Science Division at the Lawrence Berkeley National Laboratory and worked there until joining the faculty here at California State University East Bay in the Fall of 2008.