Family & Guest Orientation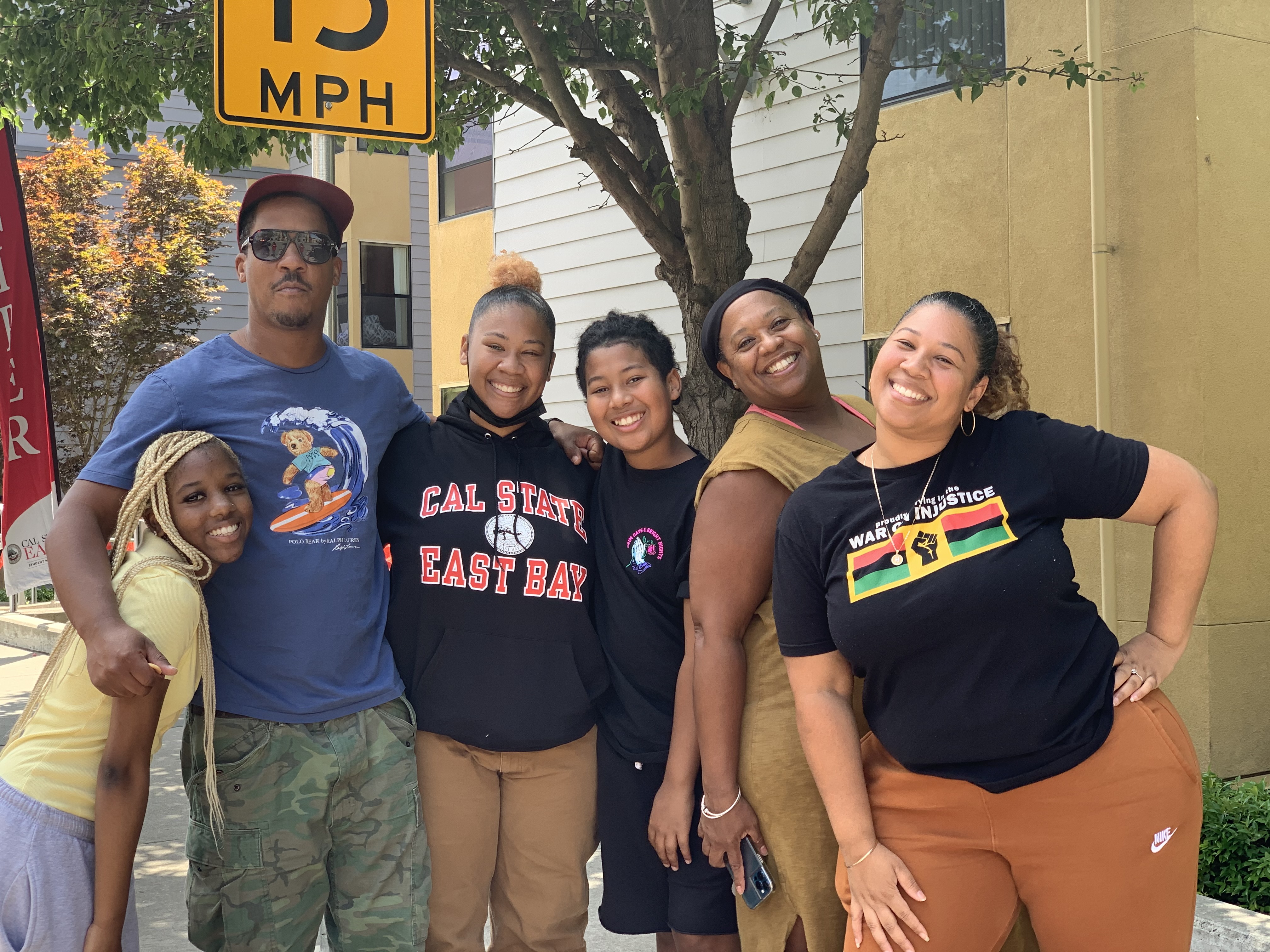 Orientation is not just for students, but also is an important time for families!  We have designed a special program to address the questions and concerns family members (parents, guardians, brothers, sisters, grandparents, blended family, etc.) may have as they prepare to join the Cal State East Bay community. Family members play a key role in helping students succeed in college.
"A very informative as well as enjoyable experience."
"Your student orientation team was excellent. It really gives a good example of the high quality education the students can expect."
"I feel a lot more informed and confident!"
FAMILY ORIENTATION
In conjunction with Orientation, Cal State East Bay offers Family/Guest Orientation, a one-day program designed to address the many questions and concerns that parents and family members have as their students prepare for college. The fee for Family Orientation is $35 for the first family member and $15 for each additional family member. Family orientation is a full-day program that takes place separately but on the same days as the Freshman/Transfer Orientation. Family and friends attending Family Orientation will have an opportunity to connect with their students during lunch.
Family Orientation Date:
Click
Here
to Register Guests for December 2nd, 2022
Payment Info: 
The first guest is $35

The fee for each additional guest is $15

To pay online now, please visit:

https://wapps1.csueastbay.edu/web-payment/

then sign in and click "Orientation for non-students" on the right-hand side

To pay on the day of, please bring cash or a check. Checks can be made out to CSUEB
NOTE: Credit cards will not be accepted on the DAY OF
Ven Conoce Nuestra Universidad (
Spanish Family Orientation sessions)
Ofreceremos servicios de traducción en español durante nuestra sesión de Orientación Familiar el 2 de Diciembre 2022.
We will offer Spanish translation services during our December 2, 2022 family orientation session.  
Can my family/guests attend the Spring 2023 Orientation?
Family members and additional guests may attend their own Family Orientation designed explicitly for your guests. Family Orientations will occur on Friday, December 2, 2022 Family Orientation Cost*?
1st Guest - $35; Guest #2 or more- Additional $15 *No cost for children under 10 years
"Los miembros de la familia y los invitados adicionales pueden asistir a su propia Orientación Familiar diseñada específicamente para sus invitados. Las Orientaciones Familiares se llevarán a cabo el Viernes, 2 de Diciembre del 2023.
Costo de Orientación Familiar:
1er Invitado - $35; Invitado #2 o más - $15 adicionales *Sin costo para niños menores de 10 años."
Individuals requiring accommodations for this event should contact Accessibility Services 10 days prior to the event. Email: as@csueastbay.edu