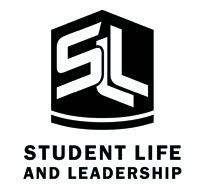 Welcome to Student Life and Leadership Programs!
Campus life starts here.
Student Life and Leadership Programs provides opportunities for student learning beyond the classroom and enhances the mission of the university through the coordination and support of a variety of special programs that promote campus life, leadership and community engagement. Special programs include New Student Orientation, Parent & Family Programs, Transfer Student Programs, and the recognition, maintenance, and development of student clubs and organizations. Student Life and Leadership Programs supports and promotes lifelong leadership development, hosting a variety of student leadership conferences and workshops throughout the year and coordinates with various campus partners to host a diverse variety of campus life programs and events.
Login to BaySync today and update your student profile and notification settings. Explore university events, student clubs and organizations, and leadership and service learning opportunities! 
Is your student club/organization planning to host virtual events during the Fall or Spring semesters? If so, please use this Virtual Event Form Registration Form to register your events and get approval from our office! Advance approval is required.