Presidential Search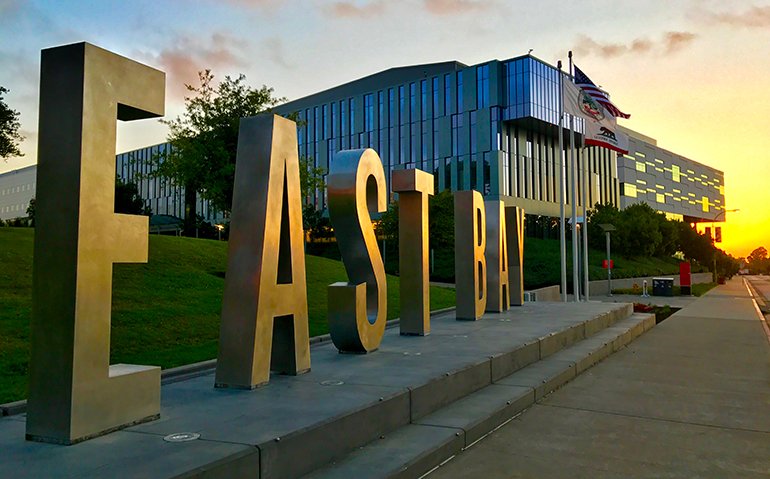 The California State University has launched a nationwide search for the next President of California State University, East Bay following President Leroy M. Morishita's decision to retire effective June 30, 2020. President Morishita has since postponed his pending retirement through Fall 2020.
CSU Chancellor Timothy White, along with members of the search committee who will review and conduct interviews for a new president for Cal State East Bay over the next few months, held an open forum in which members of the campus and community were invited to provide insight into the qualities they would like to see in the new CSUEB president. A leadership profile was drafted after the open forum. The Presidential Search Committee is established under CSU policy, by the former chair of the CSU Trustees, Adam Day, and Chancellor Timothy White.
Presidential Search Committee
Timothy White
Chancellor

Lillian Kimbell
Chair, Board of Trustees

Jack McGrory
Trustee and Chair, Search Committee

Rebecca Eisen
Trustee

Hugo Morales
Trustee

Lateefah Simon
Trustee

Judy Sakaki
Sonoma State, CSU President Representative

Suzanne Espinoza
Vice President, Administration Representative

Michael Lee
Chair, Academic Senate
Jason Smith
Faculty Representative

Vanessa Yingling
Faculty Representative

Lisa Booker
Staff Representative

Kabir Dhillon
Student Representative

Euridice Pamela Sanchez-Martinez
Student Representative

Allen Kwan
Alumni Association Representative

Patrick Devine
Educational Foundation Board Representative

Renee Herzfeld
Community Representative

Bishop J.W. Macklin
Community Representative
Contact
To submit feedback and questions, or make a nomination, please email
presidentsearch@calstate.edu
. 
The deadline for submitting feedback, questions and nominations is August 28, 2020.