CareerBOOST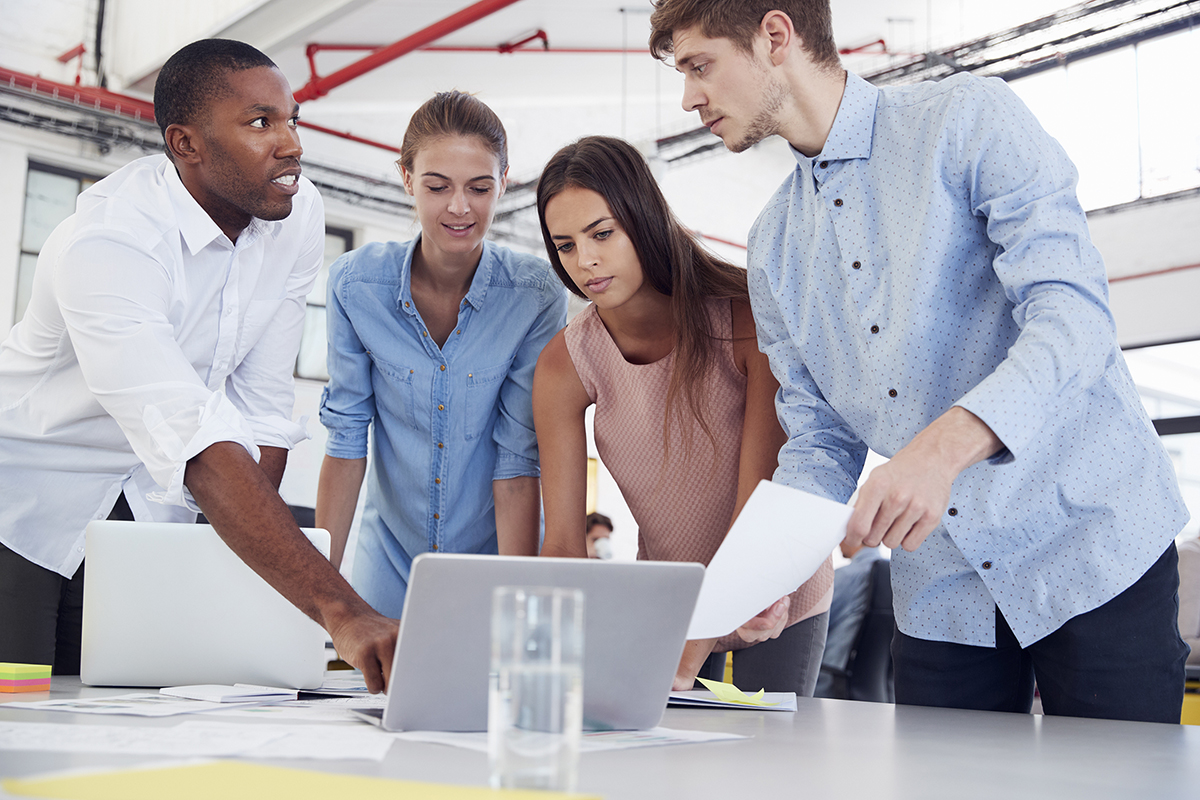 CareerBOOST Webinar Series
Cal State East Bay Alumni produced a series of webinars tailored to make you competitive in today's job market– the CareerBOOST Webinar series.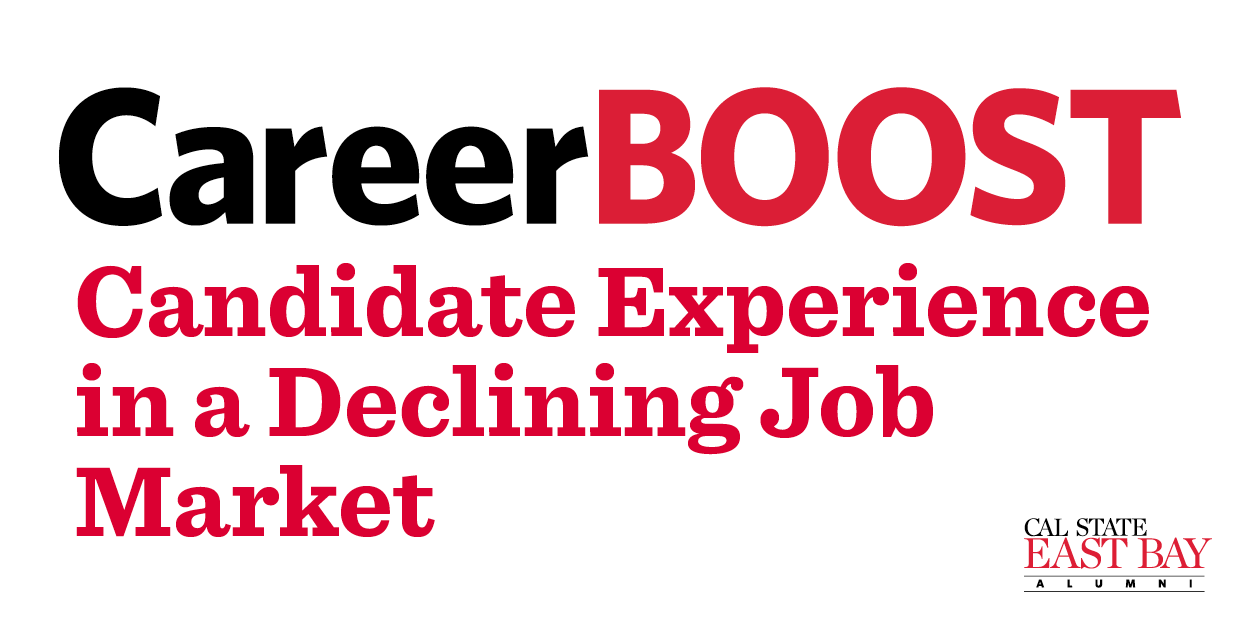 Candidate Experience in a Declining Job Market
Alumni recruiters from different industries share what they know about the health of the current job market, highlight recruitment practices, and speak to the challenges that candidates will face with more competition for fewer positions.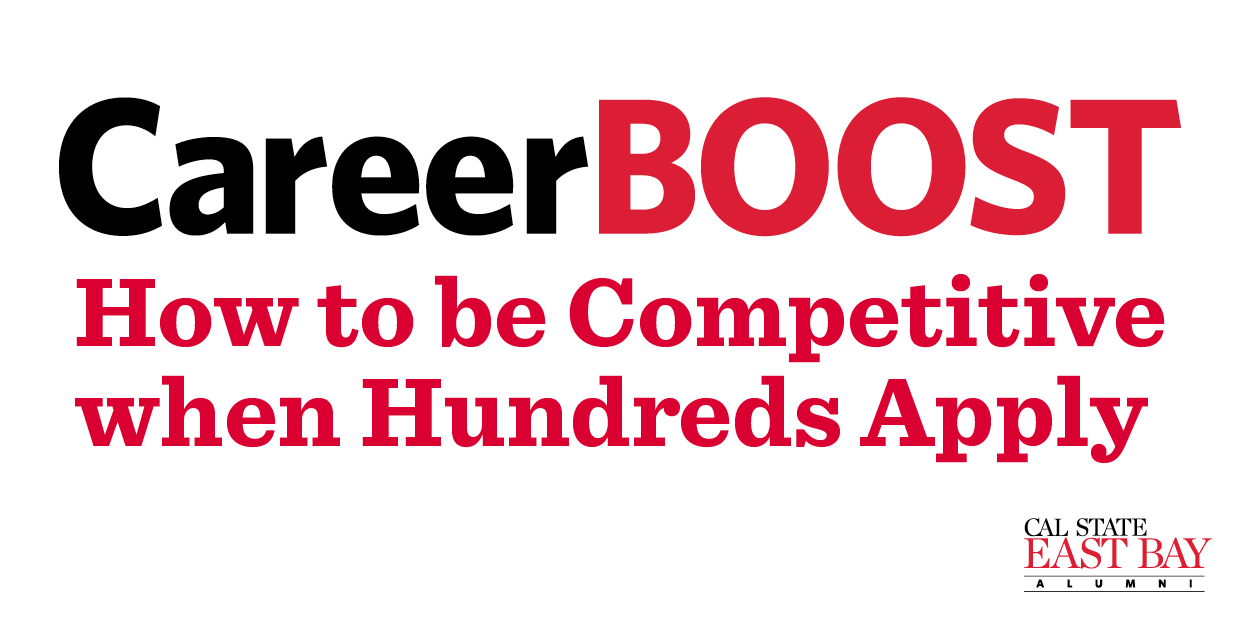 How to be Competitive when Hundreds Apply
When 200 or more candidates apply to a single job, recruiters need help in managing their workload and that often means automation. But how does automation affect you as a candidate and how can you stand your best chance to make it through automated screenings? We provide you some of the secrets so you can get the job.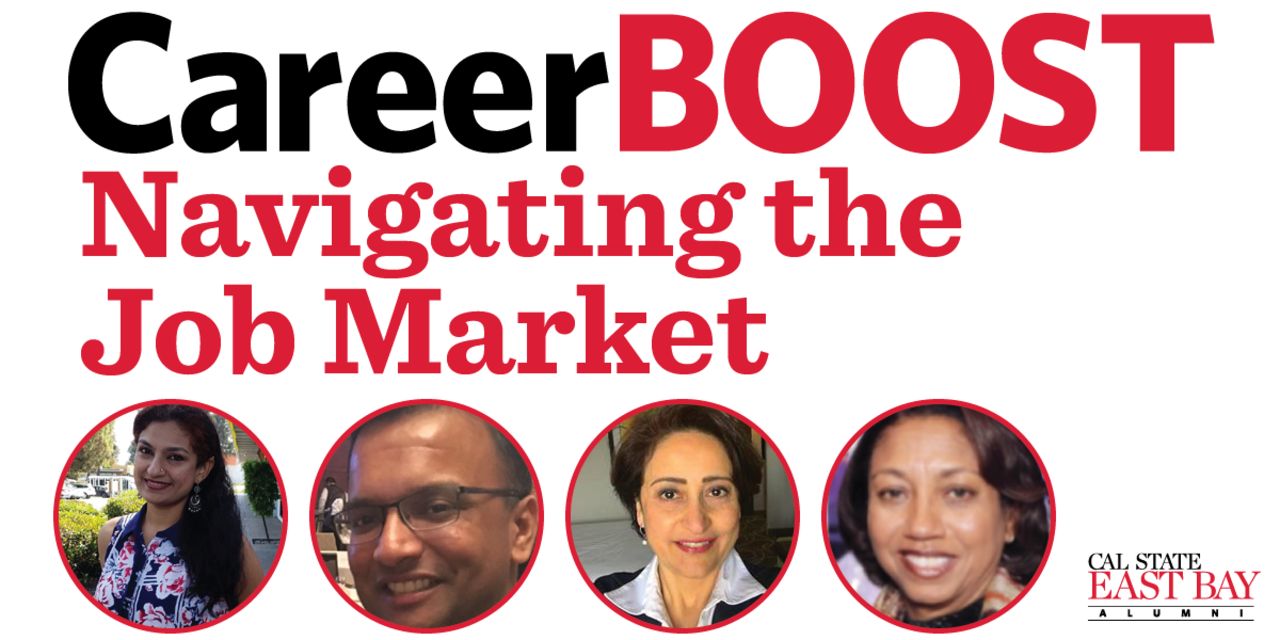 Navigating the Job Market
When job opportunities become more limited, where do you go to find jobs and what will you need when you apply?
Our alumni panel shares their experiences of navigating the job market and highlight additional information that will help attendees locate opportunities that are right for their individual situations.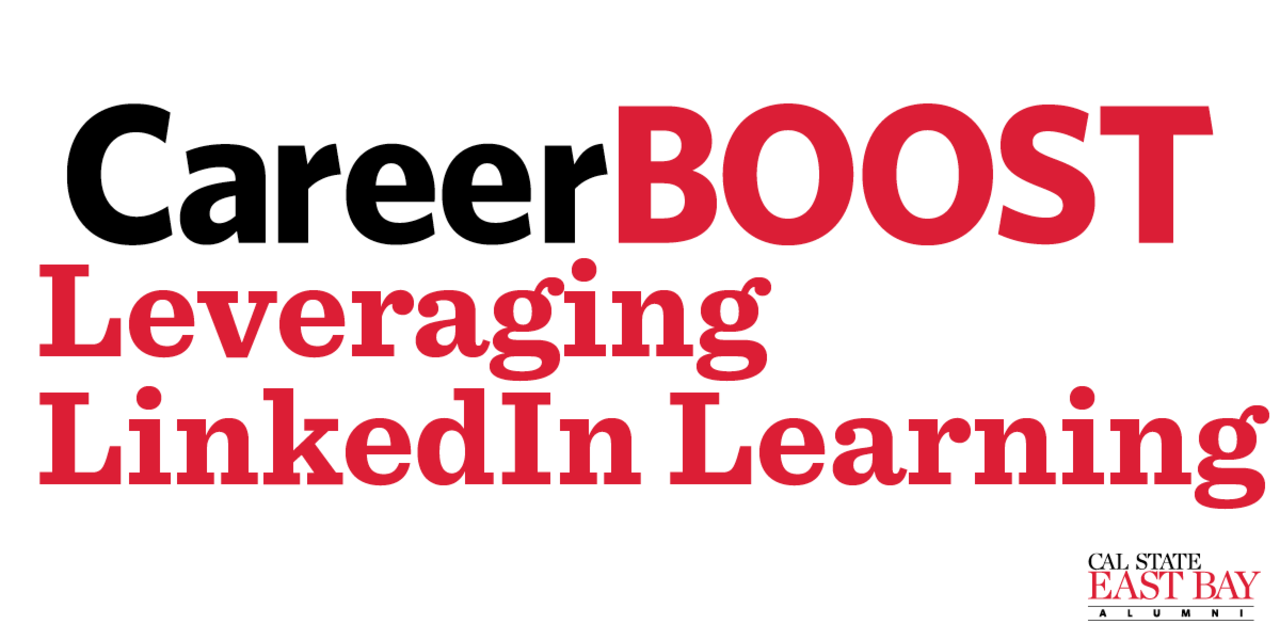 Leveraging LinkedIn Learning
At $299.88/year the cost of LinkedIn Learning can seem a little steep even if the payoff is worth it. Continuing education credits, test prep, and professional development are just a few of the benefits a license can bring.
Cal State East Bay is offering access to LinkedIn Learning at zero cost to alumni users as a continued investment in the professional development and support of our alumni. Ready to find out how to get your license?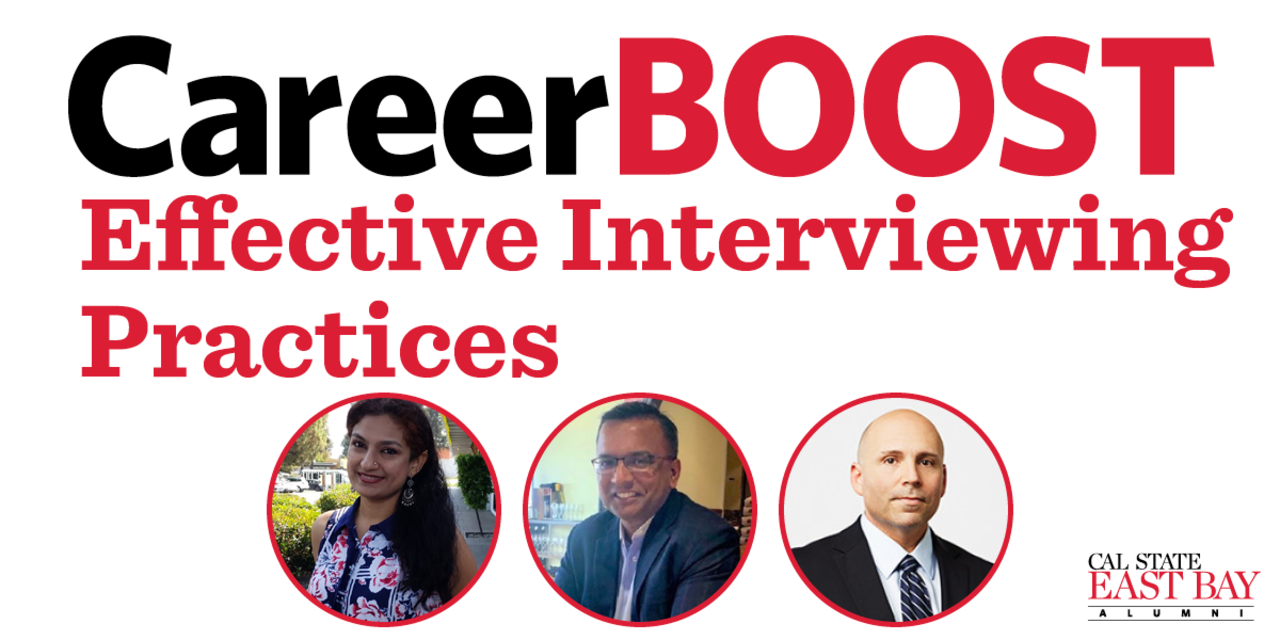 Effective Interviewing Practices
Are you confident that you know exactly what an employer is looking for in your answer to their interview questions? Are you sure that you know what will even be asked?
Time and time again, job candidates are often surprised by how many behavioral-based questions are asked during an interview. We will be bringing together an experienced panel of hiring managers who will share their experiences with interviewing and give our attendees some insight into what separates the good answers from the bad.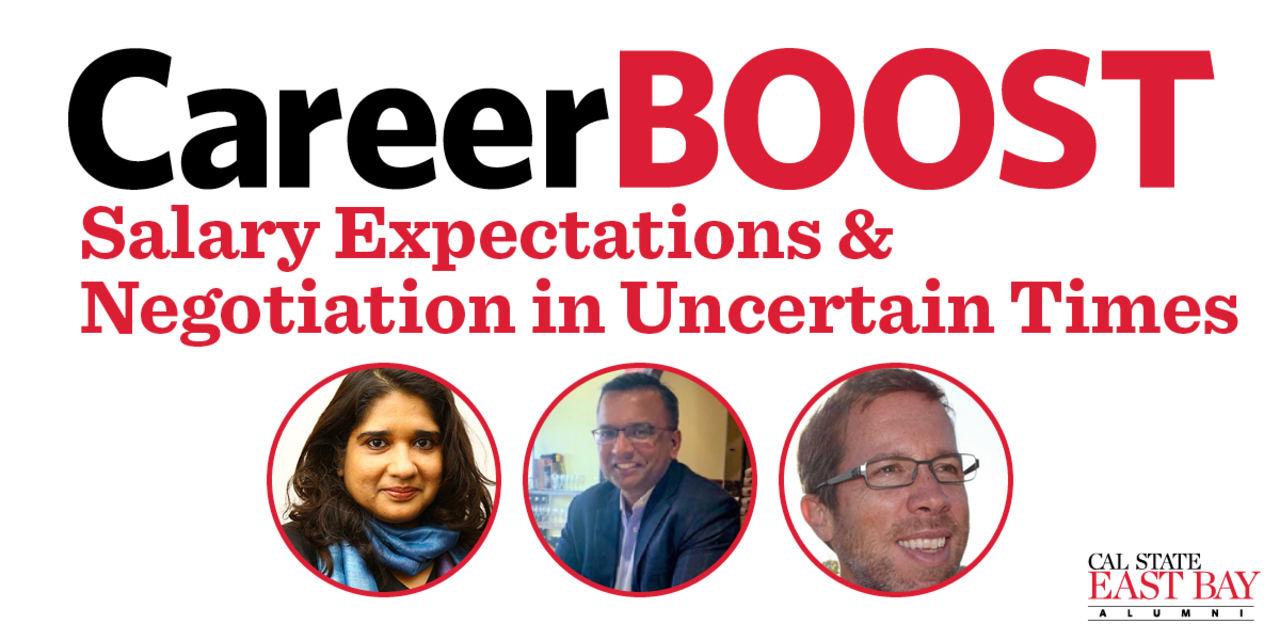 Salary Expectations and Negotiation in Uncertain Times
We will be bringing together an experienced panel who will share their experiences with salary negotiations. Learn how to manage expectations for salary offers, cost of living differences, and tips and tricks on negotiating salary in a highly competitive job market.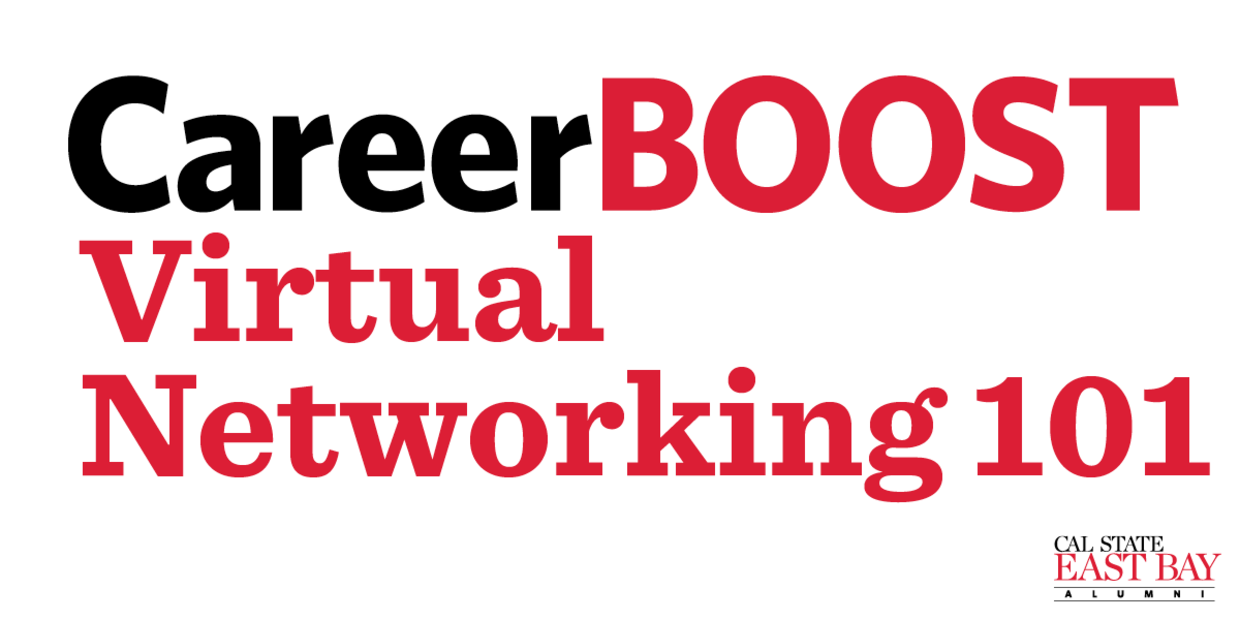 Virtual Networking 101
One of the many benefits of graduating from Cal State East Bay is the instant access to a network of over 130,000 Pioneer alumni. This virtual networking workshop led Cal State East Bay's Director of Alumni Engagement will cover why networking is important to career growth and success, tools to use in identifying valuable contacts within the alumni community, and how to initiate a virtual conversation and keep it going.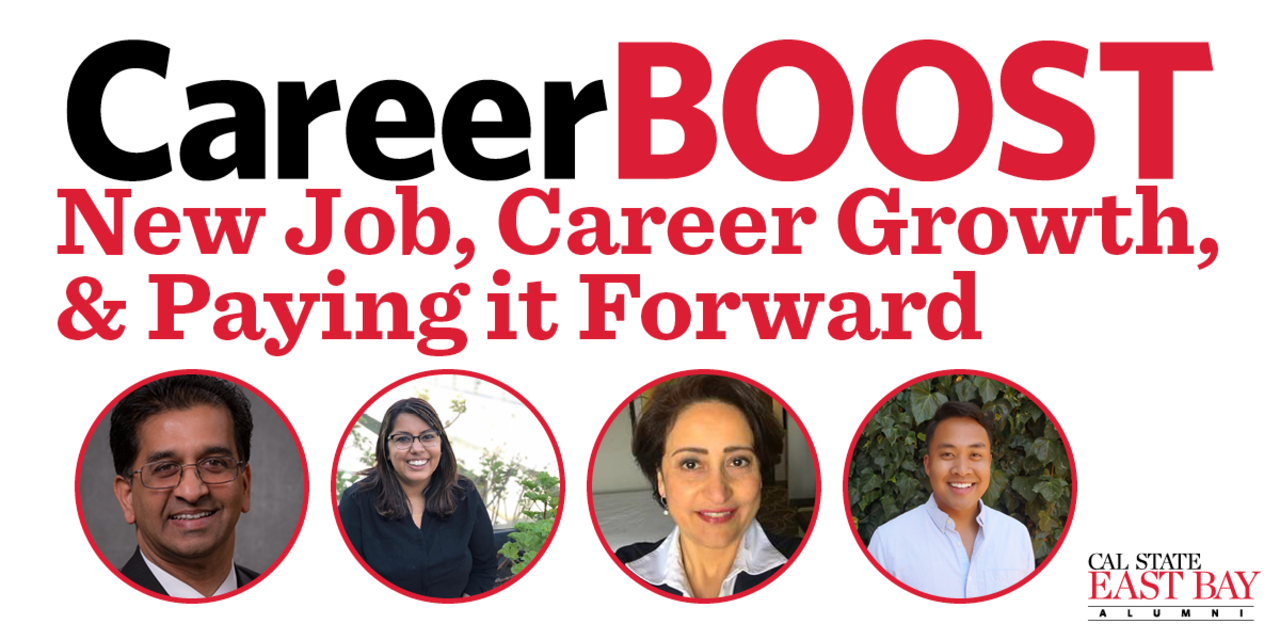 New Job, Career Growth & Paying it Forward
When you start a new job, you might have a lot of questions. Such as: How do I make a good first impression? Is there a plan that I can follow to be as successful in the role right away? How do I make sure that I can learn and grow in the role? How do I position myself for future promotions? How can I help others who need the help?
Our alumni panelists tackle these questions and more to make sure you have a plan for not only being successful in your first 90 days of starting a new job, but to also ensure you have a plan on progressing in your career and how you can help others at Cal State East Bay.
CareerBOOST, a half-day career conference tailored to make you competitive in today's job market.
All attendees received access to LinkedIn Learning (formerly known as Lynda.com), an online course website offering over 13,000 video courses taught by industry experts in software, creative, and business skills.
Learn more about LinkedIn Learning and how it can help you further your professional development goals!
KEYNOTE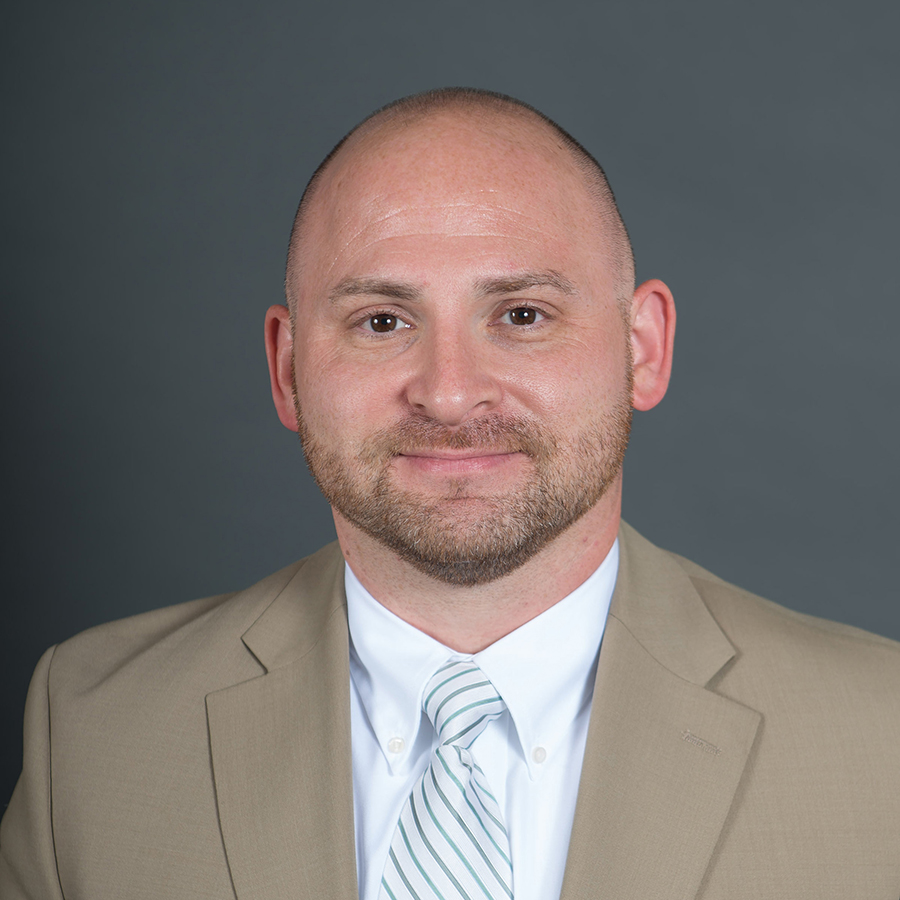 It's all about YOU!
Dr. Thomas C. Padron
Program Coordinator & Assistant Professor of Hospitality and Tourism at Cal State East Bay
As a "Business of 1", professionals with a high sense of self-awareness are able to be more effective in their personal and professional relationships. Authenticity directly connects to one's brand which is synonymous with their work and differentiates them from the rest. Serious professionals take control and responsibility for who and what they are and how they are perceived by stakeholders.
WORKSHOP SESSIONS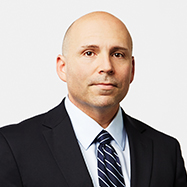 Interviewing Insights
Eric Souza '95
Senior Portfolio Manager at SVB Asset Management (SAM)


Your resume got you an interview. Now, it's time to ace that interview! Learn some tips and resources to ace your next interview and land a job.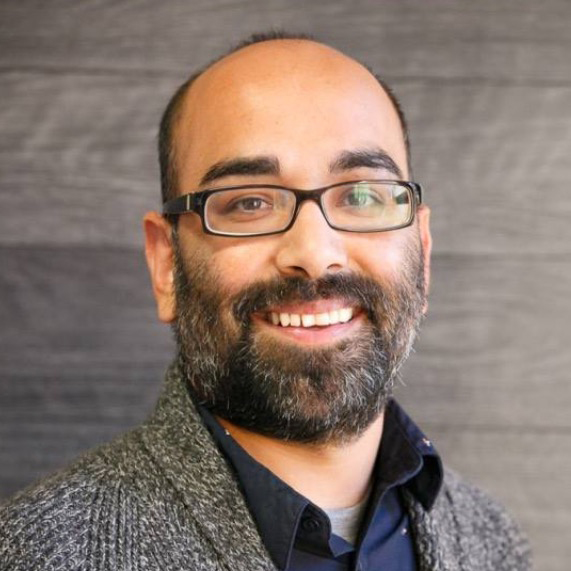 Job Search Strategies - How to Navigate Through the Job Portal.
Jesse Foster
Career Counselor at California State University, East Bay
We will discuss different strategies for starting your job search. We will talk about online resources, networking, and other strategies to increase your chances of landing an interview.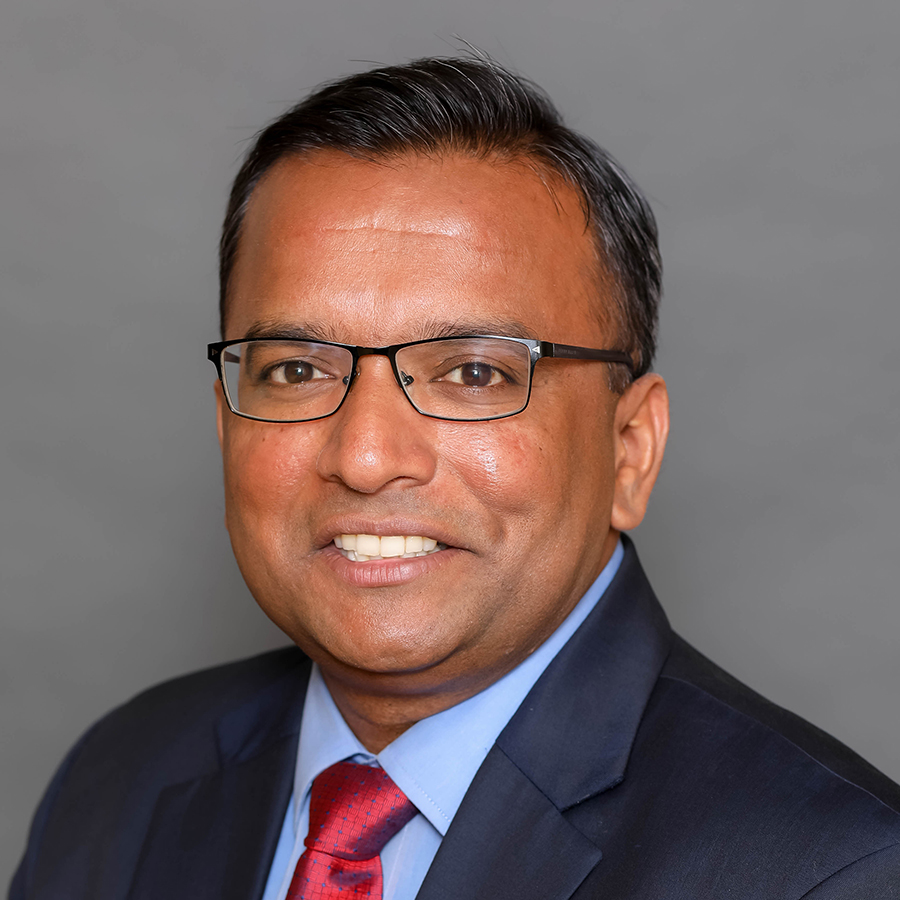 How to Transition Your Career/Changing Career Paths
Rahul Kuruvilla '01
Founder & President of Triune Infomatics, an IT Staffing & Consulting Company
During this interactive workshop, we will go over how you can transition from one career path to another. We will identify what changes you will need to do to your Resume/LinkedIn etc. Additionally, how do you make employers believe that your experience from your past career though unrelated can still be a plus. Lastly -how should you negotiate Salary when making a career transition.
PANEL
Career Reboot



The panel provided career advice and suggestions to attendees seeking to rejuvenate their career or explore alternate career paths.