East Bay Pioneers Virtual 5K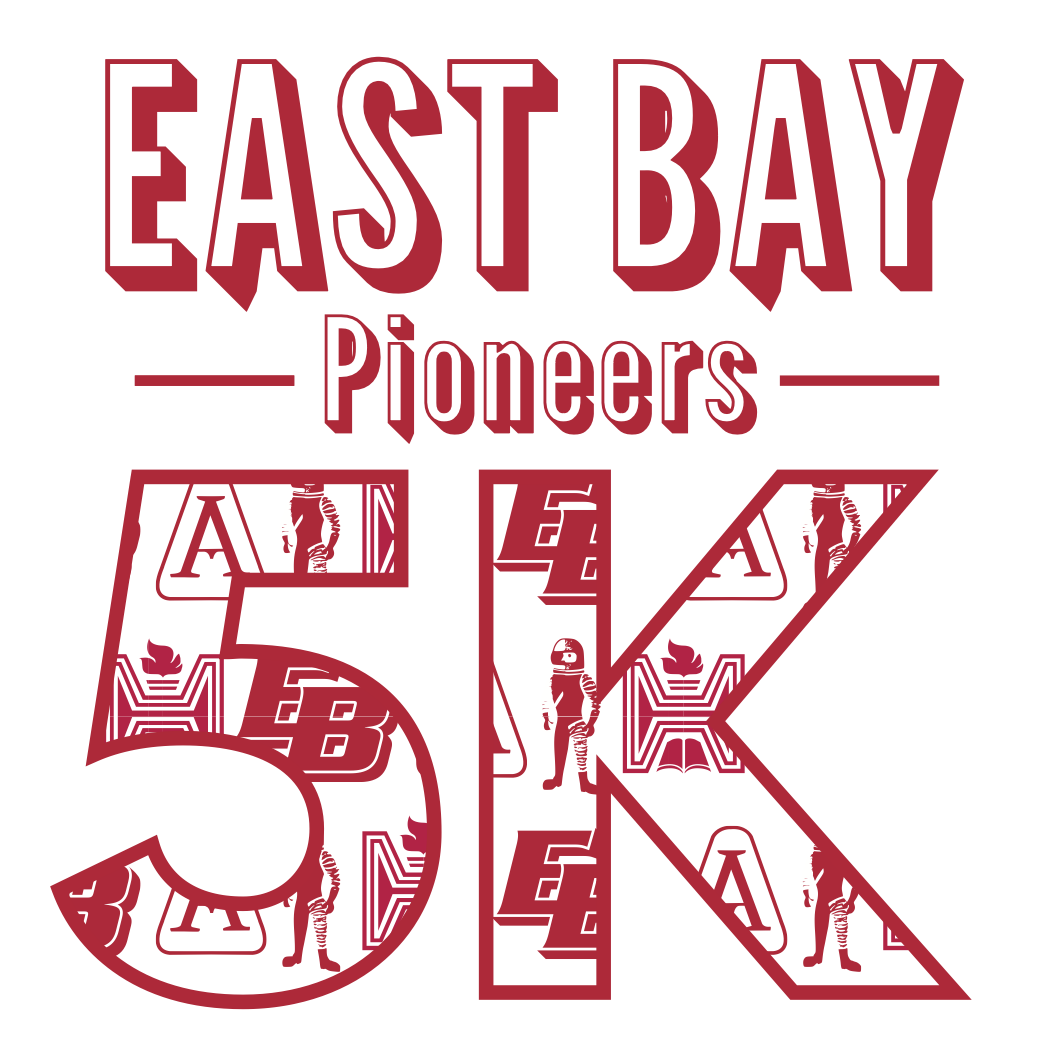 Feb. 1-28
Race Information
Celebrate American Heart Month by lacing up your running shoes, stretching and joining your fellow Pioneers for our East Bay Pioneers 5K! We invite alumni, students, parents and Pioneer fans everywhere to participate by running or walking a virtual 5K in their communities to celebrate their heart for Valentine's Day.
The East Bay Pioneers 5K is a fun and easy way to recharge your school spirit, support the Alumni Association and Department of Kinesiology programming, and burn some calories for a healthy heart! Whether you sprint, jog, walk or stroll, you can participate wherever you are and whenever you're up for it. It's all about having fun, not setting records—unless you're going for your personal best!
Registration is now open and participants can complete the 5K anytime between February 1 through the 28th. Every participant will receive a 5K t-shirt and a medal. To ensure that you receive your 5k swag in a timely manner, please register by January 15. Registrations after January 15 will receive swag based on availability (currently all registrations will receive swag). Last day to register is February 25.
The deadline for entering your finish time is February 28, 2021. After you complete the 5K, be sure to post photos of your race day experience on social media using #EBPioneers5k.
Note: Please consult with your physician or medical expert if you have a medical condition before engaging in strenuous activity. Due to COVID-19 restrictions, please follow state and local public health guidelines to protect yourself and others
Registration
Participants can register for the 5k at https://runsignup.com/Race/CA/Hayward/Pioneers. Registration is $20.00 per participant, and participants that register prior to January 15th are guaranteed to receive an exclusive 5k t-shirt and medal. All registrations after January 15th will receive the t-shirt and medal based on availability.
East Bay Pioneers 5K Photo Contest Challenge
Each week we will be highlighting a photo contest of your 5k.  Entering is optional, and you can enter in multiple categories. To enter the photo contest, follow and tag CSUEB Alumni (@csuebalumni), and use the hashtag #EBPioneers5k in your post.
If you do not have a public social media account, submit your photos to alumni@csueastbay.edu.
Feb. 1-7
"Most Pioneer Spirited Run"
Wear your favorite Pioneer gear while you complete the East Bay Pioneers 5K.
 Prize: EB Socks
Feb. 8-14
"Most Scenic Run"
The East Bay is home to several scenic trails. Which one(s) will you choose for your 5K?
 Prize: Forever Pioneer Tote & sunglasses
Feb. 15-21
"Best Household Run"
Quarantining with your family? Bring them along for your 5K and snap a photo. Bonus points for furry friends–pets! Remember to stay socially distant from others not within your household!
Prize: Forever Pioneer Mug
Feb. 22-28
"Best Completed Run"
Show off your 5K medal and your best victory pose!
Prize: Forever Pioneer Water bottle
Remember Sunday, Feb. 28 is the last day to submit your completed time.