Allen Kwan
Taking the Helm
BA '04, Mass Communication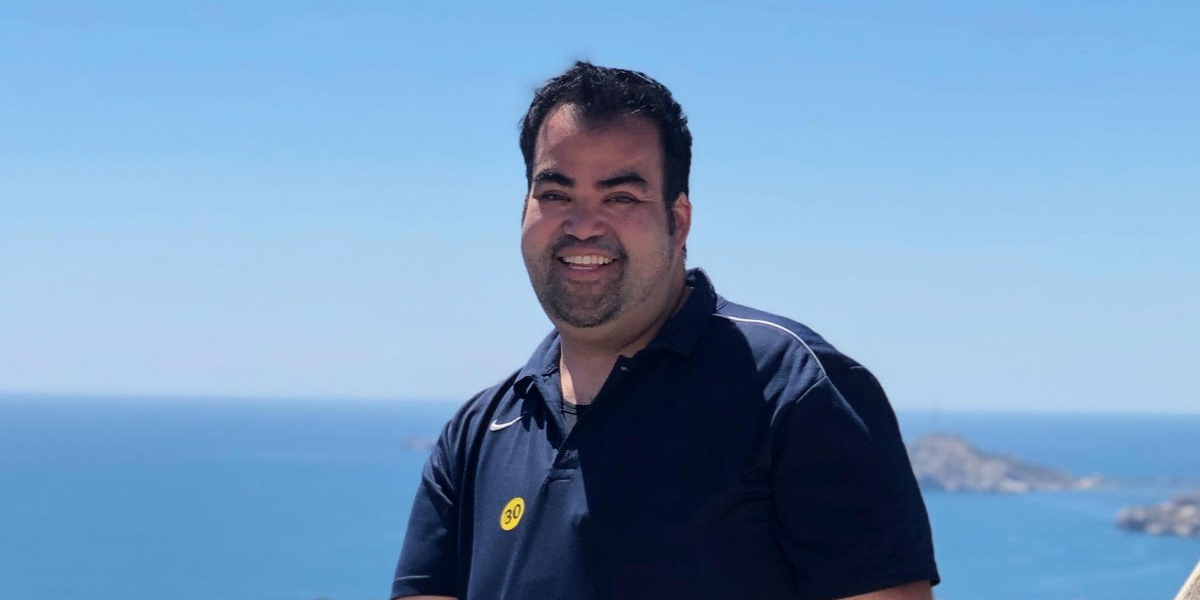 Meet Allen Kwan (BA '04, Mass Communication), a Cal State East Bay alumnus, who is the Senior Vice President, Head of West Region Sales for Swiss Re Corporate Solutions. Kwan is the new Cal State East Bay Alumni Association Board President.

Kwan has been described as a "natural leader" by his colleagues, and his prowess for relationship-building and passion for inclusion is why he is a founding member of two networking groups: the Pacific Northwest Chapter of the Insurance Industry Charitable Foundation and the San Francisco Chapter of Emerging Insurance Professionals.
Q&A with Allen
Why did you decide to attend Cal State East Bay?
There were two reasons that I chose Cal State East Bay. The first was the view from campus, I grew up in the Bay Area and my breath was taken away seeing the bay from the top of the hill. I enjoyed the green space on campus and felt that it was very serene and peaceful. The second reason that I chose Cal State East Bay was the physical size of the classrooms. I noticed that the campus had very few lecture halls, and I knew myself enough that if I got lost in a giant lecture hall that I wouldn't show up to class.
How has your education here at East Bay helped you with your endeavors?
My education at East Bay prepared me for my endeavors by providing a very grounded sense of the world. The professors that I had in CLASS had a balance of work experience in the media along with their academic backgrounds. This provided the context of the material against the working world. It's so much easier to learn from a credible expert, versus someone that has only assimilated everything they know from research. I was a Mass Communications major with a focus on journalism, although I work for an insurance company, my education prepared me for leading conversations at Fortune 500 companies.
Tell us a little bit about your career journey.
I graduated from Cal State East Bay during the recession, all of the companies that were making internet millionaires were in financial turmoil and the Bay Area was coming down from dotcom high. My friend from school recommended me for a job at her company filing and mailing insurance policies. From there, I learned the business and took charge of my career by applying to opportunities with expanded responsibilities. I have gone from the mailroom at a small insurance company to my current role of Senior Vice President, Head of West Region Sales for Swiss Re Corporate Solutions.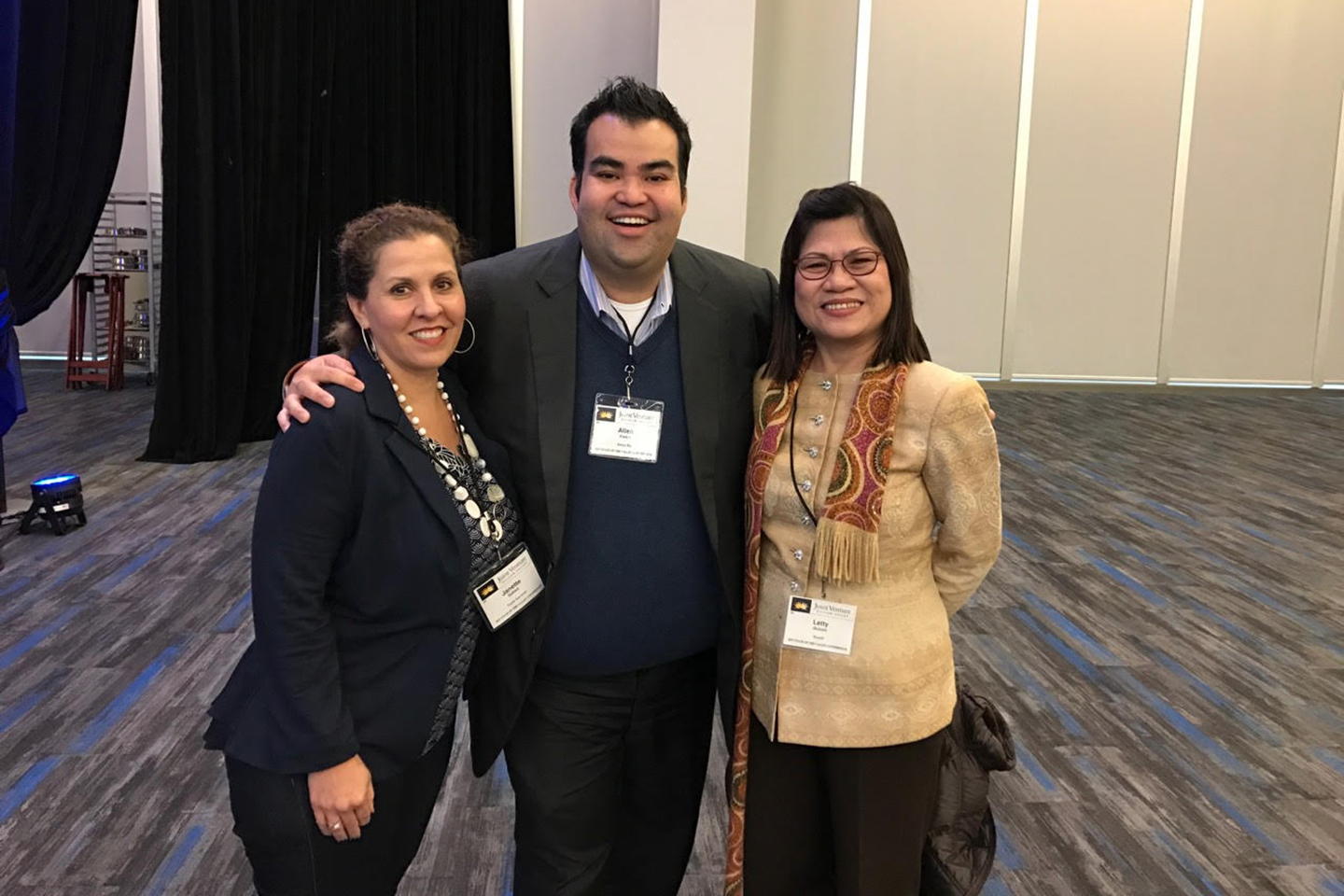 Tell us about your experience working at Swiss Re Corporate Solutions.
Swiss Re is one of the largest global insurance/ reinsurance companies, our role is to anticipate and manage risk – from natural catastrophes to climate change, from aging populations to cybercrime. Together with our clients we develop smarter solutions and help the world to rebuild, renew and move forward.

My experience at Swiss Re Corporate Solutions has been amazing. My role is to meet with our corporate and public entity customers and help them create plans to keep them resilient. Over the last seven years, I've had the opportunity to meet with some of the world's leading companies and understand from their perspective what they do, from telecommunications and entertainment to pharmaceuticals and retail. Each of my clients is the leader in their field, so I'm always learning on the job.
Tell us a little bit about your experience on the Alumni Board? And share your vision for the board now that you are president!
My experience on the Alumni Board has been a good way for me to give back to an institution that sent me out ready for the real world. We used to run small scale events; today we work with the University to create programming that speaks to a variety of our alumni groups such as our Women on the Rise series highlighting strong alumni women, Pioneers at the Ballpark for our sports enthusiasts, and Forever Pioneer Weekend that encourages all alumni to come back to reconnect with the campus.

My vision for the Alumni Board is to create value for our alumni and give Pioneers reasons to stay connected and engaged with Cal State East Bay after graduation. By the end of this month, our Board will complete our vision planning to identify our next focus projects.

One project that I would like to continue to tackle is lifetime career development and placement resources. We launched several programs to assist with finding employment such as online resume reviews and our CareerBOOST day encompassing informational interviews, resume reviews, mock interviews, and LinkedIn profile reviews. I think it's important to strengthen our alumni network to create career paths in an already difficult job market to penetrate.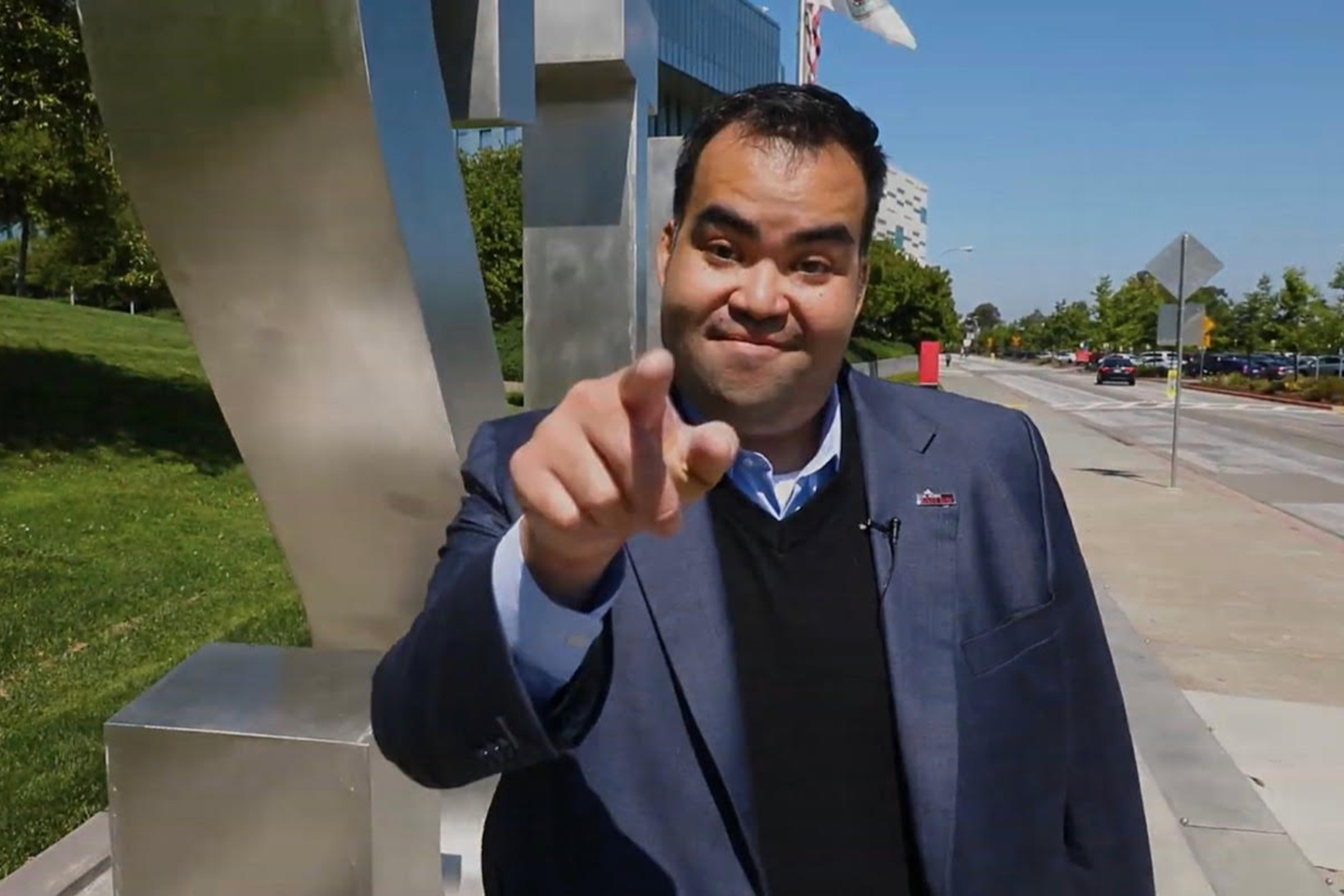 If you could share one piece of advice with our Pioneer students, what would it be?
Live with integrity and take personal ownership for your actions. We all make mistakes, and the bravest people are the ones that come forward and own them, just don't make the same mistake twice.