Inna Giguere
Netflix & Data
MS '10, Statistics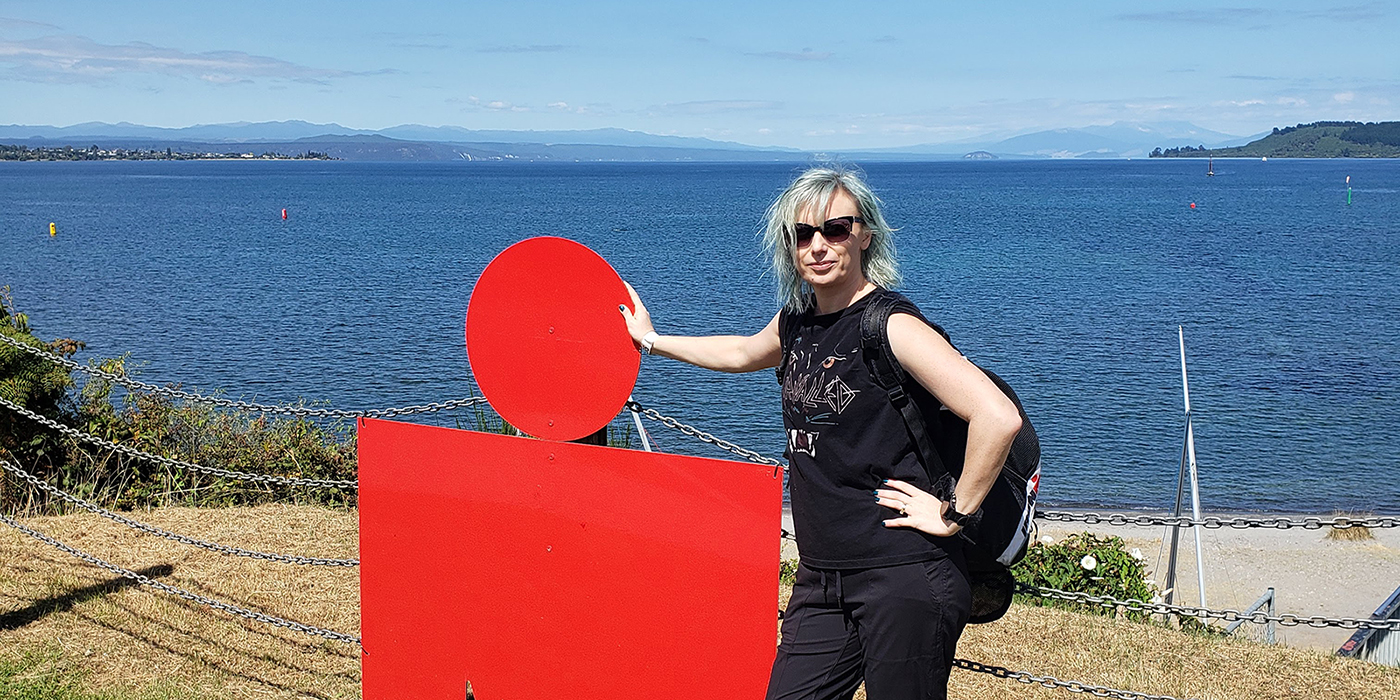 Data might not be the first word you think of when you hear the word Netflix, but for Inna Giguere ('10), that is her bread and butter. As a content data engineering leader for Netflix, she provides rich data, analytic products, and strategic insights that drive how Netflix creates and licenses content. Can't stop watching binge-worthy shows like The Crown or Queen's Gambit? Inna's behind the scenes data engineering role more than likely played a hand in it.

Q&A with Inna
Why did you decide to attend Cal State East Bay?
College was a bit of a delayed endeavor in life for me. I transferred to Cal State East Bay after a few years of taking general ed and computer science classes at Skyline Community College. Statistics being my major of choice, CSUEB gave me the best shot at being able to achieve that and had the best faculty according to my research at the time.
How has your education at East Bay helped you with your endeavors?
Starting my pre-degree career as a Software Engineer was a naturally logical step for me, and felt like I was settling for a long journey. However, completing Statistics degrees carved out a much clearer Data Engineering path. The "marriage" of engineering and data gave me a unique edge and job satisfaction before the field became a spotlight of technology. 
Tell us about your career journey and your job. What is something that you love about your profession?
I often tend to tell people (jokingly): "It feels like I've been doing data engineering since I was born." Undoubtedly, there was never an alternative path for me, except for this one. In fact, I would be in serious trouble if I had to pick a different journey.  My career always oscillated between data engineering and data science. There was a lot of overlap between the two, especially in the early days when definitions significantly overlapped. What excites me the most about my job is solving the next complex and meaningful problem. It's rewarding to see the impact my team and I have on business outcomes. I am driven by the complexity of the questions that have and have not been asked yet.
What are you currently watching on Netflix?
Love the anti-hero stories like: Altered Carbon, Witcher, Lucifer, Blacklist, etc. But also enjoy unique and diverse stories like: 13 Reasons Why, Unorthodox, Queen's Gambit, Roma, and Marriage Story. Over the holidays, I'll try to catch up on all the Crown and Lucifer episodes that've been in my queue for months. 
What is your fondest memory of CSUEB?
Ballroom Dance class. That is where I met my now husband. We both took the class to satisfy elective unit requirements, but ended up dating, falling in love, and building a family.
If you can share one piece of advice with Pioneer students, what would that be?
College is the best place to find professional passions because it gives you exposure to many diverse domains through taking different classes. Focus on finding what you are passionate about and stay true to that, it's a huge factor in being successful in your career and ensuring long-term job satisfaction. 
What's next for Inna?
Becoming a stronger leader. Transitioning from an engineering to a people leadership role within the same domain is not as straightforward as it may seem. There is a tricky balance between maintaining technical acumen and learning robust people leadership skills. I am passionate about becoming a better mentor to challenge and empower people I work with to find the best versions of themselves.