Janelle Armas
Giving Nurses the Role and Recognition They Deserve
BS '18, Nursing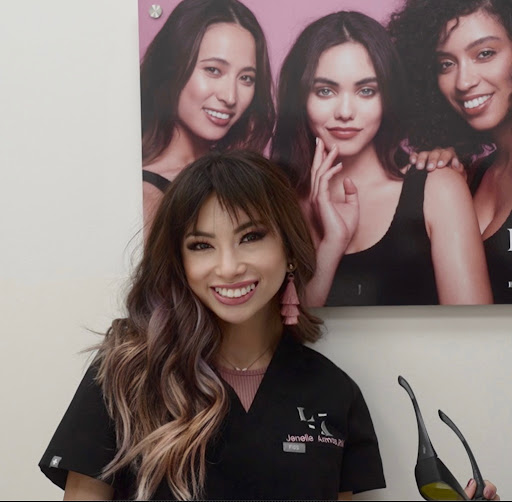 Janelle Armas BSN, RN, PHN, MSN (BS '18, Nursing) works for the Adult and Pediatric Critical Care Unit. Though Janelle likes to keep things positive, "Working as a nurse can be emotionally taxing, but also extremely rewarding. You are the living breathing angel when patients are usually at their worst". While it's tough all around for everyone, she has felt the love and support of the community. All of this support really gives us a boost in our morale, and we are all forever grateful for the support.
Q&A with Janelle
Why did you decide to attend Cal State East Bay?
Cal State East Bay is known as the most diverse campus within the bay area. Also, CSUEB is a chance for individuals to define and find themselves. Though it was just by chance, so the reason why I chose Cal State East Bay I actually want to say Cal State East Bay chose me.
Why did you choose nursing as your career?
Honestly, I never wanted to be a nurse. Right before starting college, I was diagnosed with lupus at 18 and doctors declared that I was never going to be able to walk again. But there was a nurse who actually helped me and assured me that I can do it no matter what. I was amazed at how one person can make such a huge impact on my life and health. So I was ashamed that how can I not be a nurse? I've been trying to say I don't want to be a nurse and here is the individual changing my life and I really want to be that. And so ultimately. That's why I decided to choose nursing because I want to change millions of lives and be a living breathing angel for people.
How has your education here at East Bay helped you with your endeavors?
I am really thankful to the Nursing Department. T
he amount of knowledge that they were able to, you know, teach, but apply, and also make the students really learn what it means, not just knowledge and skills, but in attitudes. Also, I would like to mention their curriculum which was renewed for every situation which further helped me to handle different situations and accomplish my goals.
What is your fondest memory of CSUEB?
My fondest memory in CSUEB was when I was in Alpha phi Omega fraternity. They had something called personal shares where students shared about their struggles. It was quite soothing where people open up about their lives though they seem so quiet when they are around. So, it was both an enjoyable and interesting memory of mine at CSUEB.
If you could share one piece of advice with Pioneer students, what would that be?
I would like to say that you are about to meet hard obstacles no matter in whichever direction you go. But you get to choose what kind of hardship you want to deal with. You get to choose the people that you surround yourself with, the story that you write and most importantly, your success.There is no one else besides yourself that knows you. There are always different versions of you so no matter what people think about you. Just don't ever give up.