Martin Hoang
Sparking Creativity
BFA '16, Art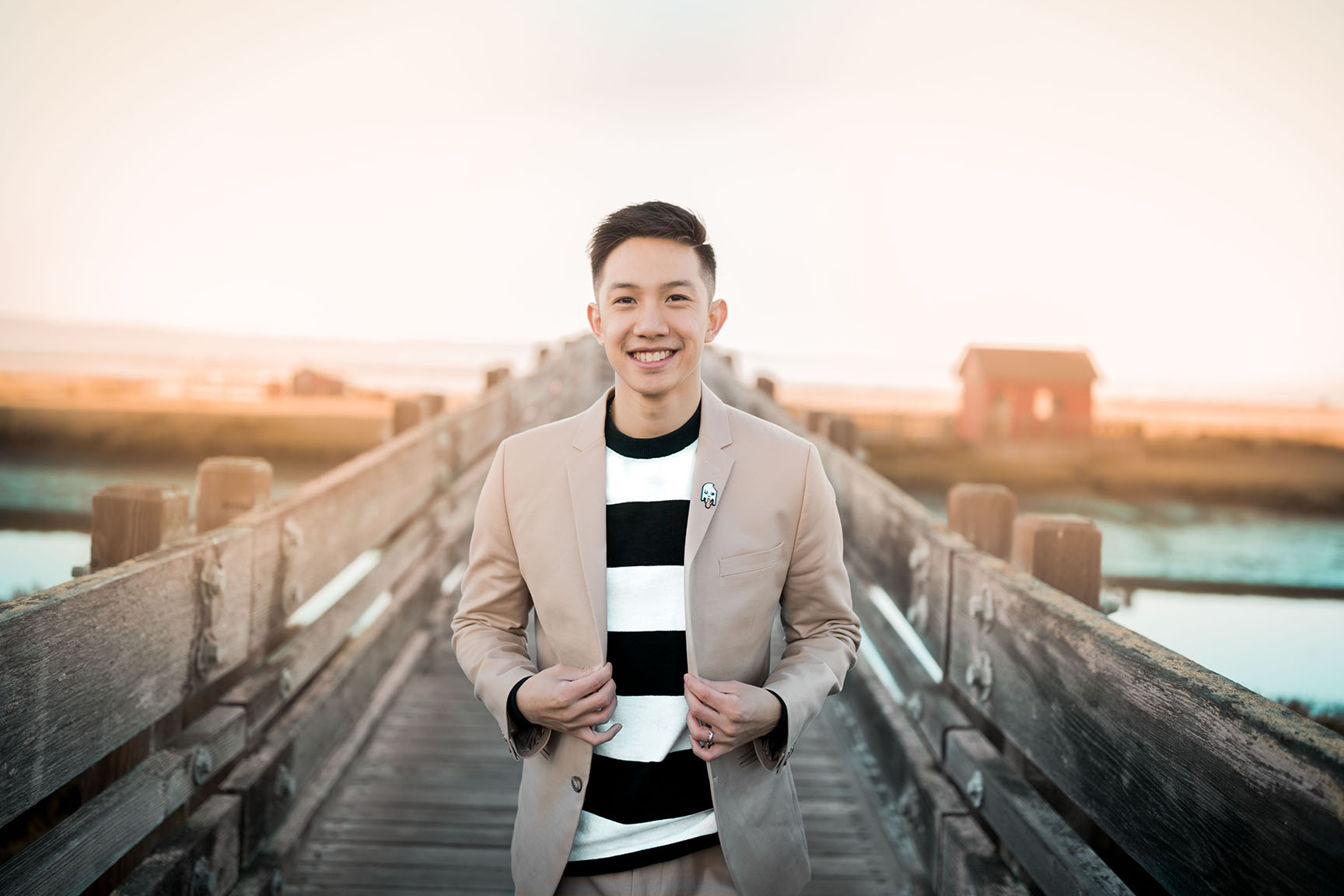 Meet Martin Hoang (BFA '16, Art), a Cal State East Bay young alumnus, who is a content designer for Adobe Spark. Alongside his team, Martin creates roughly 100 new templates every week for the Adobe Spark Post App. Some may wonder how Martin managed to land a coveted job at Adobe. Simple– networking.

Martin was a finalist for the Adobe Design Achievement Awards (ADAA) and was given the opportunity to attend Adobe Max for the award ceremony. While there, he was able to meet the Adobe staff that ran the competition. One of them would turn out to be Martin's future boss, who hired him 2 weeks after he graduated at Adobe because he brought a copy of "Revival" magazine (Student-run publication that can be seen at the University Gallery), and had a Behance portfolio set up to show them his work. As if being a content designer for Adobe Spark isn't enough, Martin still manages to find time to create pins to illustrate his creativity and hone his practice. Check out his creation in the photo above–he is sporting his pin on his blazer.
Q&A with Martin
Why did you decide to attend Cal State East Bay?
In the economic recession and just losing my childhood home to foreclosure, my family and I couldn't afford to pay for the other schools I got accepted into. East Bay offered me an opportunity to receive a higher education without putting our family more into debt. They had an amazing financial aid program and it was an easy decision for me to make when no other school offered me aid.
How has your education here at East Bay helped you with your endeavors?
To be honest, you pay to have the staff teach you, but what I got was so much more. I credit a lot of my success due to the never-ending support from Bill Roan, James Saxon, and Michael Wallace. They were always there when I needed help learning something. The class would end and I would be in the shop until the sun came down. You learn a lot from those guys, even if they aren't your professors.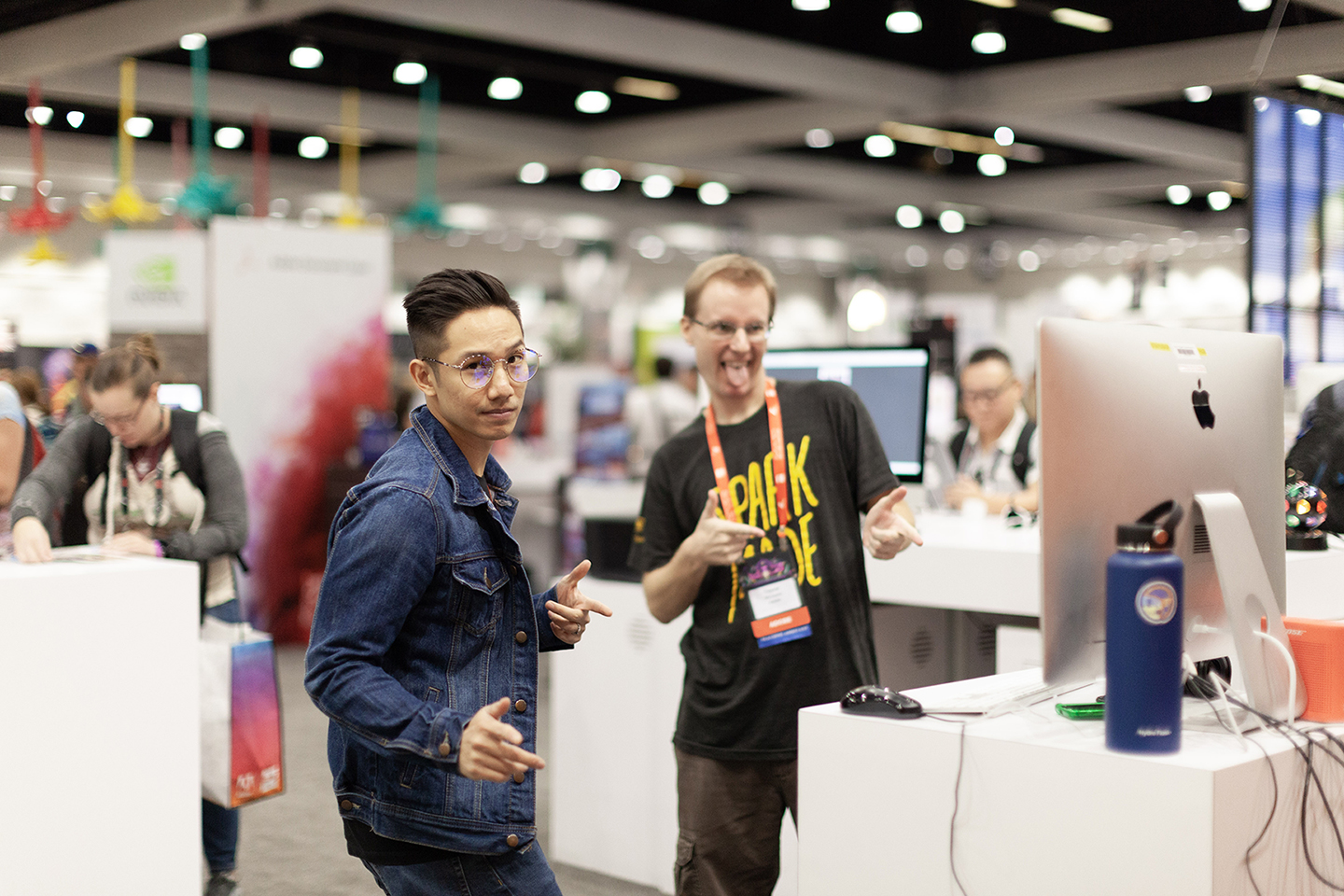 Tell us a little bit about your career journey & your career at Adobe Spark.
I started out as a student here in the art department from 2013-2016 pursuing my BFA. During my time there, I entered the Adobe Design Achievement Awards (ADAA) and managed to be a Finalist in the Commercial Photography category. The ADAA is one of the biggest student competitions and it was free, there was no way I wouldn't have entered after paying $200 to enter other student competitions within the same year and not receiving anything from it.

Being a finalist meant I was given the opportunity to attend Adobe Max, but my flight and hotel weren't paid for. With the help of the department and ASI I was able to round up the funds to travel to San Diego to attend the award ceremony.

Although I wasn't honored like the winners were, I managed to meet the Adobe staff that ran the competition. Let me tell you this, one of my biggest advice to students is to be genuine, tell your story, and network. If I didn't have the courage to shake these professional's hands, I wouldn't be here today. My first boss was there that night, and he hired me 2 weeks after I graduated at Adobe because I brought a copy of "Revival" magazine(Student ran publication that can be seen at the University Gallery), and had a Behance portfolio set up to show them my work.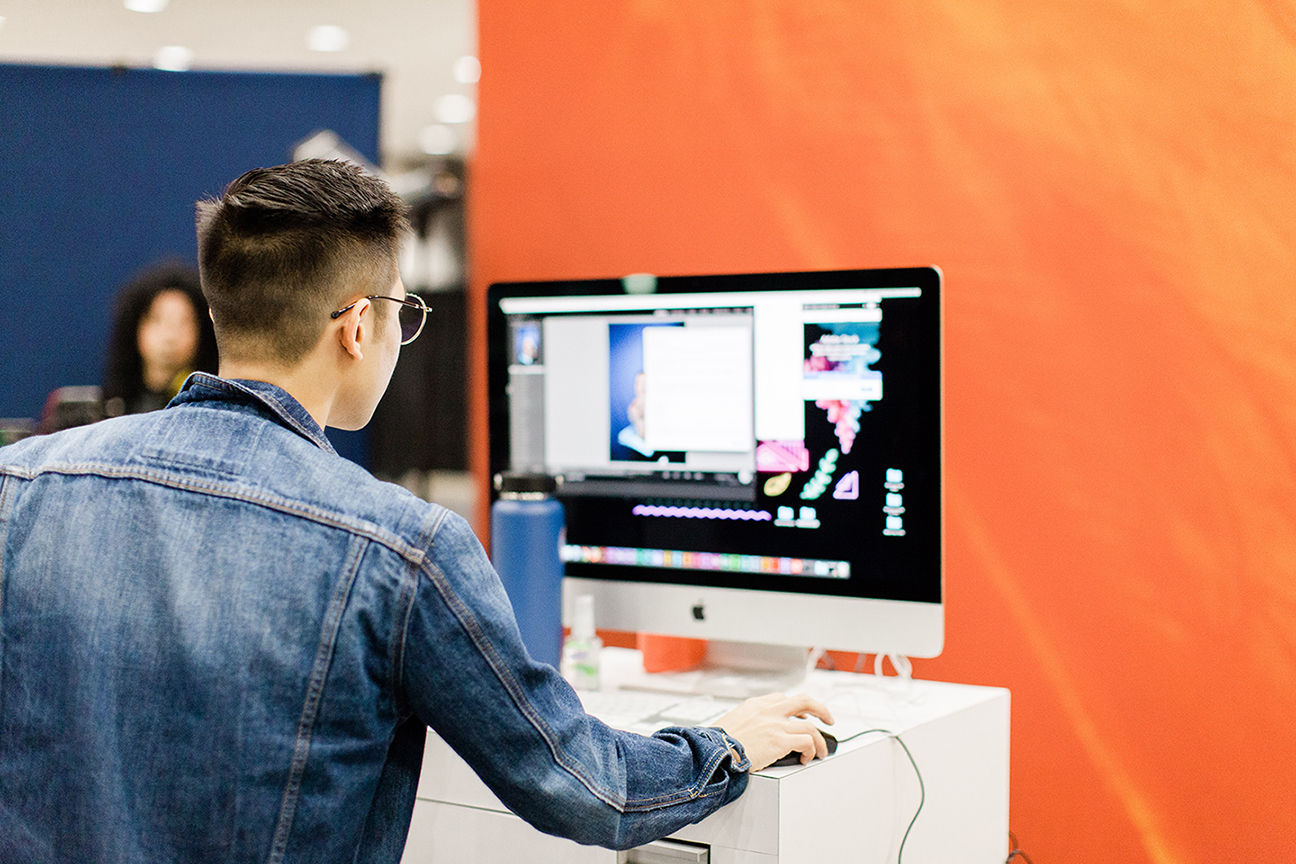 It was a lot of work getting to that conference, but it was worth it. My first project out of college was the "Learn" Panel in photoshop. You can literally open the app now and see the photos I took for it in the program itself. It was an amazing opportunity to be able to do that and to be able to get your work into the first program you ever learned is even a more surreal thought.

After that project ended I was moved to Adobe Spark where I now make the templates within the Adobe Spark Post App. There are new templates every week with our small team constantly churning away making roughly 100 templates a week.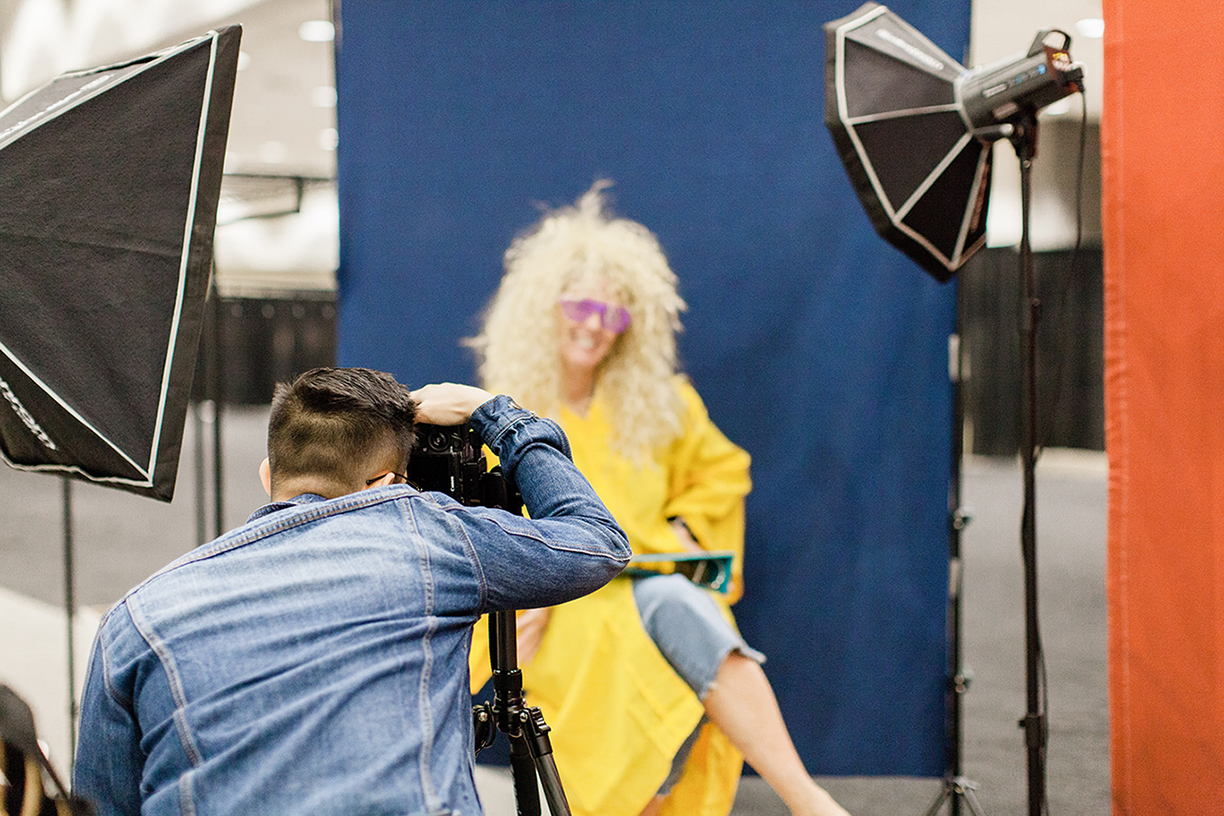 If you could share one piece of career advice with our graduating Class of 2019, what would it be?
If I had a piece of advice to share with the class of 2019, it would be to be kind, genuine, and hungry. The first part of this advice refers to how you approach people when you network. It is amazing to have the confidence to shake a stranger's hand, but what a lot of students tend to do is rush the process making their network feel like just a network and not a person. You have to cultivate that relationship like a seed and from there it will grow and when done right, it will be fruitful. That's when you can pick from that tree.

The second half refers to your work ethic. It is no longer acceptable to just attend class, do your work and go home. No one masters a skillset within that time period, and you're competing with thousands of other candidates that have not only come before you but are more talented than you. What separates you is literally that couple of hours you create on your free time to separate yourself from your professional peers. If you asked me where I was at on Friday nights and on the weekends during my time as a student, I would probably tell you I was in front of my computer screen working away and perfecting my editing and design skills. Do I regret not living the college life? Just a little bit, but I'm where I am today because of it, and I wouldn't have it any other way.