Myra Nawabi
The Alchemy of Resilience
BA '02 & MS '04, Liberal Studies & Educational Leadership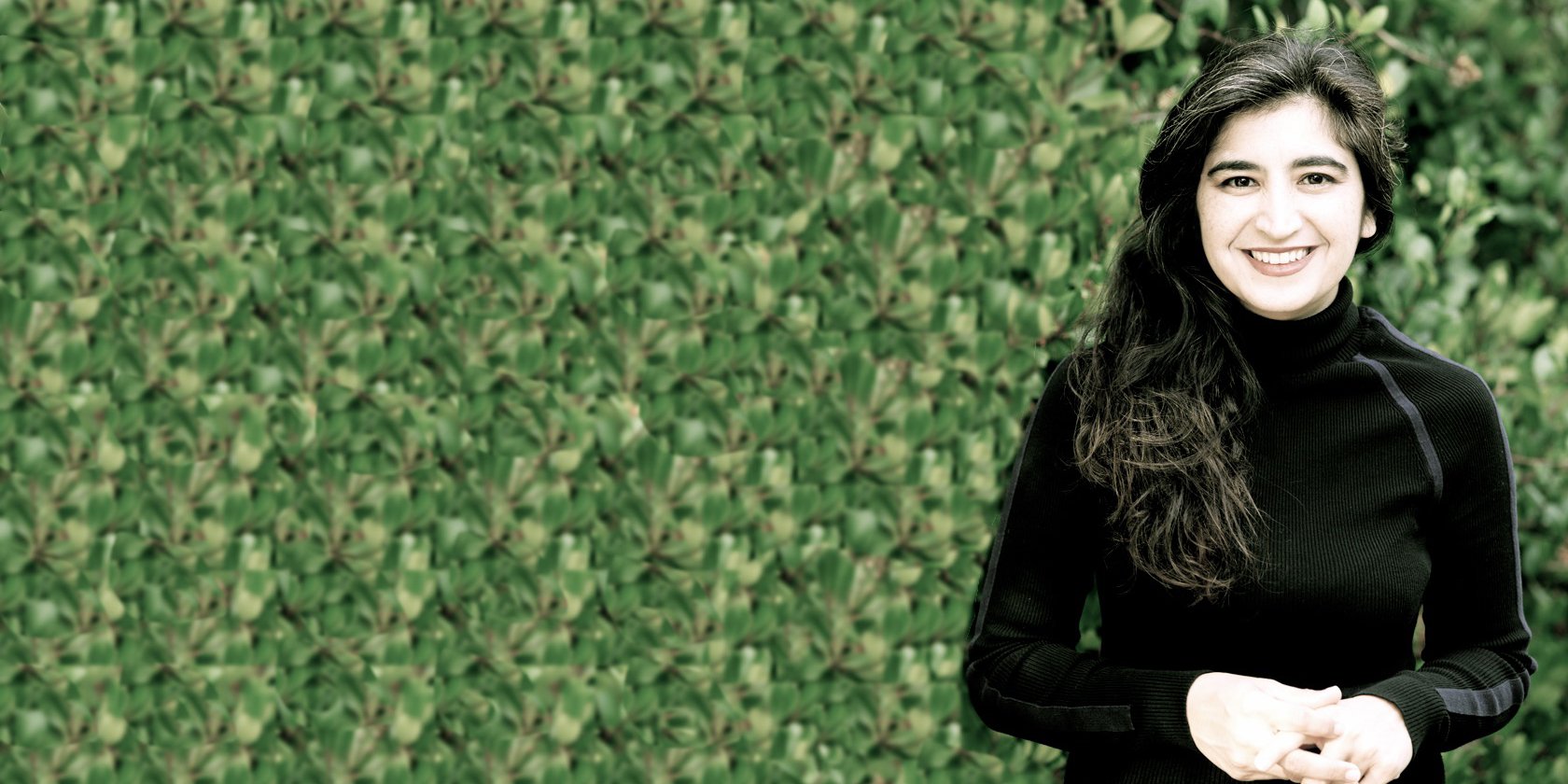 Meet Myra Nawabi (BA '02 & MS '04, Liberal Studies & Educational Leadership), a Cal State East Bay alumna, who works for Lockheed Martin Space as a Senior Project Engineer and will be a featured speaker for EBx– a TED-style event for the East Bay Community. 
Q&A with Myra
Why did you decide to attend Cal State East Bay?
It was close to home and it offered a great program where I could get my BA in Liberal Studies and my teaching Credential at the same time.
How has your education here at East Bay helped you with your endeavors?
At East Bay, I was exposed to staff that would go above and beyond their job description to help me. When I would go to an East Bay staff with a problem, even when it was not in their job description, they would still look for ways to help. No problem was too big or too small for them. Making sure that students were successful was the ultimate goal. Some of the staff were my early mentors. This attitude is what I took with me when I entered the workforce.
Tell us a little bit about your career journey.
When I was a kid, I fell in love with the night sky. Even when the war in Afghanistan broke out the night sky was my one constant. I was sure that a little girl much like myself lived in those far away planets. She never showed herself to anyone, but she would show herself to me if I found a way to get to her.
I was going to be an astronaut, so I enrolled in Aerospace Engineering at Arizona State University. Due to family and societal pressures, I dropped out in my fourth year. I enrolled in Computer Engineering at New Jersey Institute of Technology, but after the birth of my daughter, I dropped out of school altogether. When she was four years old, I entered college again only this time at Cal State East Bay (named Cal State, Hayward at the time). I earned my BA in Liberal Studies and my Teaching Credential through the Blended Program. A year later I returned and obtained my master's in Educational Leadership.
I taught for four years, and one summer I was selected to become a teacher intern through the IISME program. I spent eight weeks at Lockheed Martin and at the end of the internship, I along with 64 other interns presented our final projects to a roomful of executives. This project showed what we had learned at Lockheed Martin and what we were taking back with us to the classroom. After I presented and returned to my seat an executive turned around and handed me his card. He whispered: "See me when this is over." After all of the presentations were over, I went to speak with him. He told me that my presentation was good enough to sell to business schools. He also asked me if I was interested in working at Lockheed Martin. The rest as they say is history! I have been with the company for nearly 15 years now.
Tell us about your experience working for Lockheed.
I am privileged to be working with a group of amazing men and women scientists who push the boundaries of Space every day. I get to truly work on gaming changing technology that is 50 – 65 years ahead of its time. Technology that was once part of science fiction is now a possibility.
There is no such thing as roadside assistance in Space. Knowing that a product has to work in environments that we humans have never experienced is challenging. We get only one shot at launching billion-dollar satellites and they must work on orbit.
Resilience, determination, and your will to get up and try again gets tested daily. Of course, I wouldn't have it any other way.
If you could share one piece of career advice with our graduating Class of 2019, what would it be?
Shut down the voices in your head. All too often we pick up voices that are not our own and internalize it. These come from well-meaning loved ones, maybe a tyrant or two. These voices tell us things like: 
You are not good enough to …
Who do you think you are to …
You can't do …
It is important to a. realize that these voices are not your own and b. to shut them down when they appear. The best way to do this is to say to the voices: "I am awesome!"