Nia Samady
Trailblazing her Path
BS '04, Computer Science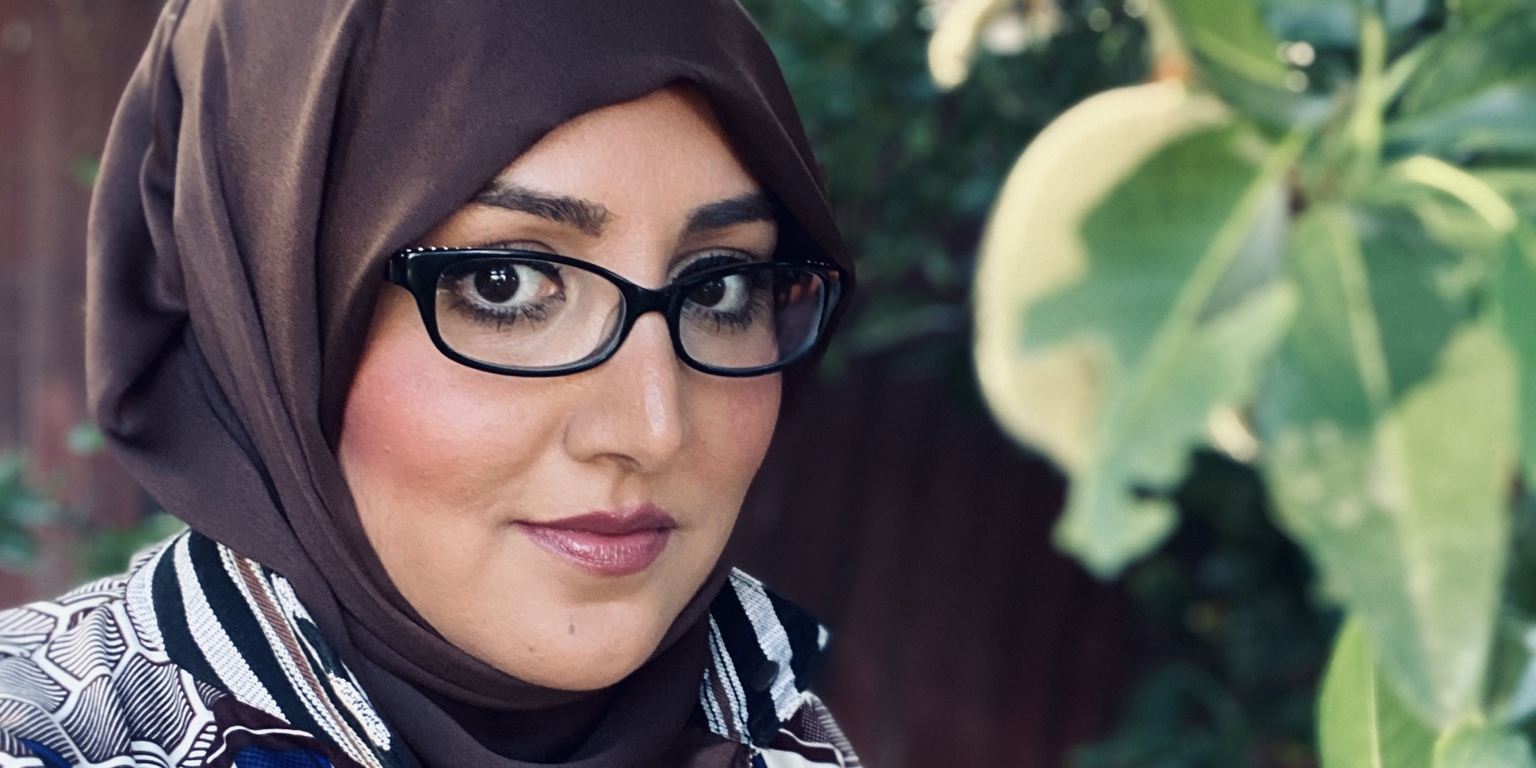 Nia Samady ('04) is the Vice President of Partner Success at Salesforce and is responsible for enabling and supporting architects to build technical solutions. In her role, she can combine her business acumen and technical background to help customers with their digital transformation needs. Samady is also a CSUEB Alumni Association Board Member and joined the board to pay it forward. Learn more about her career journey at Women on the Rise: Lightning Talks.

Q&A with Nia
Why did you decide to attend Cal State East Bay?
I wanted to be close to home. My immigrant parents didn't allow me to go far away for school, so Cal State East Bay was the best option. It was 10 minutes from home. I would come home for breaks and lunch and then head back to class or the library.
Secondly, when I started looking into East Bay's programs and noticed the diversity of the staff and students, I knew in my heart it was meant for me to be a student here. I wanted to go into the humanities, but I found that learning about history - dates/figures based on a defined curriculum wasn't my cup of tea. I decided I needed a challenge. Something that got me out of my comfort zone. I decided to major in computer science.
How has your education here at East Bay helped you with your endeavors?
From learning soft skills (critical thinking, presentation) to more domain expertise in my computer science major and finally to how the diversity and resilience of East Bay students taught me about getting out of my comfort zone. I was taught to be a learner always, and when faced with obstacles or challenges, keep your head up and rely on the support available to you from the East Bay community.
Tell us about your career journey and your job. Has your job changed since the pandemic?
In 2004, it was still shortly after the dot com bust, so as you can imagine, I was anxious about finding a job in the tech industry. I applied everywhere. I sought help for my resume at the student resource center. I sought out mentors from past professors and other mentors on campus. After about 6 months of working as a freelance web designer, I landed my dream job as an entry-level working as a Developer Support Engineer. I stayed close to the tech side but also started to love the business side. As a result, I went into a leadership role managing a team. I started creating new enablement programs to support our customers and partners with our technology. Most recently, I am responsible for enabling architects.
What is your fondest memory at CSUEB?

Participating in Al Fresco events and studying in the Cave.
If you could share one piece of advice with Pioneer students, what would that be?
Build a network - get on Linkedin, look at organizations or companies of interest, and follow them on Twitter/Facebook. We didn't have social media during my time. Rely on your support resources available to you from the university.
What's next for Nia?
One of the main reasons I joined the Alumni Board - paying it forward - getting more involved in helping students get started with their careers, mentorship, sponsorship opportunities to align students with my networks. I'm looking to start my MBA at East Bay soon.