Nora Zamora
Rooted in Heritage with a Social Justice Lens
MS '03, Education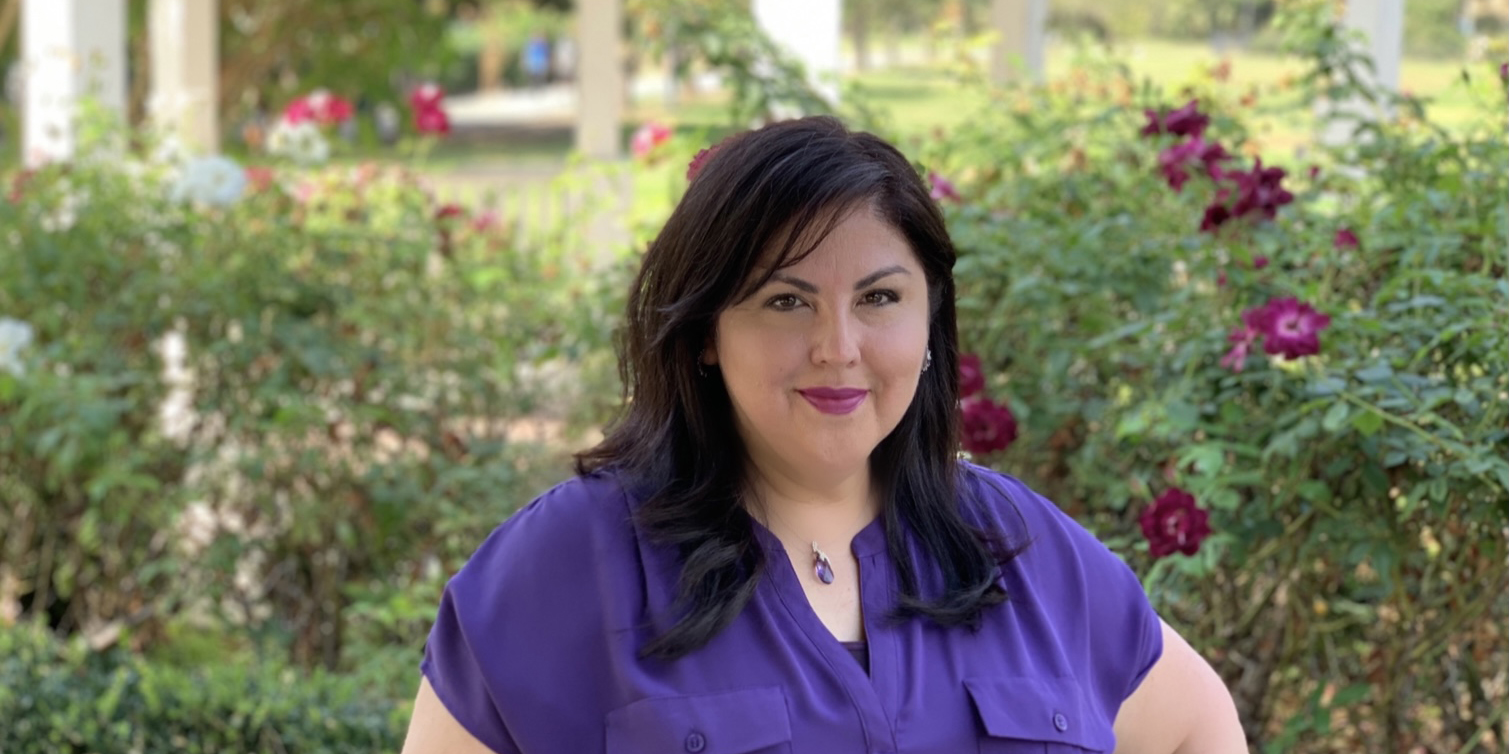 Nora Zamora ('03) is the Interim Executive Director of Social and Emotional Learning department for the Alameda County Office of Education. Zamora credits Cal State East Bay for grounding her career in social justice with their inspiring and provocative courses. An assignment from CSUEB Professor Dr. Olivia Gallardo made her discover her inner power as a Mexican-American woman.

Zamora uses her social justice lens to be an advocate to improve access, diversity, and equity for all students and families. "I am treating this pandemic as a "twindemic" in which we must address the public health issue as well as the social injustice for a better future," said Nora. 
Q&A with Nora
Why did you decide to attend Cal State East Bay?
When I started as an undergrad, I was paying my way through college, so I needed affordable tuition and easy campus access after my work commute. I continued as a graduate student after becoming a teacher and getting married because I was familiar with the campus, and loved the quarter system that was in place at the time. I also received my multiple subjects, specialist, and administrative credentials from East Bay—and would that again if given the choice because the school offers programs that just make sense for working adults.
How has your education here at East Bay helped you with your endeavors?
My BA in Mass Communication and MS in Education with an emphasis in Reading/Language Arts Instruction provided a solid skill set that I use every day at work. I was taught how to effectively convey information orally and in writing, and that enables me to connect with students and adult learners. My entire career is grounded in social justice thanks to the inspiring and provocative courses I received at CSUEB. From teaching in bilingual classrooms to serving in various statewide committees, I have always sought to improve access, diversity, and equity for all students and families. I have received awards over the course of my career, but one that is near and dear to my heart was awarded by the California Senate for my work with the Sisters Inspiring Change Project, which focused on building the capacity of emerging female leaders of color in the field of expanded learning. The social justice lens instilled in my teaching credential programs really prepared me as an educational leader in the battle that is evident now more than ever in light of the COVID-19 Pandemic and social unrest.
Tell us about your career journey and your job. Has your job changed since the pandemic?
I began my career teaching various elementary school levels (with joy), served as a literacy coach at the district level, and then ventured into the field of expanded learning, where I have led statewide and regional programs for the past 15 years or so. One project involved creating a technical assistance center that included a virtual lending library and online trainings platform that was unique in the country. I enjoyed the creativity and technical aspects involved in that project, but always felt drawn to work that would more closely connect with people on the ground, so I moved into other leadership roles as I pursued my doctorate at Mills College. In addition, I have been a guest lecturer at CSUEB and an adjunct professor at National University, where I received positive evaluations from students entering the teaching field.
I moved from middle management into director-level work a couple of years ago, and I am enjoying leading a dynamic group of individuals focused on whole-child development, wellness, and social and emotional health at the county level. I was appointed into this interim executive director role during the pandemic, so it's been an incredible journey lifting a team virtually and strategically. Building trust, community and relationships has been critical to the process, and we are managing because it's an amazing team. We are committed to supporting students and families, and we emphasize the importance of relationships and resiliency in creating positive school climates and improving student outcomes. I owe tremendous gratitude to Alameda County Office of Education for modeling excellent leadership, and allowing me to be a part of the organization for many years.
What is your fondest memory at CSUEB?
I have fond memories of many professors, including Dr. Lettie Ramirez and Dr. Olivia Gallardo, who became important mentors in my professional life. I am always inspired by their writings and speaking events—their ability to stay humble and build agency among parents/families and educators is admirable. I remember one writing piece Olivia assigned when I was in the teaching credential program. I was in tears by the time I was finished reflecting, but I discovered so much about my inner power as a Mexican-American woman thanks to that journal.
As an undergrad, I also did a stint as editor of The Pioneer back in the day when print newspapers were the norm. I had the honor of having Larry Bensky as a journalism professor, and he taught me how to critically analyze, write, and publish print. I remember sitting in one of his lectures and being in disbelief upon hearing for the first time that one day, the Internet would be ubiquitous. It seemed odd at the time, so go figure!
If you could share one piece of advice with Pioneer students, what would that be?
Find your passion and then use that to make a living! There is no point in following any advice if you don't listen to your heart, build your own capacity to do something you love, and thrive from it. Remember the words of Frida Kahlo, "I don't paint my dreams or nightmares. I paint my own reality."
What's next for Dr. Nora?
I envision contributing to the field of Social and Emotional Learning in education in innovative ways. We have to peel the layers of complexity involved in trauma- and healing-informed practices for our most vulnerable students, and do so quickly and compassionately during these unprecedented times. I am treating this pandemic as a "twindemic" in which we must address the public health issue as well as the social injustice for a better future, so I hope that we come out in much better shape as a society. My short-term goal is to inspire and support educators and leaders in taking this window of opportunity to reframe how we engage students in learning, so that they are well-rounded and better equipped to meet the challenges ahead.