Stephany Tone
Veteran Navigating the Tides of the Pandemic
BS '16, Criminal Justice Administration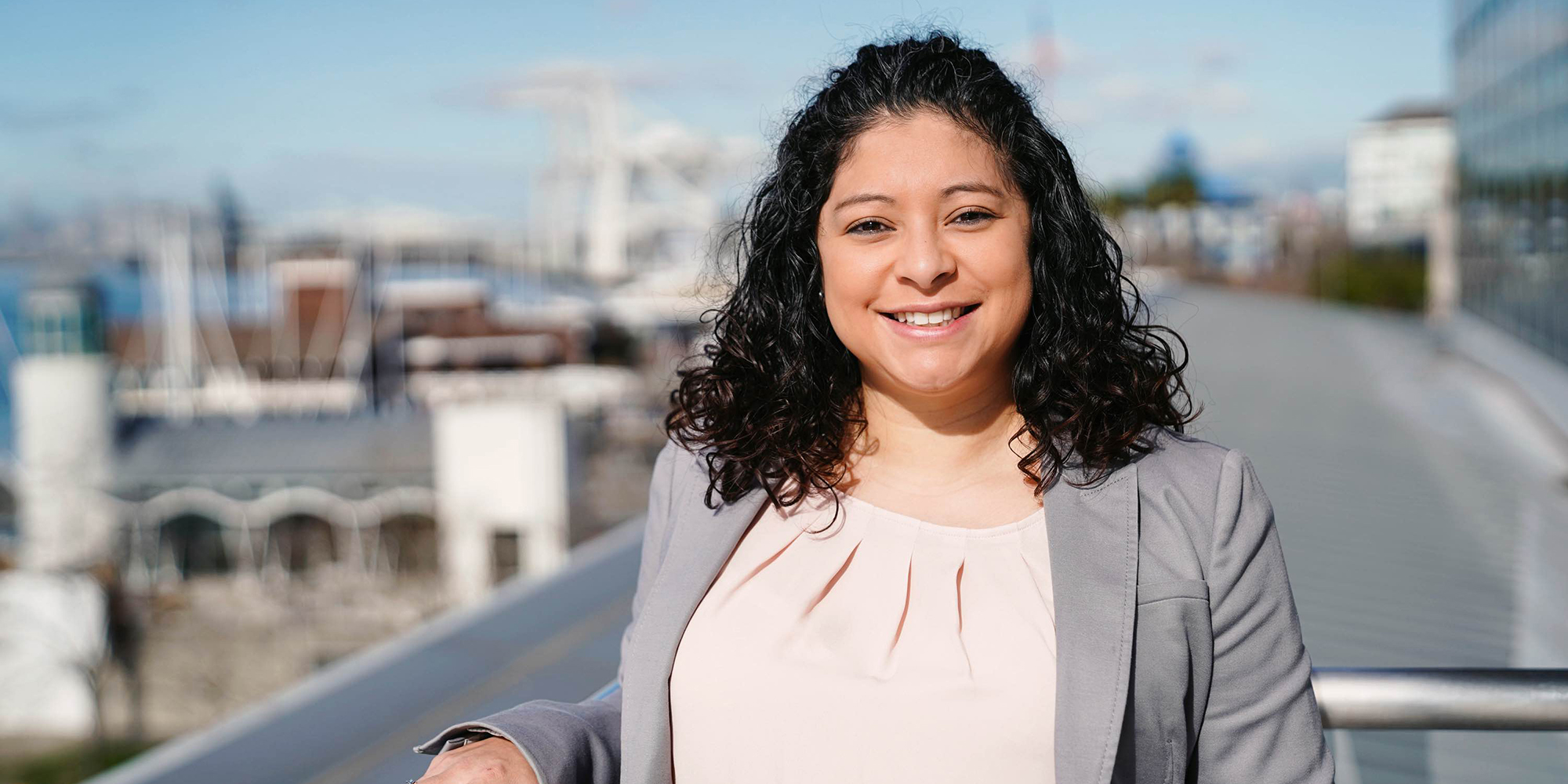 Much like the rest of the world, Stephany Tone ('16) was not immune to the effects of the ongoing pandemic. Fortunately, Cornejo had two important skills in her rolodex- her ability to pivot and network. She utilized those skills when she was furloughed from her job. Within a month, she landed her new role as Senior Administrator with Lawrence Berkeley National Laboratory. 
Q&A with Stephany
Why did you decide to attend Cal State East Bay?
I left military active duty and came home here to the East Bay, CSUEB offered a range of courses that included the Concord extension campus which fit perfectly into my home life at the time. I chose the Criminal Justice Administration BS as it was one of the few colleges that offered this program as a Bachelor of Science and not a Bachelor of Arts, which emphasized my areas of interest. CSUEB offers opportunities for veterans in terms of extending connections throughout the Bay Area.
How has your education at East Bay helped you with your endeavors?
As a Veteran student, CSUEB connected me with other adult students who were returning to their academic journey. The flexibility of the program was a natural fit to working professionals, who were also balancing outside demands. My education at CSUEB highlighted the strengths of working professionals while also creating opportunities to connect with mentors who provide active support in our field of interests. The exposure to various alumni as an undergraduate student also serves as motivation to push forward and ultimately to turn around and offer a helping hand up the ladder of success for others.
Tell us about your career journey and your job. Has your job changed since the pandemic?
My career journey has been a series of pivotal moments. From my nearly six years in the Navy, to accepting a job offer a week before my graduation from CSUEB back in 2016, a stint working with the Oakland Athletics, to now navigating the waves of a job market in a pandemic. Like thousands of others in the workforce, I was rocked by the impacts of COVID-19. I was forced to pivot once again after being furloughed from my role with the Oakland Athletics but I relied heavily on my networking skills as I strategized my next move. I was fortunate enough to quickly land a new role as a Senior Administrator with the Lawrence Berkeley National Laboratory. I work in the Office of the Chief Financial Officer in support of the operational functions which have dramatically changed with the department being fully remote. Embracing the change has helped me refine other skills and this has brought new insights in my career development.
What is your fondest memory of CSUEB?
The sunset views over the Bay off parking lot A will always hold a special place in my heart. Followed closely by the frantic times I got lost inside Meiklejohn Hall, at least twice every semester!
If you can share one piece of advice with Pioneer students, what would that be?
My piece of advice to Pioneer students, especially in ambiguous times is to remain resilient and practice empathy. Resiliency is necessary in survival but it is also a skill that can be refined to become an effective leader. As part of the next wave of leaders, you have the ability to influence what our future looks like. Everyone has the capacity for leadership and it is evident given our societal turmoil, that we could all practice a little more empathy. Being mindful of your ability to empathize, will help you connect with a broader audience. In my experience, connecting with others in a meaningful way, has truly made all of the difference.
What's next for Stephany?
I am currently wrapping up my graduate program with an MS in Organizational Leadership, what I would like to do next is to extend the ladder of success to the next generation of leaders. I was part of the Richmond Promise mentor cohort for 2019-2020, I would like to invest more time in organizations that focus on coaching others. In my professional aspirations, I remain committed to being a lifelong learner. Success to me is not one specific title or salary bracket, it is about motivating and positively impacting others around me.