Alumni Spotlight
Joseph Cabral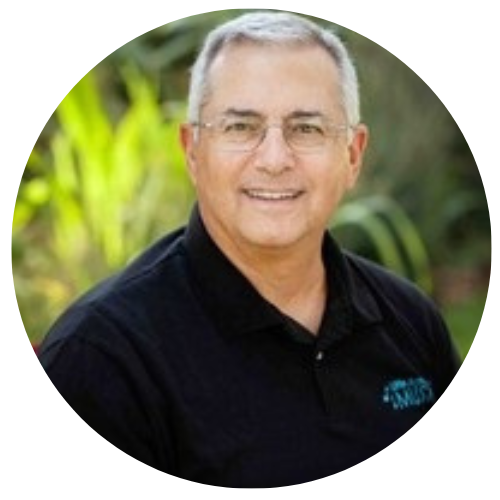 CAL STATE EAST BAY ALUMNUS JOSEPH CABRAL REFLECTS ON COLLEGE DAYS AND SHARES INSIGHTS ON THE BENEFITS OF EMPLOYEE OWNERSHIP
How did CSUEB help you with your endeavors and your career journey?
There are numerous career benefits that I received during my time at CSUEB (Hayward). Here are three significant benefits.
a. Vocational preparation - My business courses prepared me well for becoming a staff auditor at the Big 8 firm, Arthur Andersen. My accounting courses and other business courses provided me a good foundation to pursue a career in accounting, where I became a CPA and later a Controller within a Fortune 500 public company.
b. Debate and public speaking - I became a member of the Debate team where I became more confident in public speaking, learned to view issues from both perspectives and effectively argue both sides of the issue. Keeping an open mind while researching facts and credible sources of information was developed while on the Debate team.
c. Leadership opportunities - I was given several leadership roles that allowed me to develop my leadership skills which I greatly appreciated. Among them were:
President of Pi Kappa Delta, speech honor fraternity; 
Treasurer of Delta Sigma Pi - Busines fraternity;
Student Council Representative for the Business School in the summer of 1969.
 In 3-5 sentences, share a unique life experience or fond college memory.
The most amazing experience was when I met my wife, Bonnie (Martin) Cabral. I was a senior counselor during our new incoming students orientation at Asilomar State Beach. Bonnie was an incoming transfer student from ASU. I sat behind her with her beautiful blond hair during the presentation. When we looked at each other, face to face, it was love at first sight. We spent the night talking and embracing on the beach. It was a magical time thanks to Cal State.
What advice would you tell your 20 year old self?
My advice would be to not be concerned about your career. The important thing is to always have a goal you're working toward. If that goal changes, it's OK. All that you learn in seeking each goal will in some way benefit you in your ultimate career. Keep going, Don't Stop!
How did you get involved in EO?
I became aware of Employee Ownership when I was leading an organization that was designated for divestiture from a Fortune 500 company. In researching different methods of executing a buyout, I discovered the Employee Stock Ownership Plan (ESOP) as a method to buy our operation from our parent company. The concept struck a resonant cord with me as all employees share ownership in our company. In my first Controllership position (1974), Farinon Electric provided Stock Options and a Stock Purchase Plan to all their employees, so the ESOP reminded me of the benefits of employee ownership.
Our dean believes you can play an important role in generating interest in employee ownership and entrepreneurship. Tell us why you think he is on the right track.
Dean Gangaram Singh has great insight in his understanding of employee ownership and its relationship to entrepreneurship. The basic value principle is "Those who create the wealth should share in the wealth created". Today we define ourselves to be a nation where Capitalism thrives. However, the results have been that 1% are capitalists and 99% are not. Employee Ownership (E/O) flips this on its head. In an E/O company, everyone benefits from the growth in the company's value, as they are owners. Research shows that E/O companies outperform conventional firms in all the important metrics and provide a better work environment for employees. Examples of outperformance are sales and profit growth rates, wages paid, retirement plan balances, fewer layoffs during downturns, greater productivity, greater community involvement, etc. So, using E/O with participative management, transparency and strong communications, entrepreneurs can utilize TEAM (Together Everyone Achieves More) to transform their employees into a team of capitalists where the results are greater wealth creation shared by those who created the wealth, the employee owners.
What would you like to impart at the 2023 California Entrepreneurship Educators Conference?  
The opportunity to create awareness of E/O at the SDSU CEEC is amazing. There is an opportunity to share the concept of E/O and its results with those who create curricula and teach entrepreneurship. The easiest initial linkage, I believe, is in the area of Social Entrepreneurship. The discussions in this area do not emphasize the employees involvement and impact in the social environment and community space. The company's social entrepreneurship efforts are, in my opinion, best executed through the employees. And, what more important contribution can there be but to provide great paying jobs with career potential in a strong workplace environment. E/O companies have been shown to be the best places to work. The results for entrepreneurs is greater success, greater sustainability, and a lot more FUN!
If you had the authority, how would you structure EO in an entrepreneurship venture? Please feel free to use an example of an actual venture.
There are numerous ways to structure an E/O company. They can be ESOPs, Worker Coops, Employee Ownership Trusts, or using various stock plans such as employee stock purchase plans, stock options, restrictive stock, etc. There is not a one size fits all structure. The basic principle that must be committed to is that "those who crerate the wealth should share in the wealth created"

An example of the application of E/O in an entrepreneurial setting is my own company, Chatsworth Products. We were a small operation with 75 employees and 15 temps manufacturing mechanical products (metal and plastic) within a high tech company of 30,000 employees. However, our small operation was a family with great skills and experience. Our average service was about 13 years. Following divestiture, we put our entrepreneurial hats on. We developed a new market, adding the computer market (what became the client server market) to our already existing telephony market. We developed product innovations to adapt our existing products to this new market. Employees implemented numerous productivity and cost saving opportunities. This allowed us to grow with this new market, organically, at a 30% per annum growth rate from 1991 through 2000. E/O gave us the foundation to survive the Dotcom bust of 2001 when we lost half our sales, market value, and employees. E/O made our survival possible during this very difficult period. Today CPI continues to thrive having successfully continued to grow and survive the 2008-9 economic downturn and the COVID-19 challenges. E/O works. Today there are over 800 E/O, both domestic and international.
On a final note, do you have any thoughts on how we can include EO in our curriculum at Cal State East Bay?
This is the significant opportunity being explored by the Dean as a key differentiator in CSUEB's Entrepreneurship degree. I believe incorporating the benefits of E/O in a participative, TEAM based, transparent, high communication environment significantly adds to the enterprises potential success. Leadership must be committed to "those who create the wealth, share in the wealth created." Utilizing the "soft" side of business, including the company environment, participative management, fair wages, development training, and social entrepreneurship, can lead to success. It is also important to follow the principles of delegation of authority and responsibility, while being held accountable for individual actions. This approach can achieve success for all including hard and measurable financial outcomes.
Bio
Joseph Cabral completed his bachelor's degree in Business Administration in 1970 at Cal State East Bay (then called Cal State Hayward) and then joined Arthur Andersen & Co. as a staff auditor in the San Francisco office. In 1974, he became controller at Farinon Electric's parent company and in 1978 transferred to the Dracon Industries subsidiary. Farinon was acquired in 1980 by Harris Corporation, and in 1988 Joe was selected for a new opportunity as strategic business unit manager of Dracon's Chatsworth Operation responsible for all business functions.

In 1991, Joe led the divestiture of Chatsworth Operation and became founder, chair, and CEO of Chatsworth Products, Inc., using a leveraged employee stock ownership plan (ESOP). Chatsworth Products services IT Infrastructure with its manufactured structural components for IT/data rooms, including environmental cabinets, racking, cable management, and power supplies. Over the next 10 years, Joe's achievements at Chatsworth included growing revenue 30 percent per annum from $9 million to $130 million and growing stock value from $4 per share to $121 per share. Then he successfully managed the company through the dotcom bust, when sales fell 50 percent and ESOP share repurchases drained cash. Joe retired from Chatsworth in 2004.

Joe has been active in the employee ownership community. From 1996 until June 2017, he served as trustee of the Employee Ownership Foundation (the ESOP Association's 501 (c)3 affiliate) and is also past chair of the Foundation. He is a former board member of the Cal State East Bay Alumni Association, where he was co-chair of the Development Committee, and he serves as a board member of LeFiell Manufacturing Company. His previous board memberships include NCB (National Cooperative Bank), including positions as chair of its Development Corporation and Savings Bank; Parametrix Corporation; and 10 years with the Southeast Ventura County YMCA, where he served as chair and governance and board development chair. Joe's awards include the Life Service Award from The ESOP Association, the Homer Dickerson Ethics Award from Westlake Village Rotary, and selection as a finalist for Entrepreneur of the Year in the Los Angeles region.

Joe resides in Southern California. He was married for 41 years to Bonnie Cabral (BS '72, Child Development), who passed away in 2012. They have five children and eight grandchildren. He serves as CFO and a board member of his daughter's music studio, Little School of Music in Valencia, California, and enjoys senior softball, reading and family, as well as his service to others.