HANDS-ON SCIENCE TEACHING LABS AT CONCORD

LEARN, TEACH, EXPLORE
The Hands-On Science Teaching Labs are designed for undergraduate students to gain direct experience teaching science by acting as "Science Guides" to visiting students of grades four through eight. Structured as a 1-unit course, Cal State East Bay Concord Campus students have the opportunity to relearn fundamental science concepts in a lecture setting, followed by facilitation of hands-on demonstrations with middle school students from around the Bay Area in a full lab setting. Foundational science concepts are demonstrated in fun, engaging activities that promote students' scientific thinking around inquiry-based lesson plans. HOST Labs supply local middle school students with supplementary science education while also providing Cal State East Bay Science Guides the opportunity to explore teaching as a possible career path.
Want to visit a HOST Lab?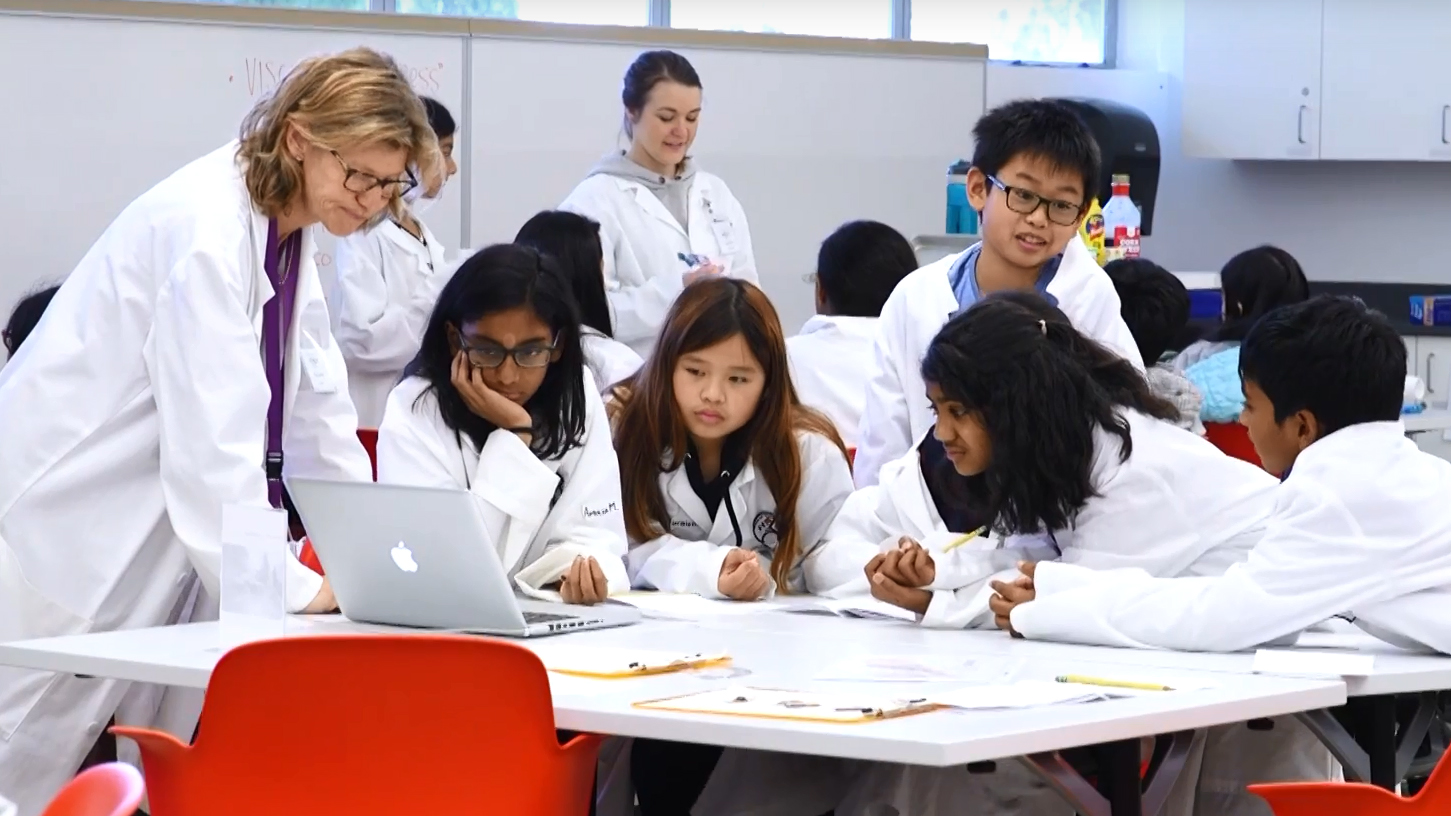 Be A Science Guide
HOST Labs are designed with CSUEB students in mind. Science Guides get the opportunity to not only learn more about fundamental science, but also get a chance to explore a career in teaching! 
This course offers hands-on experience working with youth and in project-based teaching experiences. Sign up for a fun, engaging, and educational class today!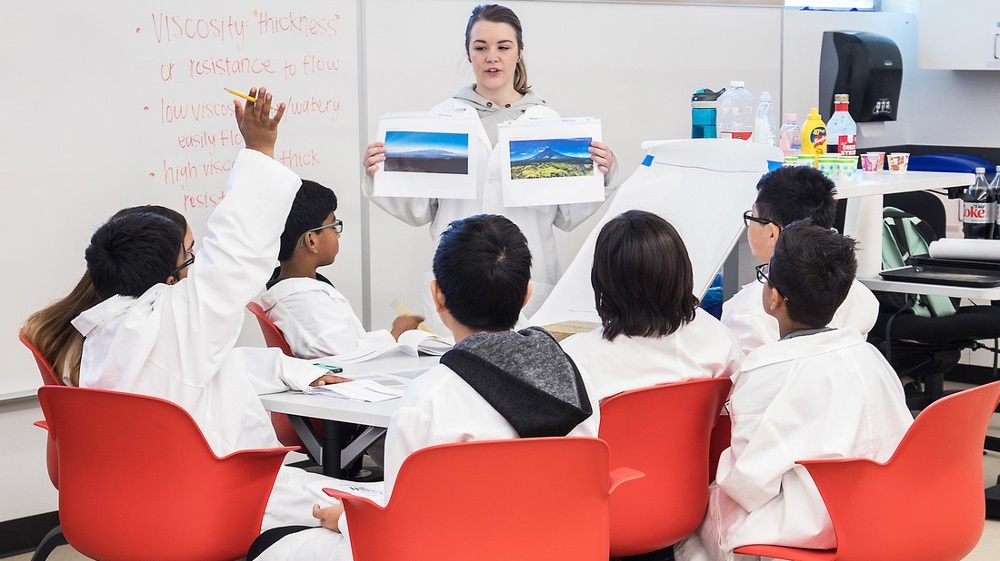 Schedule Your HOST Lab
Teachers across the Bay Area are invited to attend a HOST Lab for this upcoming term! HOST Labs supports grade levels 4-8 and offers an ever-changing menu of subject areas ranging from: geology, physics, biology, and chemistry. Help your students understand the basics of rock formation, water cycles, and astronomical phenomenon through fun, interactive activities led by CSUEB Student Science Guides.