Dr. Michelle Rippy Faculty Profile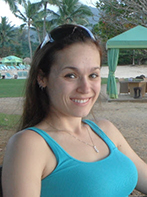 Dr. Michelle  Rippy
Assistant Professor
I am a proud first-generation student who attended CSU East Bay for my undergraduate studies.  My career has included working in law enforcement, medicolegal death investigations, and technology fields, including managerial and executive positions.  I am passionate about internships and student success, as well as data-driven research that shapes practices in law enforcement and higher education.
My open office hours for Fall 2021 are Mondays and Tuesdays from 9-10 AM and by appointment  You can join my office hours via this link: https://csueb.zoom.us/my/profrippy 
You can contact me via email to schedule an appointment or view/schedule available appointments.