Linda Smetana, EdD Faculty Profile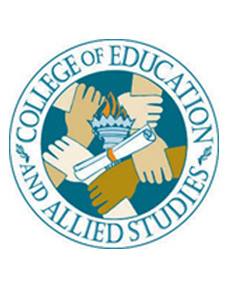 Linda  Smetana, EdD
Coordinator: Master's in Special Education: MIld Moderate Disabilities , Professor, Resource Specialist, West Contra Costa Unified School District
Dr. Linda Smetana brings many years of experience in the public schools as well as higher education to her position at CSUEast Bay. She bridges theory to practice by incorporating scaffolded field based experiences into her classes.
As a faculty member in the Department of Teacher Education she served as the the team leader for the dual credential, Multiple Subject/Education Specialist (TED/SPED) dual credential program and  liaison to the Education Specialists internship program. She was a seminar leader and advisor for credential candidates.  She taught courses in the Multiple Subjects, Graduate Reading and Master's degree programs.  Her areas of expertise are in the areas of  reading and literacy development and disabilities, inclusive practices for teaching students, curriculum and children's literature.  Twice, she served as the Director of the Graduate Reading Progrm's Summer Reading Clinic.  
Currently she is a faculty member in the Department of Educational Psychology where she coordinates the Master's in Special Education: Mild Moderate programs.  She advises  and supervises candidates in the Education Specialist Program as well as Master's in Special Education programs.  She teaches courses in curriculum and instructional strategies for mild/moderate disabilities, assessment, current and emerging research, strategic learning and instruction and research methods.  She is the advisor for candidates completing their department thesis in the areas of mild/moderate disabilities.
Dr. Smetana holds valid California teaching credentials for Elementary Education, Learning Handicapped and Reading.  She also holds credentials authorizing work as a Resource Specialist, a school administrator and as teacher for English Learners (CLAD). For the past 30 years she has worked in urban public schools teaching students from kindergarten through continuation high school.  Most of her students had been identified as having reading difficulties or mild/moderate/ learning disabilities.  In addition to her faculty position at CSU East Bay, she continues as a site based resource specialist teaching students with mild disabilities or in ther response to intervention/instruction at an urban bay area elementary school.
Prior to coming to CSU East Bay, Dr. Smetana was an Associate Professor of Education at Holy Names University (College)  where she developed the Education Specialist: Mild/Moderate Credential Program and the Certificate Program in Educational Therapy. She taught courses in the Multiple Subjects, Education Specialist, Educational Therapy and Master's in Education programs.
Dr. Smetana's professional interests are in the area of teacher preparation as well as program development and evaluation. Additional interests include generative technology, differentiated instruction, strategic learning and instruction and the response to intervention process.  Her fieldwork practices include working with classroom teachers to provide strategic instruction for struggling readers. Dr. Smetana has served on statewide panels for the Commission on Teacher Credentialing.  She was a member of the Special Education Design Team who are developed the new standards  the Education Specialist Credentials.  She serves as a program reviewer for the Commission on Teacher Credentialing in the areas of Multiple Subject, Beginning Teacher Support and Assessment (BTSA), Education Specialist Programs. She is a board member of the California Association of Professors of Special Education and a fellow of the IRIS Center at Vanderbilt University.
Dr. Smetana has presented at the California Reading Association, the International Reading Association, the Literacy Research Association and the American Reading Form.  Additional presentation have been made at the Teacher Education Division (TED) of the Council for Exceptional Children, the California Council for Teacher Education (CCTE) and the American Educational Research Association.  She has published in Literacy, Journal of Adolescent and Adult Literacy, Middle School Journal, California Reader, Reading Horizons, Action in Teacher Education, Teacher Education and Practice, and the Journal of Literacy Research.
She is the recepient of the "Research Article of the Year" for her article generative technology for teachers and teacher educators published in the Journal of Reading Education.