Nicholas L. Baham, III , Ph.D. Faculty Profile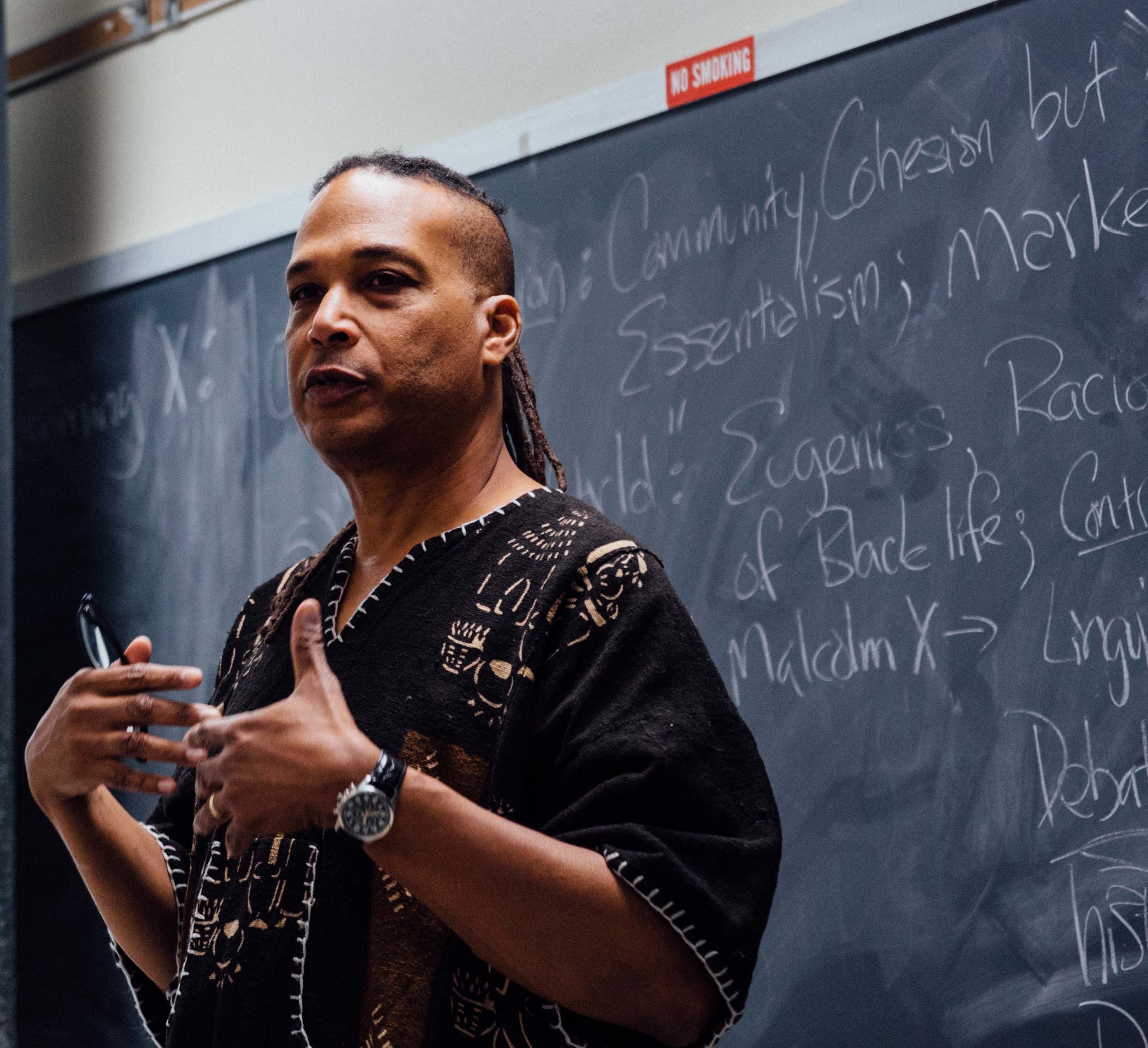 Nicholas  L.   Baham, III , Ph.D.
Full Professor
Dr. Nicholas L. Baham III is a Professor of Ethnic Studies at California State University East Bay and teaches courses in Black Studies and Genders & Sexualities in Communities of Color.  Dr. Baham is a San Francisco native. He attended college at the University of Chicago where he earned a Bachelor's degree in Political Science; earned his Master's degree in Anthropology at Stanford University; and received his Ph.D. in Anthropology at Indiana University, Bloomington. His academic research focuses on African American religious experience, sexuality, and artistic expression. His book, The Coltrane Church: Apostles of Sound, Agents of Social Justice was published in 2015 by McFarland Press. He has a growing body of published journal articles and book chapters on the Coltrane Church, African American musical and religious expression, James Baldwin, and critical media literacy including "I Know You Know: Esperanza Spalding's Hybrid, Intertextual, Multilingual, Relevant Jazz Aesthetic,"  "Radio Free Coltrane: Free Jazz Radio as Revolutionary Practice" in Americana: The Journal of American Popular Culture, and a co-authored chapter entitled "The New American Authoritarianism: How the Corporate Media Normalized Fascism in 2016" published in Project Censored 2018. As part of his growing academic interest in Afrofuturism, Dr. Baham served as an editor for The Journal of Future Studies special 2019 edition entitled "When Is Wakanda? Afrofuturism and Dark Speculative Futurity." He has presented his work nationally and internationally at the American University in Paris, Universite Paul-Valery in Montpellier, Stanford University, University of Pennsylvania, Tuskegee, and Suffolk University. Dr. Baham is a co-host for the Along the Line podcast for Project Censored, and has appeared on BET, local KPOO and KPFA radio, Osterreichischer Rundfunk and the Austrian Broadcasting Corporation, Pitchfork ezine, Canada's SexTV and in ColorLines and Esquire magazines. He is also a board member for the Media Freedom Foundation for Project Censored. He has a blog of African American politics and culture called The Upper Room at nicholasbaham.blogspot.com. At California State University East Bay, Dr. Baham teaches courses on Afrofuturism, Jazz Cultures, Black Sexualities, James Baldwin, Malcolm X, and Racialized Masculinities. Among his many faculty governance responsibilities, Dr. Baham served two terms as Chapter President for the California Faculty Association and is currently serving as campus Diversity Equity Liaison Officer and chair of the Faculty Diversity and Equity Committee.