Carlos Manuel Salomon, Ph.D. Faculty Profile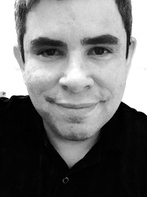 Carlos   Manuel  Salomon, Ph.D.
Professor
Carlos Manuel Salomon is a Chicano author, teacher and activist with indigenous roots in the Arizona and California borderlands region. As a Professor of Ethnic Studies his research interests include borderlands ancestry, collective and cultural memory, Chicano/a folklore, migration, and oral history. He received his Ph.D. from the University of New Mexico in Borderlands and Latin American History.

For the past 15 years Dr. Salomon and his students have collected oral histories in the East Bay. With nearly 500 entries, the Bay Area Latin American Migrant Archive collects student-initiated interviews transforming them into first-person, testimonial narratives. Aside from revealing the hope and dreams of migrants, the goal is to shed light on the issues migrants face such as state-sponsored violence, extreme poverty and inhumane experiences at the US Mexico border. The archive will be made available to the public soon and contains a collection of the audio interviews and the written testimonial narratives.

Dr. Salomon is the Editor of the "Routledge History of Latin American Culture" (Routledge, 2018). The volume gathers authors from Argentina, Brazil, Chile, Colombia, Uruguay, Mexico, the United States and other nations to reveal the enduring impact of resistance on Latin American and US Chicano/Latina cultural production. He is also the author of "Pio Pico: The Last Governor of Mexican California" (Oklahoma 2010), which covers the astonishing life of the nineteenth-century Afro-Mexican politician Pío de Jesús Pico.
Dr. Salomon is currently under contract to co-edit "Introduction to Comparative Ethnic Studies: Decolonial Love, Knowledge, and Revolution (Routledge, 2021), which brings together over 50 of the top Ethnic Studies researchers in the country to guide students and instructors toward new avenues of praxis-centered, community-driven learning.