-Organization of Biological Field Stations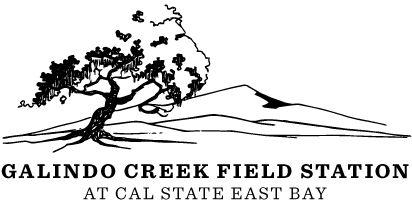 The Galindo Creek Field Station at Cal State East Bay Concord Campus is 53.9 acres of university land designed to support scholarship and learning. The principal geographic feature of the preserve is Galindo Creek, which is part of the Walnut Creek Watershed. Galindo Creek provides habitat for dozens of native species including deer, coyotes, bobcats, rabbits and squirrels, as well as a variety of reptiles, amphibians and birds, some on California's endangered list.
According to the National Science Foundation, field stations strive to enhance research and science education by "preserving access to study areas and organisms, providing facilities and equipment in close proximity to those study areas, and fostering an atmosphere of mutual scientific interest and collaboration in research and education."