About the Field Station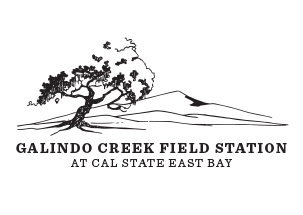 The Galindo Creek Field Station serves as a biological research site dedicated for use by Cal State East Bay faculty, students and community partners.  Here we are able to teach, learn, and live as stewards of lands forming an important part of the Mount Diablo Foothills.
Located along a 2,000-foot-long stretch of Galindo Creek, the habitat provides for dozens of species including deer, coyote, bobcat, rabbit and squirrel, as well as a variety of reptiles, amphibians, and birds. Most are native species, including the dusky-footed woodrat, a rodent appearing on California's threatened species list.   
The Galindo Creek Field Station mission is to communicate and educate, fostering a sense of ecological resilience while finding innovative solutions for the environmental challenges facing our community today.
To visit the field station, please inquire with the field station coordinator for access: gcfs@csueastbay.edu