International Student Ambassadors
Student Ambassadors are current international students. Our ambassadors deliver a personal touch and a student's perspective to future students. They are here to answer your questions via zoom (see calendar here).  
To email an ambassador send a message to is@csueastbay.edu with the subject heading "Question for International Ambassador."  Please allow 24-48 hours for a response from our busy students.
Meet Our International Ambassadors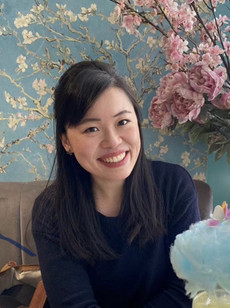 Eva L.
| | |
| --- | --- |
| I come from | Taiwan |
| Languages I speak | Mandarin/English |
| Major/degree | MBA in General Business |
| Number of years in the US | 6 years |
| Number of years at East Bay | 4 years (including time in the American Language Program at CSUEB) |
| Favorite place on campus | The Best place on campus is Dining Commons. My friends and I really enjoy the food and nice view from of the bay there!! |
Soha M.
| | |
| --- | --- |
| I come from | Egypt |
| Languages I speak | English/ Arabic |
| Major/degree | MS in Business Analytics |
| Number of years in the US | 3.5 years |
| Number of years at East Bay | 2.5 years (including completion of MBA degree) |
| Favorite place on campus | The bay view from the library. The setup is nice for long hours of studying, reading or just relaxing. |