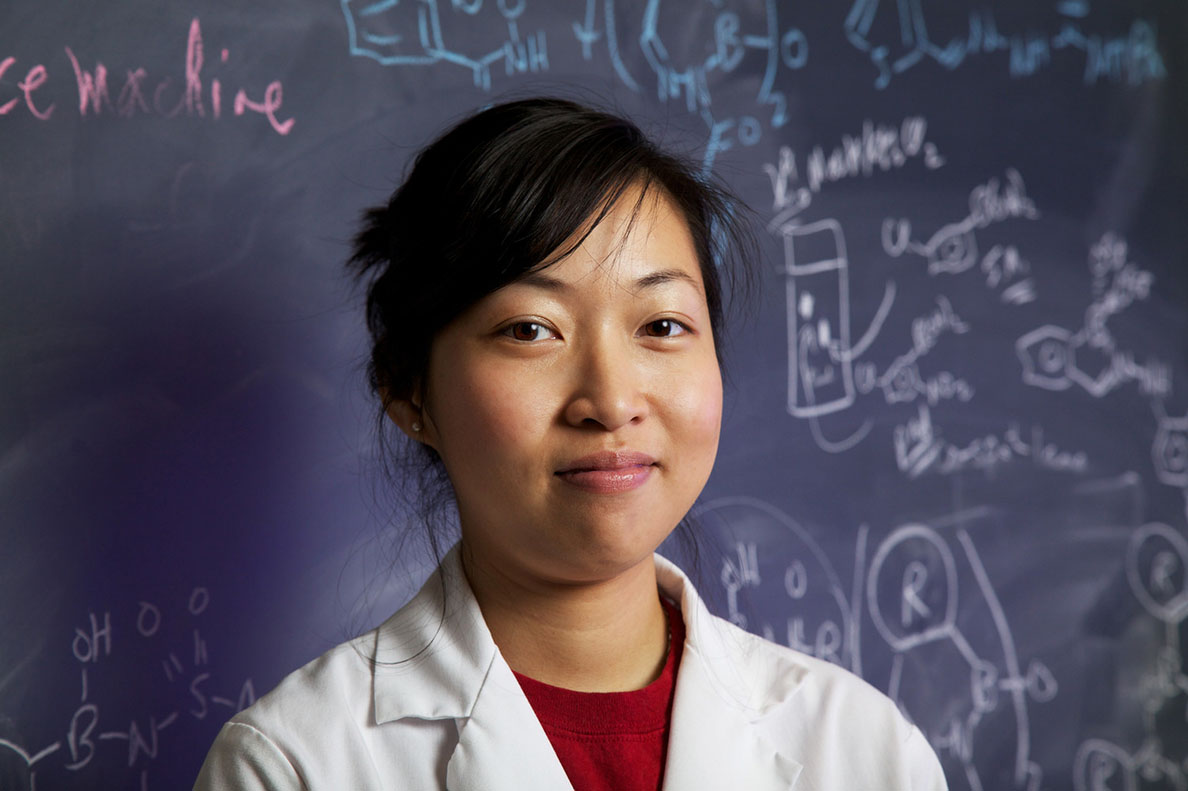 From Single Mother to Osteopath
BY DAN FOST
PHOTOGRAPHY BY GARVIN TSO
March 15, 2018
When Cal State East Bay alumna ThanhPhuong "Mindy" Tong's parents left Vietnam in 2001, they had a vision for what their life in the U.S. would look like.
"They had this grand definition of living in the United States where the streets are paved with gold and opportunities are everywhere, and you have a better life than when we were in Vietnam," she said.
Instead, the family of five ended up living in a one-bedroom apartment with her uncle in the East Bay.
"We ended up like anchovies in a can," Tong said. "We slept on a mattress on the floor. It was difficult."
STARTING OVER
Despite owning a printing business in Vietnam, Tong's father struggled to find similar work in the U.S. and instead was forced to take low-paying positions washing dishes or working construction. Her mother, who had only a middle school education, was a housemaid.
Both parents worked long days, barely seeing their children, taking long bus rides to and from jobs. At times, they would break down and cry.
"Experiencing some of the hardships after we moved here really opened up my eyes," Tong said. "I would see other kids with better opportunities, and it sounds bad, but sometimes I compared myself to them. I [knew I'd be in a] better position if I had the things that they had, but I didn't."
At school, Tong struggled to learn English and make friends. She recalls feeling ostracized and spending lunch breaks with her teachers instead of peers.
"I would look at other kids going to dances, or going out for movie night, but those were things I only thought about in my dreams," she said.
Those teachers, however, along with Tong's parents, ultimately pushed her toward pursuing a college education.
A BALANCING ACT
In 2008 while she was attending community college, Tong's life took another twist when she found out she was pregnant.
College would have to wait.
But not for long. A year later, the single mom enrolled at Cal State East Bay. Her parents were worried about how she'd balance school and motherhood, but Tong was determined.
"I had failed numerous times to stay in school," she said. "They weren't sure I could start again and finish my degree. But … I didn't want to be on welfare for the rest of my life, and I didn't want my son to be on welfare."
With the support of tutoring, scholarships and a few close mentors, Tong slowly but surely became one of the top students at Cal State East Bay, eventually working as a tutor herself for the EXCEL program, which serves first-generation students. She founded the Health Connect student club for pre-med students, participated in leadership programs at Stanford University for people from disadvantaged backgrounds, and formed a parent support group on campus, inviting faculty, staff and students to do activities with children together.
"She was just trying to balance, as the mother of a young child, how do I be part of an academic community and not sacrifice the time I need to spend with my kid?" said Tong's former chemistry professor, Danika LeDuc.
LeDuc initially knew Tong only as an excellent student but said she was even more impressed when she learned more about Tong's background.
"I hadn't realized all of the things she had gone through," LeDuc said. "Not only was she a strong student, part of the honors program, but she was also a single parent, taking care of a child."
So when it came time for Tong to pursue her dream of attending medical school, LeDuc had no trouble writing recommendations.
"When I see people work that hard and have compassion, they're the kind of people that I want to see be a doctor," she said. "Mindy has that drive to help others and will manage to do so no matter what situation she's in."
STILL GOING
Tong graduated from Cal State East Bay in 2012, beating the odds stacked against her as a single mom from a low-socioeconomic family of immigrants.
And shortly after graduation, there was another twist, but this time positive.
In a small-world coincidence, Tong took a trip to Vietnam on a fellowship in 2016 and reconnected with a former neighbor, the sister of Tong's childhood crush, Sang "Ben" Tong. She learned he'd moved to Louisiana and when she returned from the trip, reconnected and got married shortly after.
Since then, life has not slowed down. Tong had another son, moved to Louisiana and has been accepted to medical school at William Carey University, across the state line in Mississippi. She plans to become an osteopath.
"I've always believed in prevention more than treatment," Tong said. "Osteopathy offers "a more holistic approach to patient care that I want to offer people."
She also holds strongly to a lesson she learned from her parents:  She wants her children to have a better life than she's had.
"I would love to have had a better starting point," Tong said. "Not being able to get that as a child growing up, encouraged me to create a better opportunity for my own children."