Artist, Entrepreneur, Humanitarian to Receive Honorary Doctorate from Cal State East Bay
BY Cal State East Bay
May 15, 2018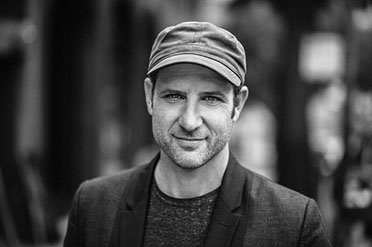 JUSTIN DILLON
This year, Cal State East Bay's honorary degree recipient is a driving force in the effort to disrupt the multibillion-dollar business of human trafficking. Through his work over the last decade, Justin Dillon (B.S. '92, Psychology) has awakened a global movement, improved laws on slavery and helped thousands of people gain freedom.
"Mr. Dillon has been an extraordinary global, civic and humanitarian leader whose distinguished contributions have enriched everyone at California State University, East Bay, the broader East Bay region, California, and indeed, the world," said Cal State East Bay President Leroy M. Morishita. "An East Bay native, Mr. Dillon is a model of citizenship, professional achievement and personal excellence."
The professional artist turned social activist, public speaker and entrepreneur will receive an honorary doctorate of humane letters at Cal State East Bay's College of Letters, Arts and Social Sciences commencement ceremony June 9 at 10 a.m.
While pursuing his dream of being a professional musician, Dillon became aware of the power of storytelling and engagement. After an article in The New York Times about human trafficking caught his attention, Dillon began thinking about how he could use music to call attention to the issue.
In  2008, he directed a documentary called "Call + Response" which shared stories about the invisible aspects of the global slave trade and featured musical performances and interviews with New York Times journalist Nicholas Kristof and former Secretary of State Madeleine Albright. His involvement with "Call + Response" led to an invitation by the CNN Freedom Project to focus on the issue of child slavery in Haiti, which resulted in a second documentary "Common Dreams" with actor and musician Common.
After the success of these two films, Dillon became more committed to transforming awareness into action. He created the Slavery Footprint, a nonprofit which supports a website and app that allows individuals to see how the modern slave trade is connected to goods used in their everyday lives. Created in partnership with the U.S. State Department, the mobile app measures how purchases of certain goods perpetuate human trafficking and what consumers can do to help create change. In 2012, on the anniversary of the Emancipation Proclamation, President Barack Obama praised the Slavery Footprint's website, which has seen 30 million visitors.
In addition to the app and films, Dillon created a software company called Made in a Free World, which allows businesses to run risk-analysis reports that determine the likelihood of slavery practices existing in a supply chain. Most recently, he published a book called "A Selfish Plan to Change the World," which outlines his philosophy of how connecting to your values is the first step to creating change.
"Mr. Dillon describes his belief in the ability of individuals to harness their energies, abilities and passion to effect change— qualities Cal State East Bay supports in our students," Morishita said. "Our Institutional Learning Outcomes express the importance of developing a sense of global citizenship and responsibility to the communities in which we live. He truly exhibits the ideals we aspire for our students to embrace, and live a life of meaning and purpose with the ability to work toward a better future."