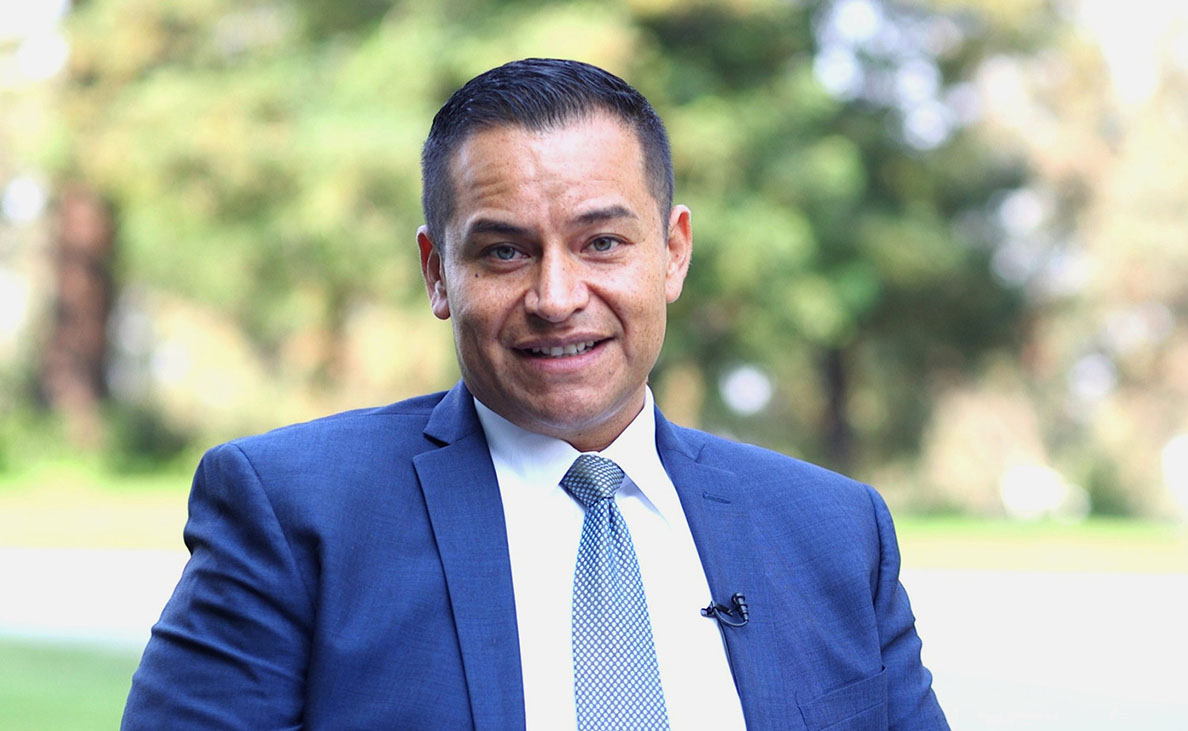 From Suicidal to Service
BY NATALIE FEULNER
PHOTOGRAPHY BY GARVIN TSO
August 23, 2018
Todos Santos Plaza, Concord -- On a bitterly cold day in February 2012, Leo Martinez sat in his parked car and stared out of the windshield, his phone in one hand. He was trying to figure out how to pay for the gun that an area drug dealer was on his way to deliver so Martinez could take his life. Addiction, he thought, had gotten the best of him and it was time to go. Drugs, alcohol, DUIs, felony charges and isolation had left the then 31-year-old exhausted, but unable to pull himself together.
"I was out of drugs, out of money and out of hope," Martinez said.
But in that moment of desperation, he used the phone to call the only person he could think would answer — his Narcotics Anonymous sponsor who was kneeling by Martinez's car window within the hour.
"I began realizing that I'm not the problem, I have a problem."
And in the weeks and years that followed, the recent Cal State East Bay alumnus worked toward earning a bachelor's degree in political science, a master's in social work and gaining back the life he had self-sabotaged.
"I began realizing that I'm not the problem, I have a problem," Martinez said. "And it was then that I was able to start rebuilding my relationships and both my spiritual and physical self."
This month, Martinez, now a husband and new father, will begin his next phase as the program manager of  NAMI Contra Costa County's Family Volunteer Support Network, a brand new organization for those struggling with supporting a mentally ill and/or drug addicted family member.
The network's mission is to empower families through direct support before, during and after times of mental health crises. Staff will work as advocates and connect individuals and families with community and cultural resources that can support them as they work to help the addict in their family.
"One of the shortfalls of the behavioral health services provided by the county is the lack of family resources," Martinez said. "And while my recovery is my recovery and I try to separate that from the people I work with, this is a way for me to give back. I had no idea I'd ever be in the world of mental health, but I don't think it's a mistake that I am."
An official ribbon cutting for the Family Volunteer Support Network will take place Friday at 3:30 p.m. at 2151 Salvio, #V in Concord. The Family Network is also actively recruiting volunteers to assist in this effort. If interested, contact Leo Martinez at 925-465-3864 or email leo@namicontracosta.org.