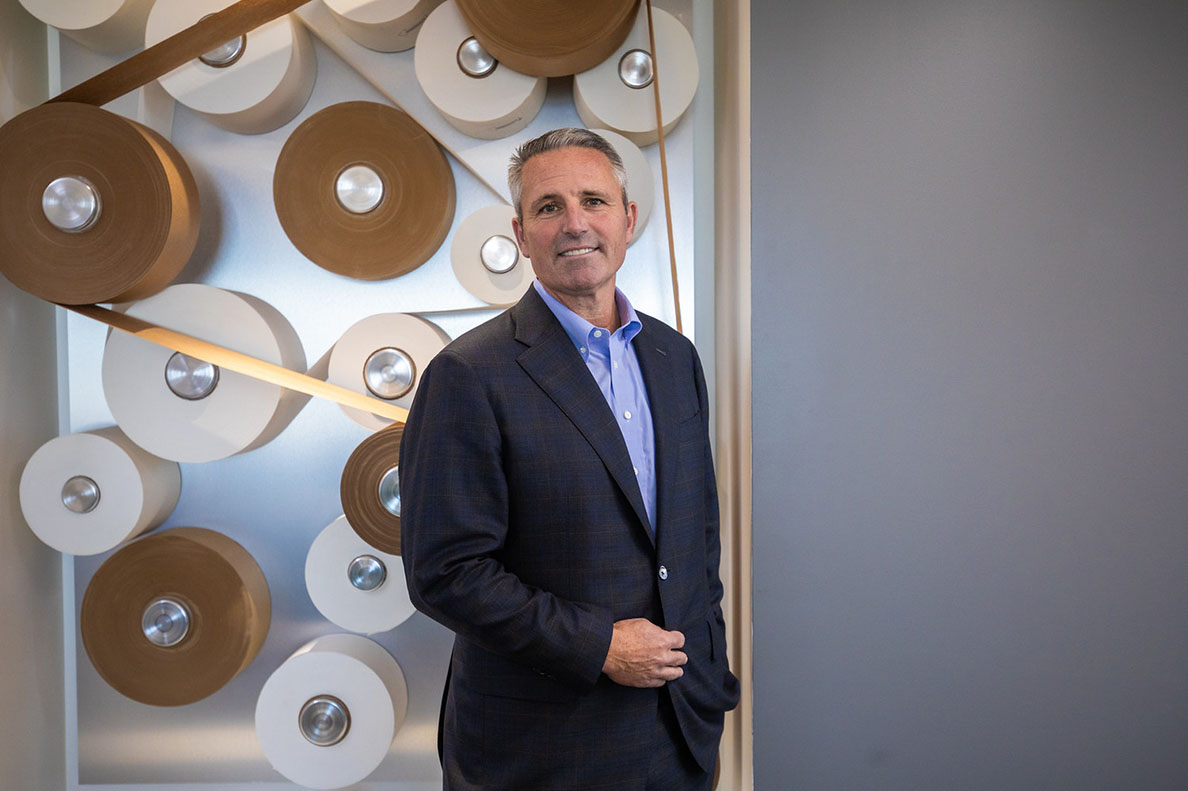 James Hannan
BY NATALIE FEULNER
PHOTOGRAPHY BY GARVIN TSO
October 22, 2019
James Hannan is motivated by helping others improve their lives. 
As the executive vice president of Koch Industries and CEO of Koch Enterprises, what that looks like day-to-day may change.
At times, it means spending time with the Atlanta Police Foundation helping the city, businesses and the police work together to keep the city safer. Other days, it's talking to young people at Koch about leveraging their individual gifts and what they are passionate about into doing work that creates value for customers, the company and society and helps them become more fully self-actualized.
"The thing I've really enjoyed … about being a leader is bringing diverse groups of people together on teams where their individual strengths and weaknesses are complimentary such that weaknesses of one are made up for by the strengths of others," Hannan said.
Coming out of high school, he didn't quite know what he wanted to pursue as a career, but after just one accounting class at then-Cal State Hayward, Hannan discovered an intersection of his talents and interests.
"I took my first accounting class, and everything clicked, and it felt really like 'this is what I was meant to do,'" he said. "I took a diverse set of classes — management, economics — all of which set the foundation ultimately for the career I've had to date. I guess I found my calling there."
These days that means being a leader at one of the largest private companies in the U.S. with more than 120,000 employees located in 60 countries. At his office at Georgia Pacific, which supplies all sorts of consumer products, from Quilted Northern toilet paper to Dixie plates and cups, as well as packaging and building materials, Hannan reflected on how his company is tapping into his desire to make a difference.
"We are helping people improve their lives every day by doing the little things that make a difference," he said. "I've always been motivated by trying to make people's lives better, and we judge our performance [at Koch Industries] through the value we create by doing that."
Outside of work, Hannan spends as much time as possible with his wife Susan, his three daughters, and his niece, who also lives with the family in Atlanta. They keep him going, he said, and are an essential part of his success.
"That partnership that exists with your spouse and family is what makes all of this possible," Hannan said. "I owe each of them a huge debt of gratitude for that, and they've also kept me honest and real along the way."