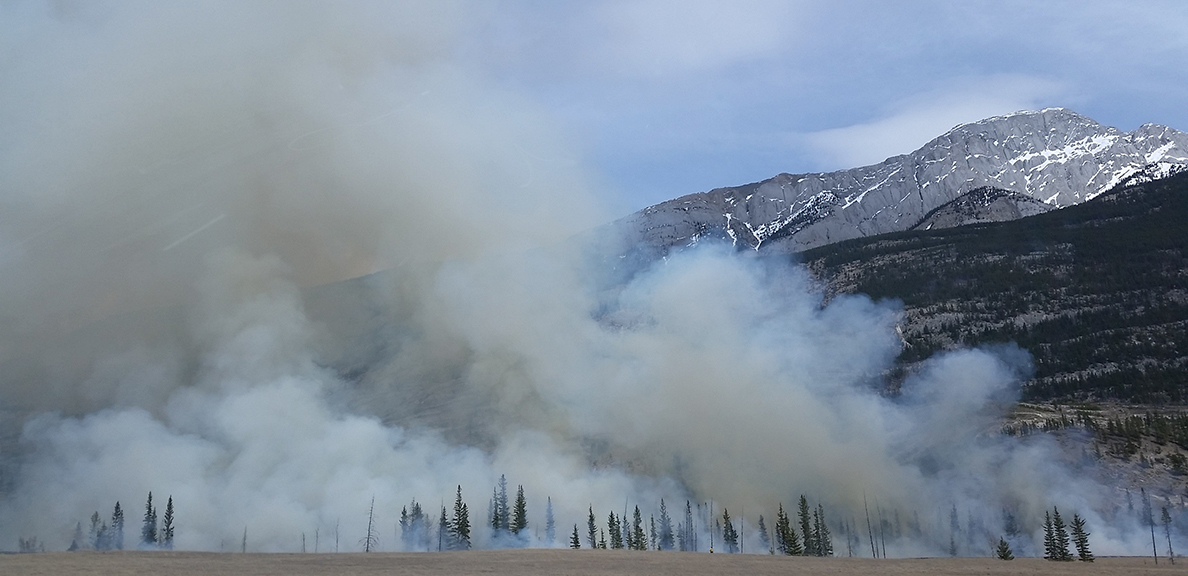 Returning to Indigenous Ways to Manage Fire
BY Kimberly Hawkins
PHOTOGRAPHY BY Courtesy
September 16, 2020
Wildfire season is starting earlier and ending later each year. While wildfires are an inevitable occurrence in California, our relationship with them can be vastly improved by learning from and applying ancient ways of relating to the land. 
"Indigenous Californians recognize that their livelihoods are intertwined and interdependent with the land on which they live, and they have developed methods to sustain their cultures using fire," said Tony Marks-Block, Cal State East Bay assistant professor of anthropology who has been studying the importance of fire on the landscape and in Indigenous culture. 
Before the arrival of Western settlers, cultural burning and lightning-caused fires scorched several million acres every year in California, profoundly shaping the landscape. These fires were thoughtfully cultivated to produce materials vital to Native livelihoods, and to renew food sources both for tribal benefits and for wild animals to graze. Cultural burning also reduced the risk of the massive, more dangerous fires we are seeing right now.   
"In California prescribed cultural fire enhances plant morphologies for basket weaving, eliminates pests in foods such as acorns, and reduces brush, improving travel and mitigating unintentional fire spread," Marks-Block said. "However, powerful timber interests in California and across the USA initially saw fire as a scourge that prevented the growth of young timber, which would sustain their profits into the future. This encouraged fire suppression and exclusion policies that have produced the incredible devastation we are seeing today."
Fire exclusion policies have only made the risk grow according to Marks-Block. Without frequent burns, the region has grown thick with vegetation which inevitably dries out every summer, creating fuel for wildfires to explode. 
To prepare for fire, we need to think and act collectively, forging new partnerships and allow Native American tribes to return to their timeworn practice of controlled burns. 
"As communities begin to heal from the destruction of homes and lives, we should re-imagine how we design our communities to make it easier to re-introduce prescribed fire safely and restore sustainable management of lands and resources. Indigenous communities need to be at the forefront of these efforts to repair the harm of removing them and their stewardship practices from the land. These wildfires are the result of ignoring and denigrating these Indigenous practices, so now we must elevate and support Indigenous wisdom and self-determination."