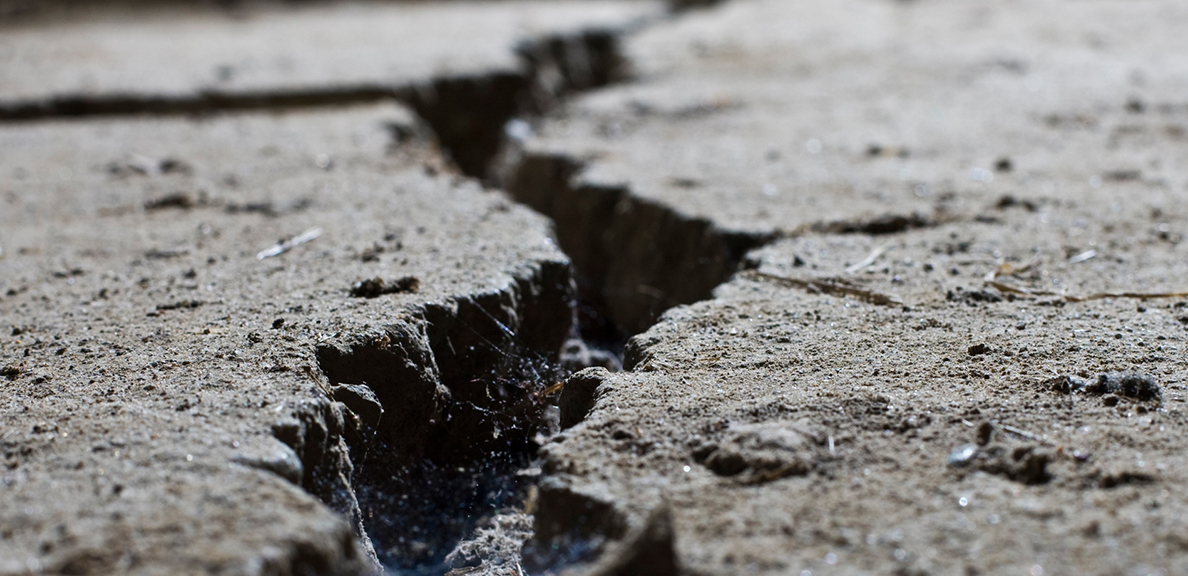 The Great ShakeOut is as Important as Ever
BY University Communications
October 15, 2020
Most people in the Bay Area live less than 10 miles from a fault that can have a damaging earthquake, including the Hayward fault which runs underneath Cal State East Bay's Hayward campus. The last major quake along the Hayward fault was in 1868, and university experts say CSUEB and others in the area should prepare for another. 
"Realize these things do happen," said Professor of Earth and Environmental Sciences Luther Strayer. "We look at the fires and pandemic — earthquakes are also on that list, and we are overdue. People need to be prepared that something like this will probably happen in the next ten years."
Join Cal State East Bay in International ShakeOut Day this Thursday, Oct. 15. That day, participants should practice taking the proper action during an earthquake — drop, cover and hold on. 
"Most injuries are caused by heavy objects falling on people," said Mitch Craig, Cal State East Bay professor and chair of the Department of Earth and Environmental Sciences. "Look around the areas where you spend the most time, over your bed and around your workspace. Eliminate any obvious hazards by moving them to a safer location."
According to Craig, the 1989 Loma Prieta Earthquake was not the "big one" and that's why residents need to be vigilant and prepared. 
"Try to have enough supplies on hand to be able to take care of yourself and your household for at least a few days in the event that the roads are blocked and utilities like power and water are not working," said Craig. "This includes water and canned goods. Get to know your neighbors."
Craig and Strayer both study earthquakes in Northern California. Craig is finishing an earthquake hazards study in the Sacramento Delta. The results will be used to make geologic hazard maps, which are used to design safe structures that can withstand earthquake shaking.
Strayer works with his students to help characterize and map the underground geology around the Hayward fault. The maps will show geologists how the ground responds to earthquake shaking in different neighborhoods along Bay Area faults.