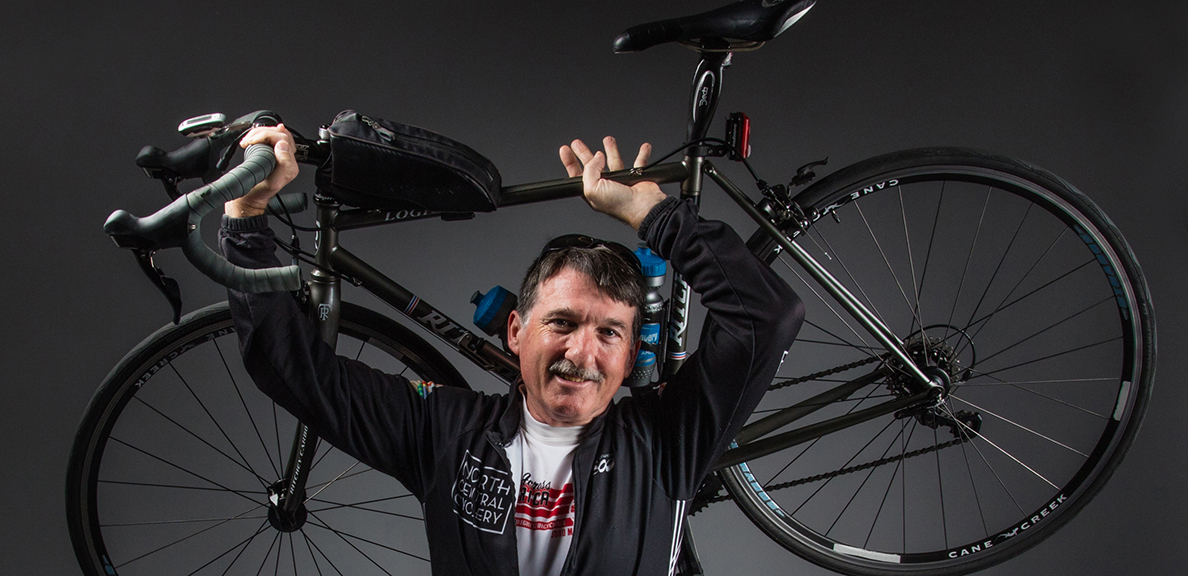 Kinesiology Chair to Climb Height of Mount Everest
BY Cal State East Bay
April 14, 2021
Paul Carpenter plans to take on what is described as "the most difficult climbing challenge in the world." 
On Sunday, April 25, the chair of Cal State East Bay's Kinesiology Department will start Everesting. Simply put, he will ride a 1.6 mile stretch of Del Valle Road in Livermore and repeat the climb on a bike until he has accumulated the height of Mount Everest — 29,032 feet. 
Carpenter estimates the challenge will take him 15 hours to complete.
"There are rules around what counts as a hill and the attempt has to be a single effort," said Carpenter. "You cannot do a few repeats, go home and sleep and then come back the next day to finish."  
Everesting started as a cycling challenge and now extends to running and walking. 
"It now has worldwide recognition," Carpenter said. "The pandemic ignited interest from professional racers who have lowered the speed record for completing the challenge and it has evolved into allowing a virtual option."
Carpenter has been doing ultra cycling events for more than 20 years and says he wants to set a good example of being physically active and promote the connection of an active lifestyle to lifelong health and wellness.  
Kinesiology students and faculty will be helping Carpenter by serving as much needed crew members — helping with nutrition, motivation and safety and also tracking and recording progress. 
He says planning and training for these events has also proven to be a great way to promote his department while offering faculty and students the opportunity to apply theory to practice and undertake research into endurance sports. 
"I estimate I will consume over 10,000 calories and need to stay hydrated especially as the location can get very warm this time of year," Carpenter said. "While the physical challenge is immense, the psychological challenge is seen as the greatest challenge. Staying motivated given the number of repeats and how long the challenge will take cannot be underestimated. As you fatigue, maintaining focus becomes a problem and self-doubt can be overwhelming."