Doing More in Less Time
BY Cal State East Bay
May 3, 2021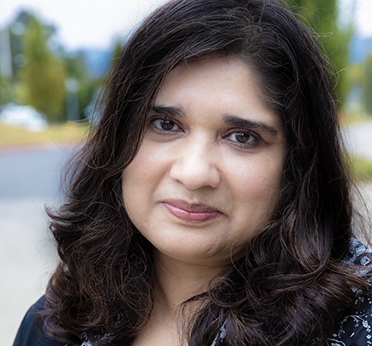 Kaumudi Misra
Assistant Professor of Management Kaumudi Misra sat down with the Cal State East Bay News Center to discuss how the pandemic has changed productivity in the workforce. 

How has work changed during the pandemic?
KM: The concept of a 9-5 workday was already blurred and almost non-existent. With the pandemic, we saw a complete upheaval of when, where and how work gets done. Businesses were faced with the dual challenge of staying open while managing the health risks to their employees. Employees on the other hand, had to take on extra responsibilities as businesses operated with a bare minimum of essential workers. Even after the lockdown was lifted in parts of the world, businesses had significantly reduced staffing levels in order to survive. Layoffs were announced and unemployment rates reached ominous peaks with a huge, post-pandemic hit on the world economy. Also, virtual work and telecommuting was no longer an optional perk – it became the reality of the workplace.
Will there ever be a return to "normal"?
KM: Businesses realized that productivity is not diminished with the majority of their workforce working virtually. Companies like Twitter and Facebook announced long-term virtual work; and recent research reports point to productivity levels either remaining stable or increasing for most companies during the pandemic. On the other hand, when asked if they would ever want to return to work physically, surveys reveal that about 35-40% of employees have a preference to continue working remotely. This could be attributed to uncertainty over the efficacy of the vaccines over the next 3-4 months' time. But it is also due to employees' preference for flexibility in work arrangements. People report enjoying being closer to family as well as being able to throw laundry in the washer while in a Zoom meeting.
Research predicts that the "new normal" is all set to be a hybrid arrangement that balances employer and employee needs. We would end up with a team-based approach with some teams able to remain fully remote if they wished to, while others having limited access to remote work. 
What do employers need to keep in mind as we return to work?
KM: While productivity might not have gone down , employers need to factor in the losses from remote work as well. Being less amenable to collaboration, virtual work has limited potential for innovation and creativity. It also results in lack of social capital – an important predictor of performance and well-being of employees. As we plan to return to work, employers must recognize the anxiety levels of returning workers, and communicate with transparency.
Implementing safety protocols strictly, along with provisions for masks and visibly heightened hygiene processes will send a message that the employer cares. Simple things like cleaning office spaces twice a day will signal safety and make workers comfortable to return to work. I also think it helps build trust in the employer, a key factor for ongoing business performance.
Asking only those teams that need to return to work and providing hybrid arrangements for others will also help build trust as well as maintain required productivity levels.
What should employees keep in mind as we return to work?
KM: Employees need to first of all be grateful to be doing well during a global crisis. In order for that to happen, they need to remain happy in the workplace. I think trust in employers and employer-driven strategies to help employees transition back to the workplace will be crucial. Employees will need to understand that the nature of their work will determine the level of flexibility they can afford to have. As an example, while digital technology can allow certain tech teams to work from home 3 or more times a week, tech teams that involve innovation and require more collaboration cannot afford those high levels of flexibility.
Employees will also need to balance their own needs with that of their chosen jobs. While they can save time by not commuting for example, is it more productive for them to drive in to work while their kids go back to daycare or school? Do they have a partner that can alternate working from home?
Remote work may not be the panacea for one and all. Not to mention that many people miss the social interactions in their workplaces. This is really a time to consider – what works for me as an individual? And factor that into your career choice.
Many people have had to adapt to flexible practices and work hours, as we balance childcare and family with work and the pandemic. How will this all factor in as we move forward?
KM: Productivity might have increased with a work-anytime-anywhere approach but will not remain sustainable for our health and well-being in the long run. Working parents have been the hardest hit during the pandemic, as they try to juggle caring for kids at home, online schooling demands, as well as the transition in their own jobs to an online format. The pandemic exposed the fragility of the care systems available to parents around the country during emergencies. It's no surprise that the Biden administration is closing in on a large spending plan on childcare, paid family leave and other domestic priorities as part of the American Families Plan.
As we adapt to the hybrid flexible arrangements at work, our personal family situations will also move center forward and managers will need to be accommodating to the emergency needs of employees — for example, if their child's daycare suddenly closes because someone tested Covid-positive or the employee themselves feels sick. More than ever, teammates must be willing to fill-in for coworkers during emergencies.
While sick leave or family leave was always part of the employment understanding by and large, the pandemic has shown us the path forward – it can happen to anyone anytime, and we must stay prepared.