Professor Becky Beal to Publish Book on Lifestyle Sports and Identity
BY Cal State East Bay
May 11, 2021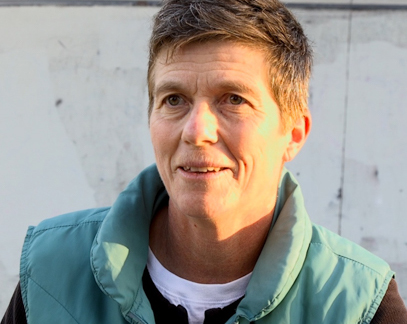 Lifestyle sports, such as skateboarding, became popular and commercialized in the 1960s. The fact that many people who picked up a sport then are still doing it, reinforces how much that activity means to their sense of identity. 
Since COVID-19 pushed pause on life as we knew it in 2020, many people were forced to adapt and in doing so, have adopted or renewed their love for lifestyle sports, which have seen a surge in popularity. 
"People do it because of the joy it brings them and the community it brings them," said Becky Beal, professor of kinesiology at Cal State East Bay. 
"Lifestyle Sports and Identities: Subcultural careers through the Life Course" is a new book edited by Beal and Tyler Dupont, assistant professor of sociology at the State University of New York, Oneonta and lecturer of kinesiology at Cal State East Bay. The book examines how different stages of adult life affect participation in lifestyle sports and in the construction of identity. It presents case studies from around the world, covering sports as diverse as climbing, surfing, mountain biking, skateboarding and roller derby, and considers key issues such as professionalisation, sports labor and digital technology. It also highlights political tensions and shifts that shape the identities of lifestyle sport communities.
"It's about how people get involved, maintain their involvement and negotiate their involvement as they age," said Beal. "For instance, if I get into skateboarding at 14, how do I first get involved and then when I become established, how do I maintain my identity and authenticity in that? And then, when I am a 45-year-old skateboarder, how am I navigating that terrain? It's looking at the shift in one's career in a particular sport."
The book is set to be released on Aug. 6.