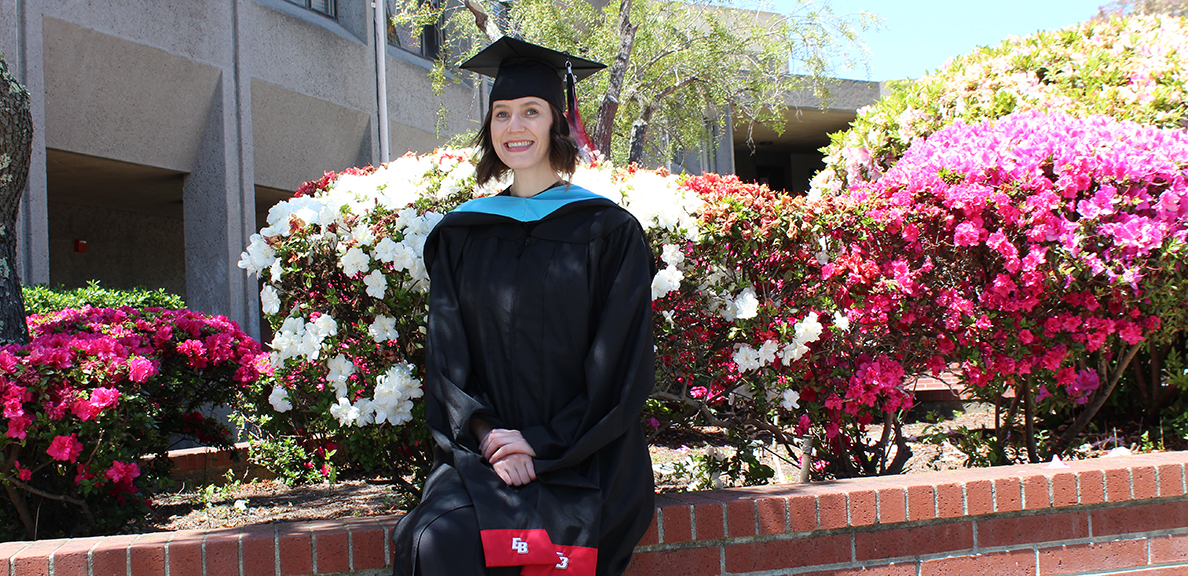 Accessible Learning Means Going Virtual
BY Elias Barboza
June 22, 2021
When COVID-19 unfolded in early 2020, students around the world had to adjust to learning from home. Instructors of all grade levels were required to teach remotely instead of in their classroom. This radical change also affected staff from every school, including advisors from the Hispanic Serving Institution Initiative of University of California, Santa Cruz.
Every year, the HSI hosts an on-campus Multicultural Advising Conference at UCSC for advisors to learn how to manage student concerns, specifically dealing with microaggressions in academic advising and building multicultural humility. Due to COVID restrictions in 2020, it was proposed the conference be turned into an online course to allow participation from any location, and UCSC reached out to Cal State East Bay's Online Master of Science in eLearning Program for assistance.
One eLearning student, Catherine Thirkill, took the initiative to help the HSI transform the conference into a user-friendly eCourse for her graduate capstone project. Thirkill virtually met bi-weekly from December 2020 through April 2021 with the HSI team, taking note of their proposals and suggesting ideas of her own. Using the latest online tools and methods she acquired from the eLearning Program, Thirkill converted the conference into a manageable course in under one semester.
"I gained so much insight on how to use very valuable programs and tools that I can use in my future career," she said. "I gained insight on the inner workings of what it's like to work with subject matter experts. This interaction was a real life experience that I don't think could have been replicated in the classroom environment."
When she joined Cal State East Bay's eLearning program in 2019, Thirkill was teaching English language development courses to adults in her classroom at Highlands Community Charter School in Sacramento. She wasn't expecting to teach in a virtual environment so soon, but she quickly had to transition her classroom online due to shelter-in-place, she said.
Thirkill has taught online full-time since March 2020, building curriculums with her colleagues in addition to teaching two courses with a total of 80 students. She's already incorporating techniques she gathered from the eLearning program into her own online curriculum, such as making her courses easier to navigate for her students who may have a language barrier.
"[The eLearning program] is so much more than just teaching," said Thirkill. "It's about building an entire curriculum, it's about creating a course, it's research into eLearning and objectives. It's an overarching example of everything online teaching can be, and it's given me more perspective into all the avenues it can lead to."
Because of Thirkill's recent collaboration with HSI, UCSC's Graduating and Advancing New American Scholars (GANAS) Program Graduate Director Sara Sanchez said advisors are able to learn efficiently and the material is more appealing. Sanchez has developed the conference for the past three years and said she's fortunate to have worked with Thirkill and have the conference be accessible online.
"Our collaboration [with Thirkill] and going towards an online format helped make this a high-quality course," said Sanchez. "This course will be able to live on, and it encourages us to have more of an inclination to reach out across campus and institutions. It's expanded our horizons on what's possible."
After graduating this spring, Thirkill said she'll remain teaching online and is also better established than she was at the start of the eLearning program. Her assignment with the HSI provided her with career experience, a new project to add to her portfolio and several references from the UCSC team. The program also acted as a reminder to what attracted her to remote learning to begin with, she said.
"This past year has taught us that online learning has never been more important," Thirkill said. "And my major takeaway from the eLearning Program is that I'm capable of more than I ever thought I could do."