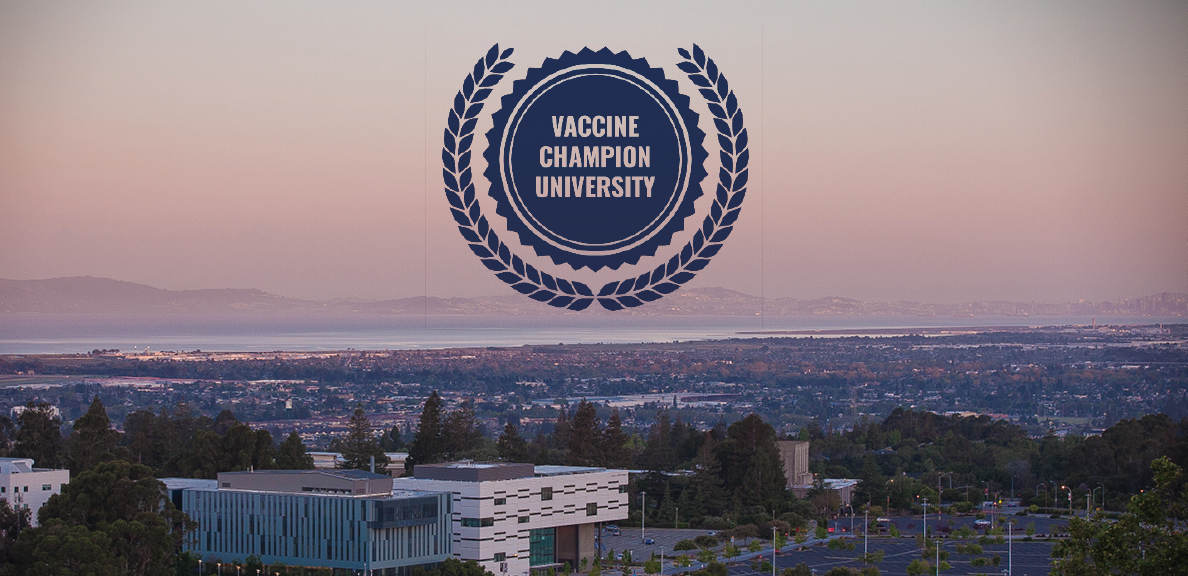 Cal State East Bay Joins White House's COVID-19 College Vaccination Challenge
BY Cal State East Bay
June 28, 2021
Cal State East Bay has joined the White House's COVID-19 College Vaccination Challenge, urging more young Americans to get vaccinated.  
The White House and U.S. Department of Education launched this effort earlier this month as a way to reach younger Americans who are lagging behind in COVID-19 vaccination rates. Participating colleges are asked to commit to three key actions to help get their campus communities vaccinated: engaging every student, faculty and staff member; organizing their college communities, and delivering vaccine access for all. 
"All vaccines available in the U.S. have been shown to be tremendously safe, and have a high degree of effectiveness in preventing disease and death related to COVID-19, even from COVID-19 variants," said Department of Public Health Chair Arnab Mukherjea. "Adverse effects associated with any of the three vaccines are low, and the likelihood of disease, disability or death — including long-term health consequences for those who are young and/or healthy — from a COVID-19 infection is much greater."
On April 22, 2021 the California State University System announced that it will require faculty, staff and students who access campus facilities this fall to be immunized against COVID-19. The requirement will be conditional upon full approval of one or more vaccines by the FDA. Cal State East Bay has resources on its websites for where students, staff and faculty can be vaccinated. 
"Vaccination not only protects the health of the vaccinated individual, but also helps prevent transmission to others who may not be able to be vaccinated, such as individuals under 12 or the immunocompromised," said Mukherjea.